Why was a girl assaulted, force-fed cow-dung?
Why was a girl assaulted, force-fed cow-dung?
Jun 14, 2017, 08:37 pm
4 min read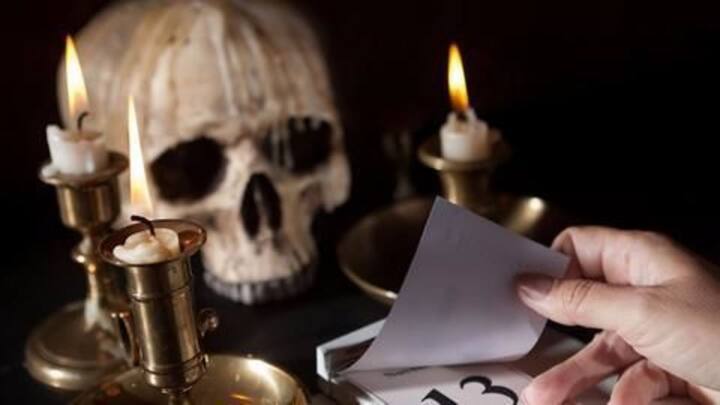 In a shocking video, a Maharashtra girl is seen being beaten and force-fed cow dung in Karnataka's Bidar. Police said another woman underwent similar assault. According to unconfirmed reports, the incident happened on the instigation of a 'godman' to ward off problems from their lives. This is just the tip of the iceberg. In India, superstitions are responsible for much more heinous crimes.
The horror is unimaginable
Here's another development from June first week. A couple in Kannauj, in financial trouble, went to an 'exorcist' for help. They accepted when he promised five kilos of gold in lieu of sacrificing their 15-year-old daughter. He stripped the girl before strangling her, dumped her body in a field and raped it as the parents stood by. They never received the gold.
Do illiteracy and limited exposure actually play a role?
One would assume poverty, and consequent illiteracy, might be factors. But a study by the University of Kerala reported 48% of post-graduate students responding positively to such beliefs, so education doesn't seem likely to affect such thinking much. Even affluent people are seen awaiting 'auspicious' moments for functions. In India, indoctrination takes place at a young age, often followed by a lifetime of conditioning.
Human sacrifice: Parents kill their children for gains
An irrational approach often facilitates horrific crimes. Recently, a 10-year-old girl in Bengaluru was sacrificed to cure her paralyzed uncle. Last year, a man in Chhattisgarh beheaded his son as it was "the only way to end (his) miseries". In 2014, the NCRB recorded 16 such deaths, but many were likely overlooked as they are recorded as murder/suicide in the absence of relevant laws.
Material on 'black magic' is easily available, and popular
Material promoting such practices are also easily available online. The Chhattisgarh man said he was brainwashed by 'Indrajal', a book on black magic, still easily available via Google search. They also seem to be hugely popular; the 'Authentic and Ancient Maha Indrajaal' has been viewed over 18,000 times on www. exoticindiaart.com in 2.5 months. It also has guidelines on how to 'Kill your enemy'.
Thousands killed over the years in 'witch-hunting'
According to NCRB, 2,097 people died due to 'witch-hunting' during 2000-2012. However, Dehradun-based NGO Rural Litigation and Entitlement Kendra puts the number for around 2000-2014 at over 5,500. 'Daayans' are not just killed: they are forced to consume urine/faeces or flesh, paraded naked, gang-raped, have their breasts cut off, or otherwise brutalized. Many are ostracized, forced to make a new life in old age.
A series of superstitious modus operandi
Crimes are not just a result of superstition; superstitions also decide the method sometimes. MP's 'Raman Raghav'-style serial killer Sarman Shivhare killed many, but at least one was saved when a black cat crossed Shivhare's path while he was trying to shoot. Delhi's serial rapist Sunil Rastogi would rape his victims only when he was wearing his red jacket and blue jeans.
There's also a price for fighting superstition - sometimes life
The price of fighting superstition is also high. In August 2015, rationalist MM Kalburgi, 77, was shot dead. He was outspoken against superstition and idol worship and received several death threats. In February the same year, CPI leader Govind Pansare met a similar fate. With his anti-superstitious arguments, he had riled the conservatives for years. Rationalist Narendra Dabholkar was murdered in 2013.
The question is, will anti-superstition laws do any good?
Just two states (Assam and Maharashtra) have laws against black magic. Just three (Bihar, Chhattisgarh and Jharkhand) have acts against witch-hunting. Despite calls for anti-superstition laws, we need to analyze if they would actually be a good idea. A superstition-vs-science approach might remove focus from the primary concern: that the crimes are despicable, not because they are superstitious, but because they cause harm.