Indian Railways' full-electrification plan hits a roadblock
Indian Railways' full-electrification plan hits a roadblock
Apr 03, 2018, 01:05 am
2 min read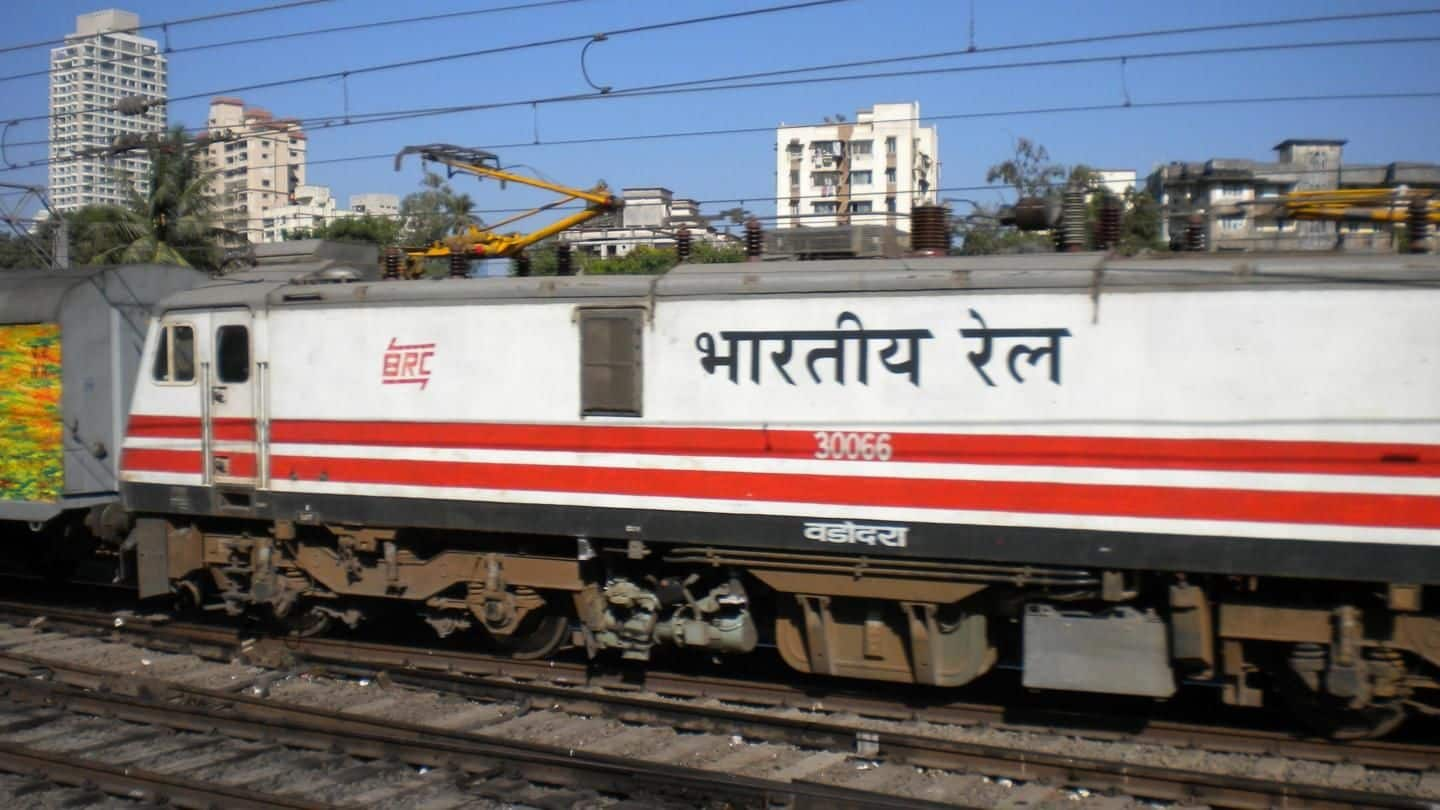 PM Modi recently chaired a high-level meeting of the Railway Board led by Union Minister Piyush Goyal. He has reportedly asked the Indian Railways (IR) to re-consider carrying out the 100% electrification of the country's railway network in such a hasty manner. Notably, since Goyal took charge of Railways in September, he has been aggressively pursuing the 100% electrification policy. Here's what Modi said.
First off, what is the 100% electrification plan?
Railways has prepared a Rs. 35,000cr plan to electrify the entire network by 2021-22. Full electrification would save it about Rs. 11,000cr over the fuel bill. So far, nearly half the railway tracks have been electrified. MoS Railways Rajen Gohain had clarified that Railways plans to electrify the remaining 38,000 Broad Gauge (BG) Route Kilometer (RKM) for 100% electrification.
Now, what are the problems with this plan?
Recently, Lok Sabha was informed of the ambitious annual targets to meet this deadline. However, in 2017-18, only 2,500kms was achieved until February-end, much less than the 4,000kms target. Railways officials did not do sufficient planning and research for the project. They have failed to identify the routes which don't have much traffic and thus won't give a favorable return on the investment.
Incidentally, many within the government have asked for a "strategic re-think" of the issue for both financial and operational reasons. The PM has asked Goyal the need for this electrification when there a working infrastructure already in place for diesel. Railways has about 5,800 working diesel locomotives. So, he reminded the minister that electrification is a long-term process, whose time-frame depends on the Budget.
So, now what will Indian Railways do?
Importantly, even Finance Minister Arun Jaitley referred to it as "optimal electrification" in the Budget, instead of "100 per cent electrification." So, the biggest takeaway from the PMO's review of the plan was that the 100% electrification will be put on hold. However, they won't miss the yearly physical targets of electrification, which will be decided based on requirements.