Media celebrates FIR against Arnab Goswami. Here's why it's troubling
Media celebrates FIR against Arnab Goswami. Here's why it's troubling
Feb 12, 2019, 05:56 pm
4 min read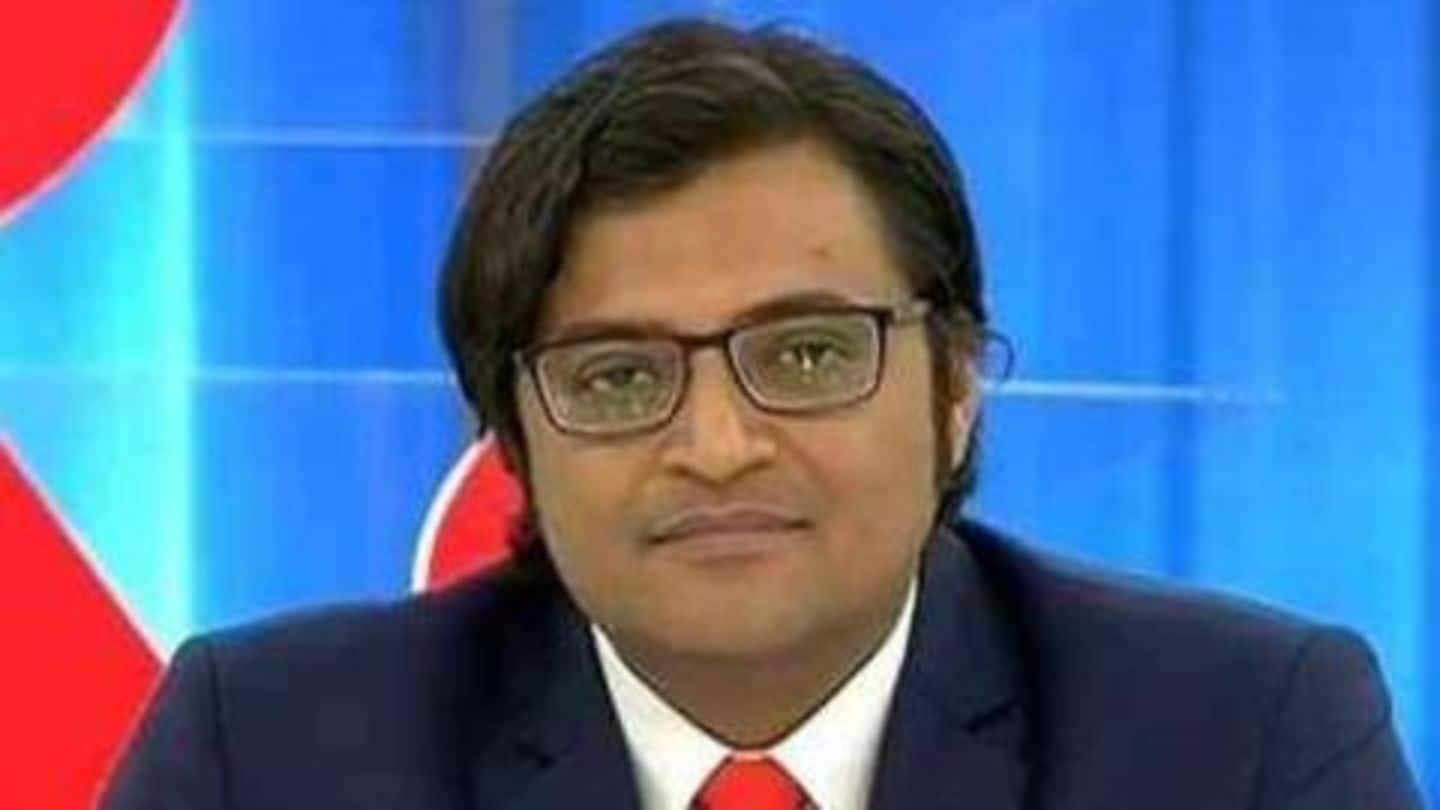 On Monday, a Delhi court ordered registration of FIR against Arnab Goswami, the editor-in-chief of Republic TV on the complaint of Congress MP Shashi Tharoor. And, Goswami's critics collectively rejoiced. Those who disagree with his brand of journalism claimed they wouldn't bat an eyelid even if he is put in jail. Ideologies aside, here's why this is absolutely problematic.
Before we start, let's understand what the case is about
Tharoor dragged Goswami to court over his coverage into the death of Sunanda Pushkar, his wife. The Congress MP claimed Goswami stole important documents related to the probe and even hacked into his e-mail. Senior advocate Vikas Pahwa and advocate Gaurav Gupta, who appeared for Tharoor, told the court he aired the material, which he procured 'illegally', to increase his channel's viewership.
Tharoor claimed police didn't take his complaint seriously
Tharoor added he was forced to knock on court's door as police didn't take cognizance of his complaint. Notably, Tharoor has already filed two cases against Goswami- a civil defamation suit and a criminal defamation suit. He alleged Goswami made malicious remarks about him on his shows. After hearing Tharoor's side of the story, Metropolitan Magistrate Dharmender Singh directed police to lodge an FIR.
Undeterred by order, Goswami says will fight in court
Responding to the court's order, Goswami released a statement saying he was proud of what he had done. "I am proud that we have done so and that because of our investigative journalism, the Sunanda Pushkar case is under scrutiny," he said. In his battle cry, Goswami added he will fight the case in the courts and hoped Indians will support him.
Court's order made many in media extremely happy
Now that we have established the facts, let's address the problem. Soon after Delhi court ordered the FIR, 'celebrated' journalists, including Barkha Dutt, clapped their hands. Their argument? Goswami has brought down discourse of TV debate, has peddled fake news, and tarnished the image of journalism. With their tweets, media personnel showed once again they detest Goswami, and the hate sadly trumped logic.
Even if one despises Goswami, the FIR shouldn't be welcomed
Goswami has given enough reasons for people to dislike him- his theatrics on prime time, his unabashed love for the (right) ideology and the topics he chooses for debates, to name a few. His habit of shouting on top of panelists also makes his shows unbearable. But even with all the flaws, Goswami is a journalist and the FIR sets a bad precedence.
Lest we forget, journalism relies on leaks and sources
Tharoor claims Goswami accessed the documents 'illegally' when the latter was merely doing his job. With ministers and governments hell-bent on hiding facts from citizens, the onus of revealing truth falls on journalists. They rely on sources to leak information which then gets undivided attention from everyone. From Bofors to Nira Radia tapes, the fourth pillar of democracy uncovers the reality.
The threat to journalism is real
While Goswami's case prompted several reactions, others weren't this fortunate. In December last year, Manipuri journalist Kishorechandra Wangkhem was sentenced to prison for one year, under the stringent NSA, for allegedly slamming Prime Minister Narendra Modi. And journalists are not only jailed but murdered as well. According to the Committee to Protect Journalists, 5 Indian journalists were killed in 2018, 4 in 2017 and 2 in 2016. Freedom of the press is a sham.
Hypocrisy thy name is Indian media?
It's also important to note that the ones who probably want Goswami jailed have shouted press freedom more than once when 'one of their own' came under scrutiny. The bottom line is: Goswami accessed data which was 'supposed to be hidden'. That's journalism's most basic definition. The reactions to Goswami's case have shown us once again that the media industry needs a reboot.