Woman, for whom Ansari went to Pakistan, testified for him
Woman, for whom Ansari went to Pakistan, testified for him
Dec 21, 2018, 12:06 pm
2 min read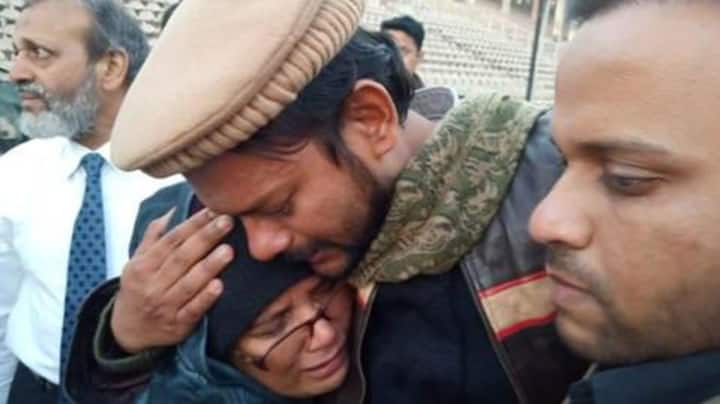 The woman, for whom Hamid Ansari, entered Pakistan illegally and was arrested there, testified for him in the court hoping to facilitate his release, External Affairs Ministry spokesperson Raveesh Kumar said on Thursday. Ansari, an engineer from Mumbai, befriended the woman online. After his application for Pakistani visa was denied, Ansari entered Pakistan via Afghanistan. Notably, the two never met.
Woman arranged for fake documents, Ansari started his journey
Ansari's Facebook friend managed to get a fake identity for him. With the fake document in hand, Ansari went to Karak in Pakistan's Khyber Pakhtunkhwa province. He stayed there for two days and was later arrested from Kohat. After staying incommunicado for three years in jail, Ansari was given three-years imprisonment by a military court of Pakistan. Consular access by India was also denied.
Ansari was made to sign document, was charged with espionage
Kumar said Ansari explained to the authorities he befriended the girl and fell in love with him. Ansari reiterated he came to Pakistan in her pursuit, but he was jailed nevertheless. People familiar with the case said Ansari was made to sign a document in a language he didn't understand. "It was after this that he was charged with spying," the source told HT.
Ansari got freedom after six long years
After spending six years in captivity, Ansari was released earlier this week. Along with his mother Fauzia, he met External Affairs Minister Sushma Swaraj and thanked her for the relentless work. In a video which went viral, Fauzia told Swaraj, "Mera Bharat mahaan, meri madam mahaan, sab madam ne hi kiya hai (My India is great, my madam is great. You did everything)"
Ansari says falling in love on Facebook isn't good idea
On his return to India, Ansari was given a hero's welcome by his friends and family. Speaking to media, Ansari said he learned one shouldn't fall in love on Facebook. He also advised youngsters to not hide things from parents and always follow the legal procedures when traveling to another country. Finding a job and marrying someone are on Ansari's to-do list now.