Women allowed to enter Trimbakeshwar temple in Nashik
Women allowed to enter Trimbakeshwar temple in Nashik
Apr 21, 2016, 05:29 pm
3 min read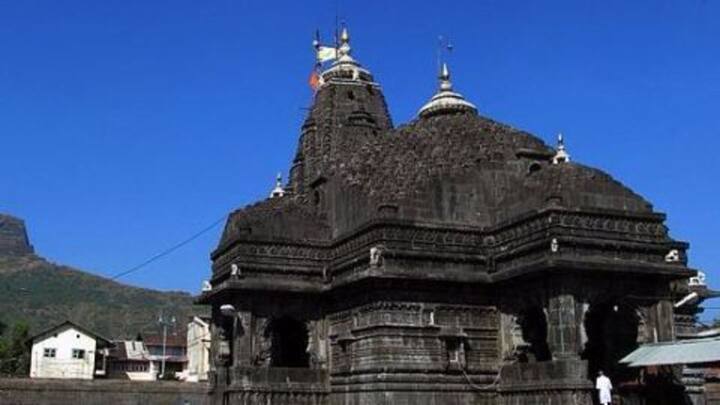 Breaking the 300-year-old tradition, a group of women activists today entered the Trimbakeshwar temple in Nashik amidst tight security. Seven women activists led by the Swarajya Mahila Sanghatana (SMS) president Vanita Gutte were permitted entry. Three of them entered the sanctum sanctorum and offered prayers. Agitated locals called for a shut down in the town to express their disapproval over the incident.
Entering temples, women's fundamental right rules Bombay HC
The Bombay High Court ruled that offering prayers at a temple "is the fundamental right of a woman and the government's fundamental duty to protect their (women) right." The court was hearing a PIL challenging the prohibition on women's entry to the shrine area at Shani Shingnapur temple in Ahmednagar district. Maharashtra government said it will take all steps to comply with the order.
PIL filed by activist Tripti Desai
The public interest litigation against prohibition of women entering the shrine area of Shani Shingnapur temple was filed by activist Trupti Desai who heads an organization called the Bhumata Brigade.
Women enter inner sanctum of Shani Shingnapur temple
Yielding to the long crusade by women activists, Shani Shingnapur temple trust allowed women to enter the sanctum sanctorum, breaking the tradition followed for several decades. On "Gudi Padwa", the Maharashtrian New Year, Trupti Desai along with a group of women entered and prayed inside inner sanctorum. Desai hoped that Trimbakeshwar and Mahalaxmi temples (in Nashik and Kolhapur respectively) too would follow the path.
After Shingnapur, women enter Mahalaxmi temple
In the wake of HC's ruling and subsequent decision by Shingnapur temple trust, women devotees entered the inner sanctum of Kolhapur's Mahalaxmi temple under the vigilance of police and district authorities. "This is another historic step in the crusade against ban on women from entering temples," said Trupti Desai. Paschim Maharashtra Devsthan Samiti said they were not opposed to women's entry to inner sanctum.
SC: Can't ban women's entry into Sabarimala temple
Supreme Court told the Sabarimala temple management that it cannot ban entry of women of a particular age group under their right to manage religious affairs. The court was hearing a petition filed by Indian Young Lawyers' Association against ban on women of a certain age from entering Sabarimala temple in Kerala. It also said the custom would be examined under constitutional provisions only.
HC reserves its order on women's temple entry
The Bombay High Court on 20 April, reserved its order on a petition seeking a recall of its previous order that had said that the State was duty-bound to prevent any gender-based discrimination to enter temples.