Noval India: Pushing boundaries with sustainable waste management systems
Last updated on
Feb 06, 2021, 08:02 pm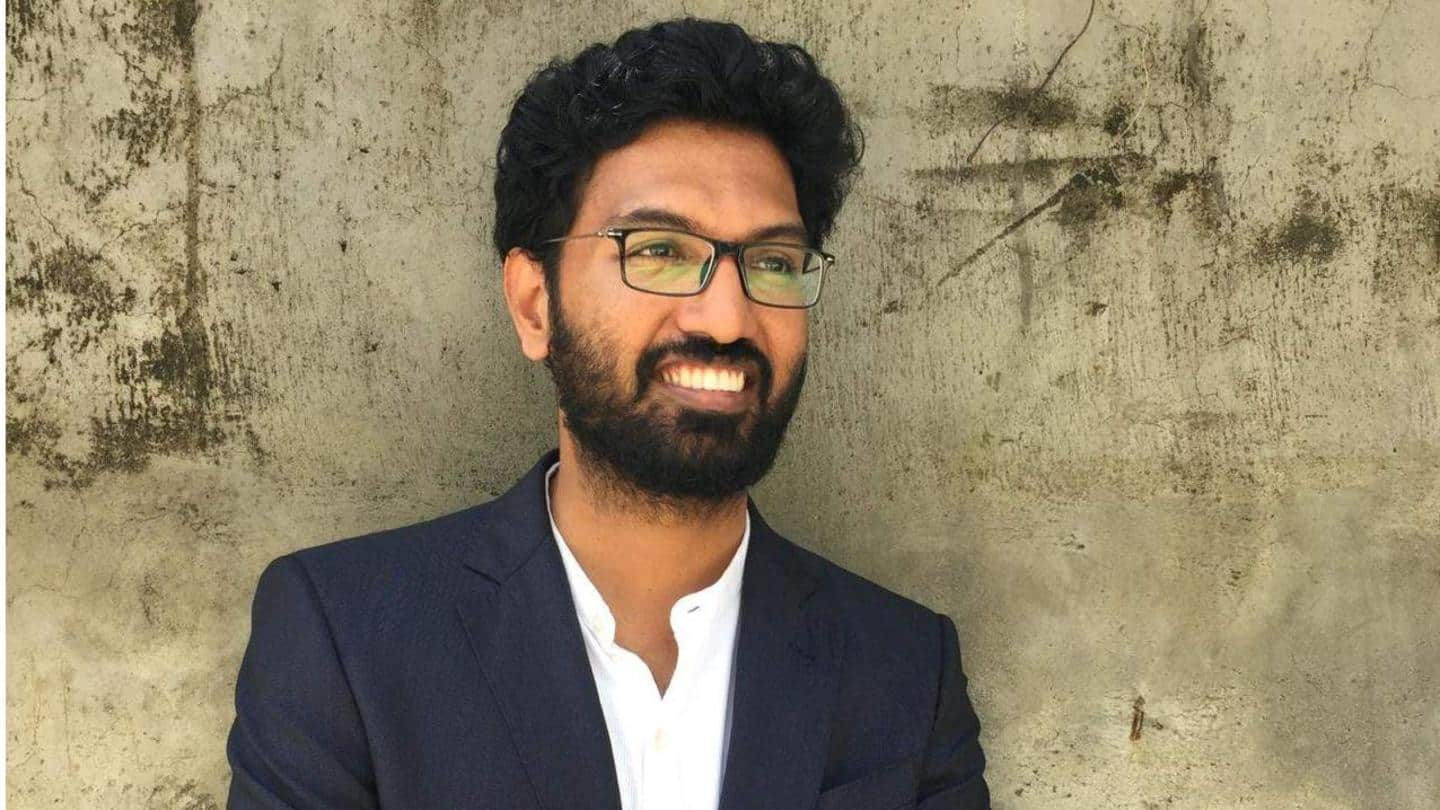 Siva Sankar, an IIM Kozhikode alumnus, is setting an example for waste management systems in India. At the helm of Noval Sustainability founded in 2013, Sankar has pioneered a unique model for waste management called Greenlease, besides being the turnkey contractor for large slaughterhouse waste-to-protein extraction plants in Kerala. In his interaction with NewsBytes, he talks about his journey, challenges and achievements.
Noval collects, segregates, and disposes waste at the source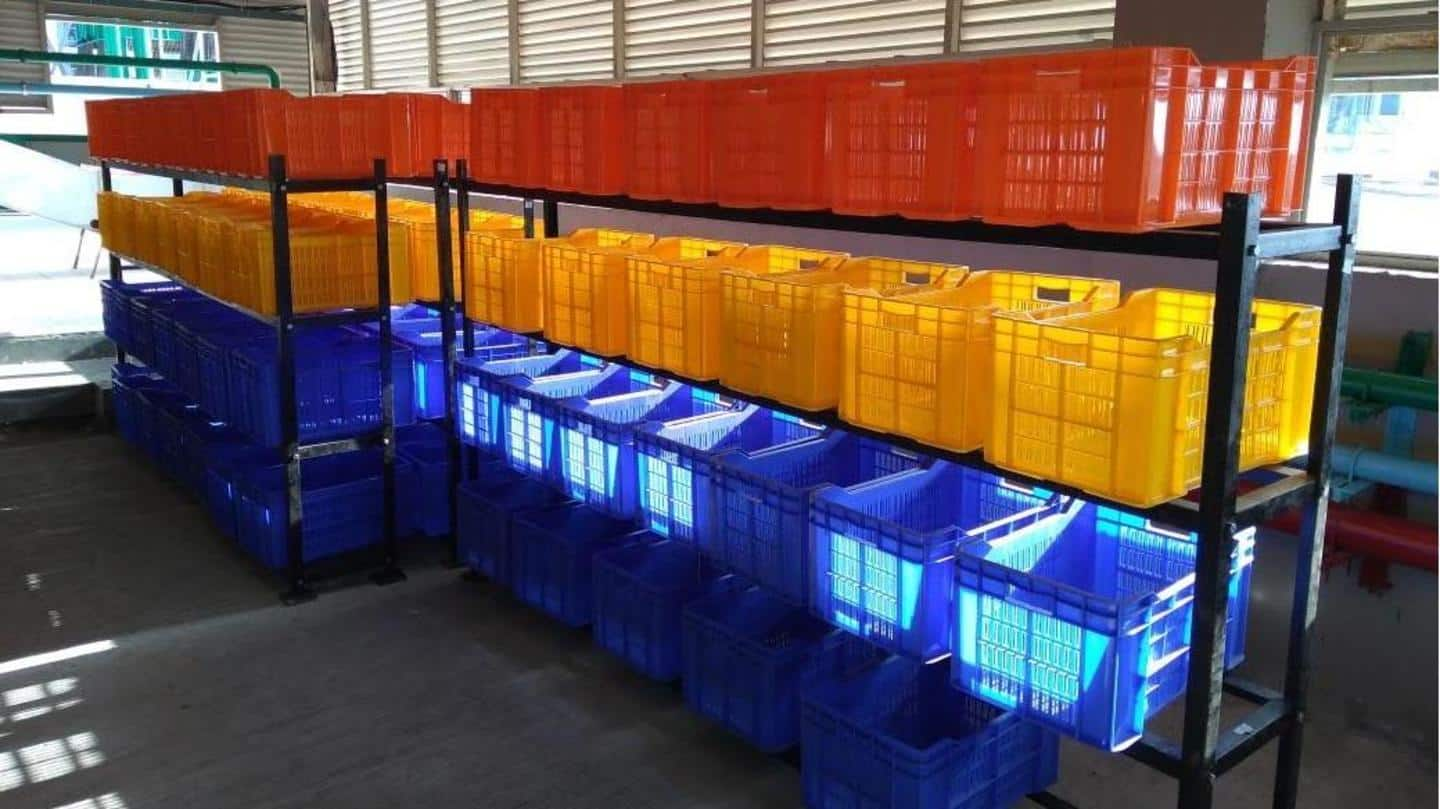 Noval diverts nearly 200 tonnes of waste from landfills everyday, disposing of it at the source. It uses its expertise in waste conversion technologies and protein extraction to make India a sustainable country for future generations. Noval serves nearly 5,000 households in complexes with 100 or more apartments, which must have their own waste management systems under the law.
Perfected protein extraction process from slaughterhouse waste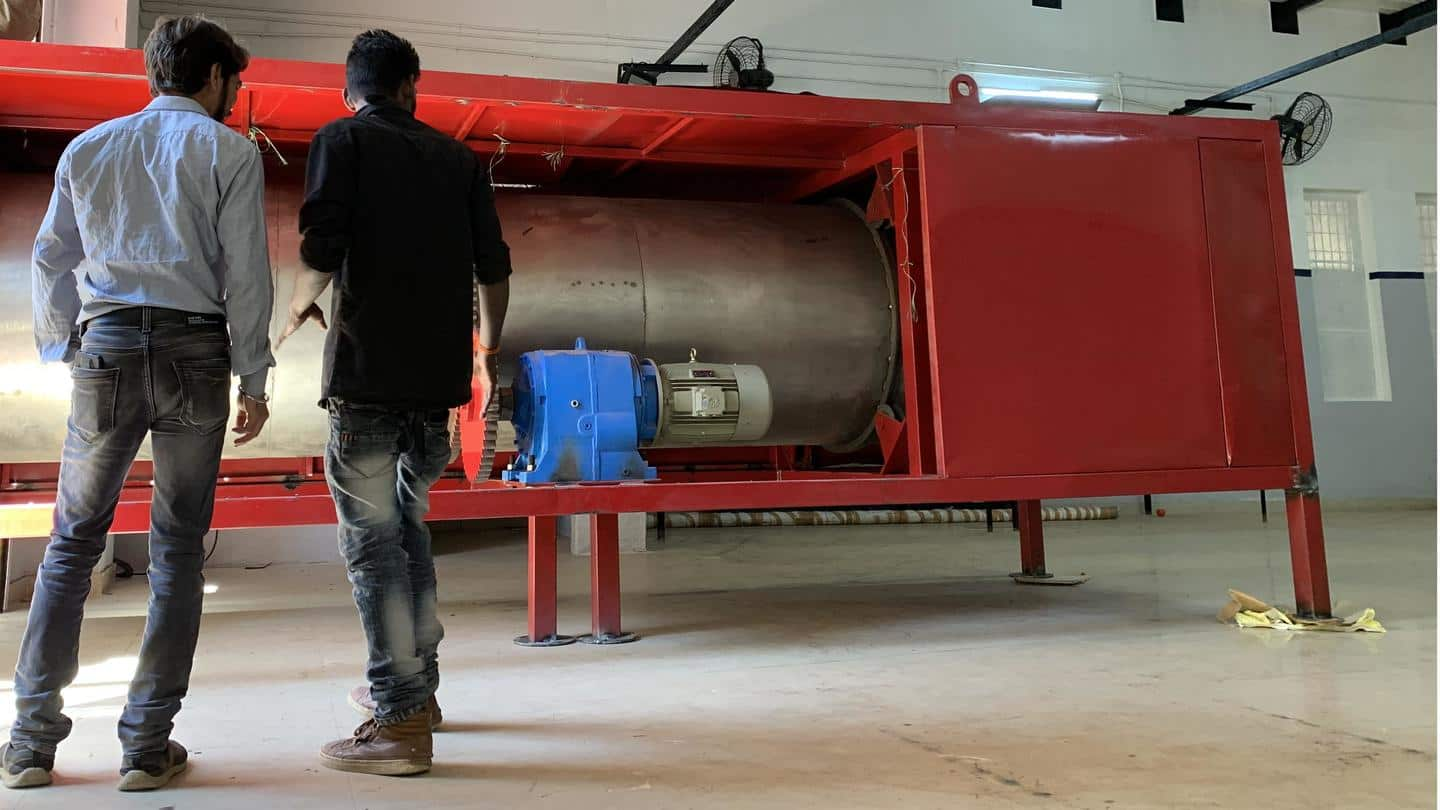 Further, Noval processes 50,000 kilograms of slaughterhouse and poultry waste per day for raw protein extraction at one site in Kerala. Deals are in place to increase installed capacity up to 300,000 kilograms. The company uses a process called dry rendering to make meat meal from the waste, a technology it claims to have perfected.
Greenlease: A comprehensive solution for residential and commercial spaces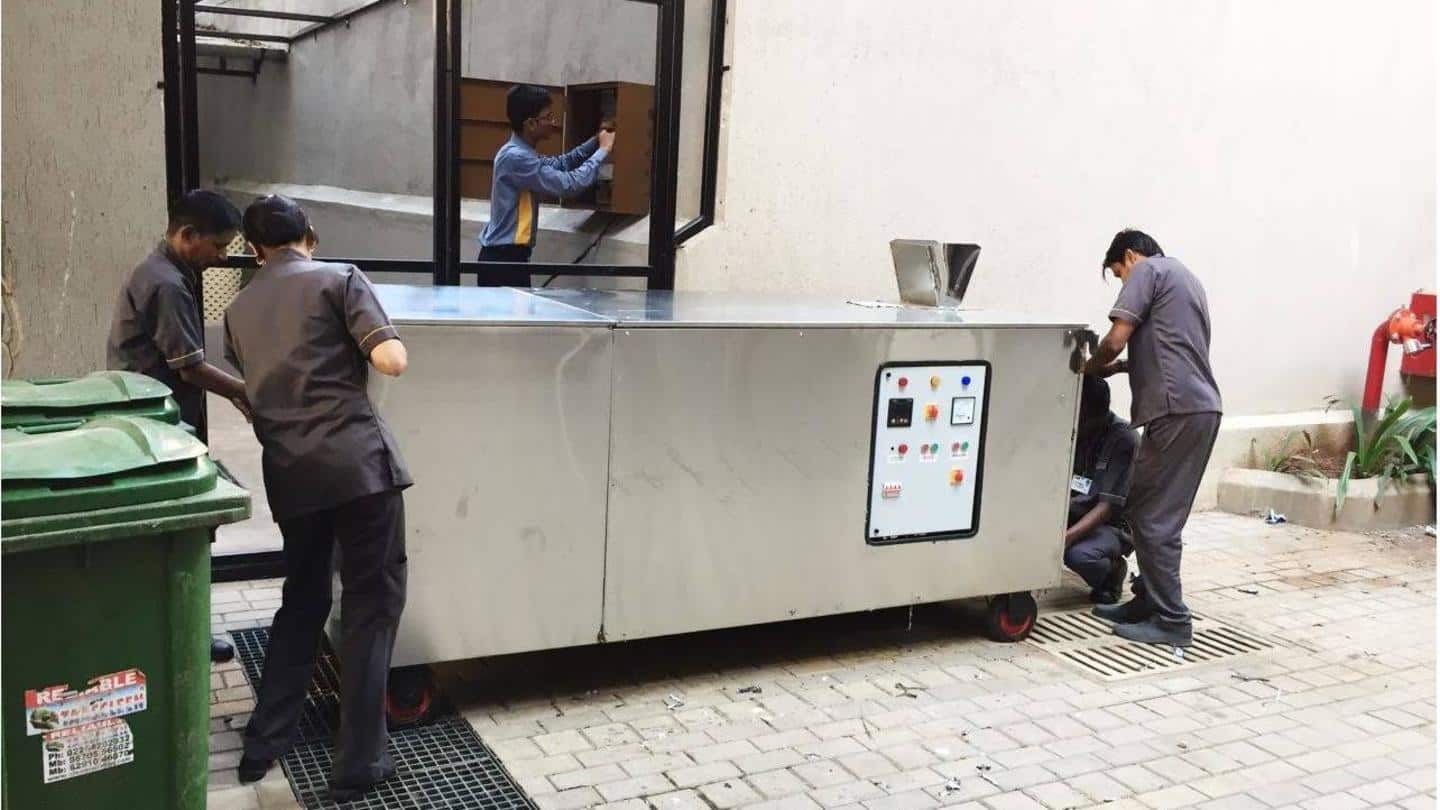 In fact, Greenlease could be the world's first decentralized waste management model. It offers clients machinery, on-site staff and compliance certification on lease for at least three years. Facilities are operational within a month of being commissioned, says Sankar. At a nominal cost of Rs. 10 per household per day, the company promises to rid residents of overflowing dumpsters in their premises.
Local staff trained to handle 22 types of waste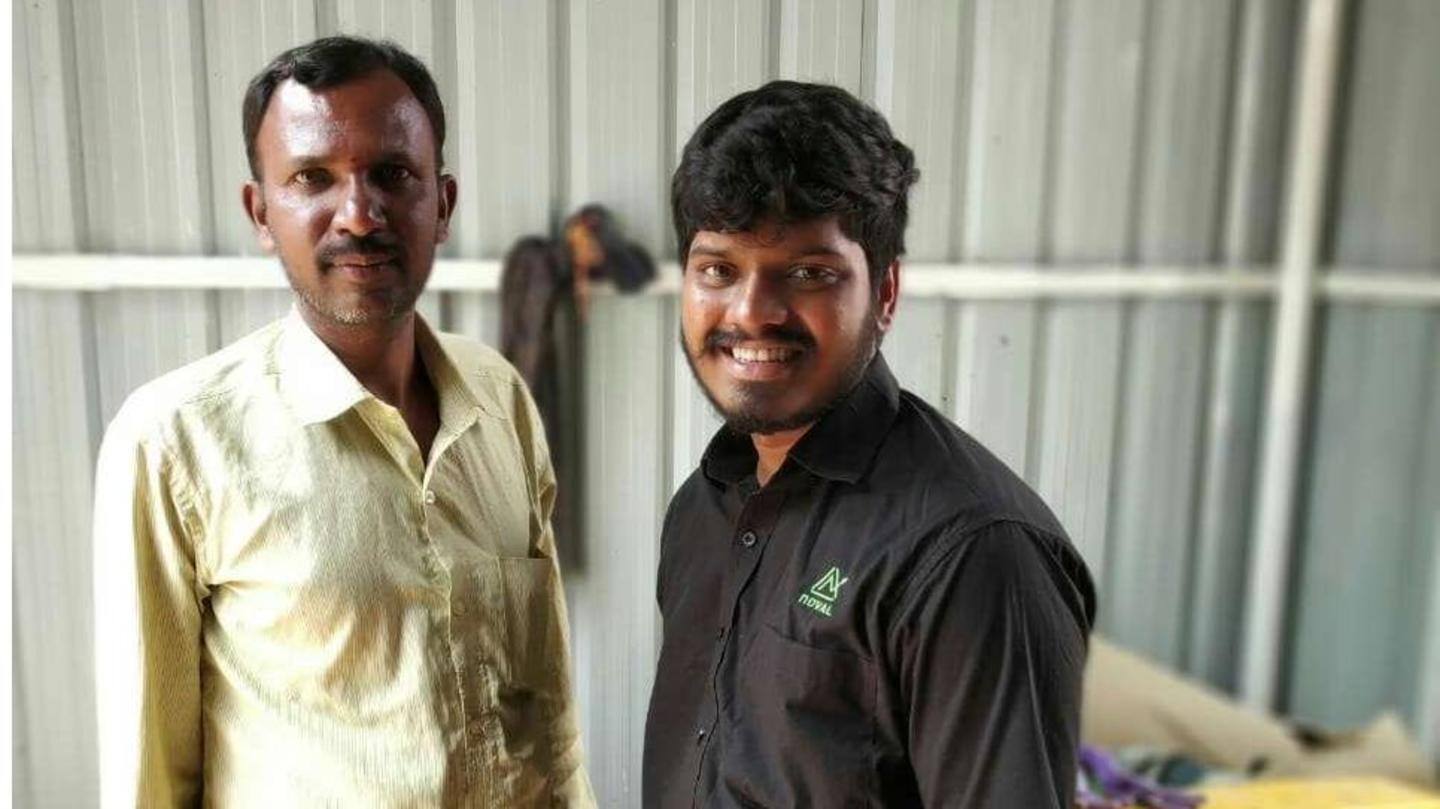 Noval also employs rag-pickers in the client's locality and offers them gainful employment. The employees segregate up to 22 different types of waste and process it. Plastic is shredded to reduce volume and make transportation eight times more carbon-efficient. Sanitary waste is processed using incinerators, while organic waste is processed in composting machines.
Indigenously designed and manufactured machinery at every stage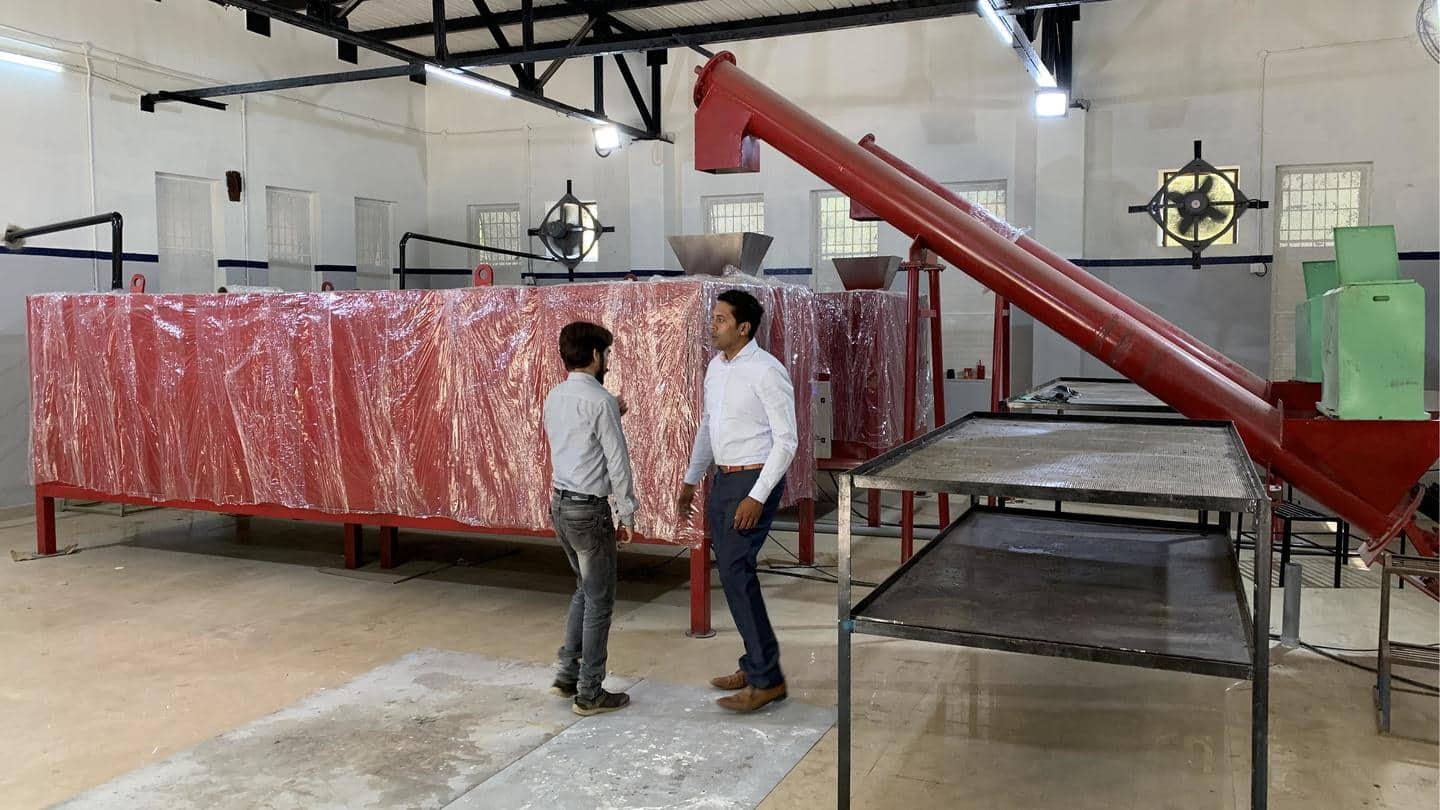 Noval relies on machines it designs and manufactures in-house. Sankar explains as there was no demand for waste management equipment in India, there was no supply either. A staunch believer in democratization of technology, Sankar says they offer solutions at prices so low, he breaks even only on every third contract. His staff is trained to repair and maintain the machinery as well.
Lack of public awareness is a major challenge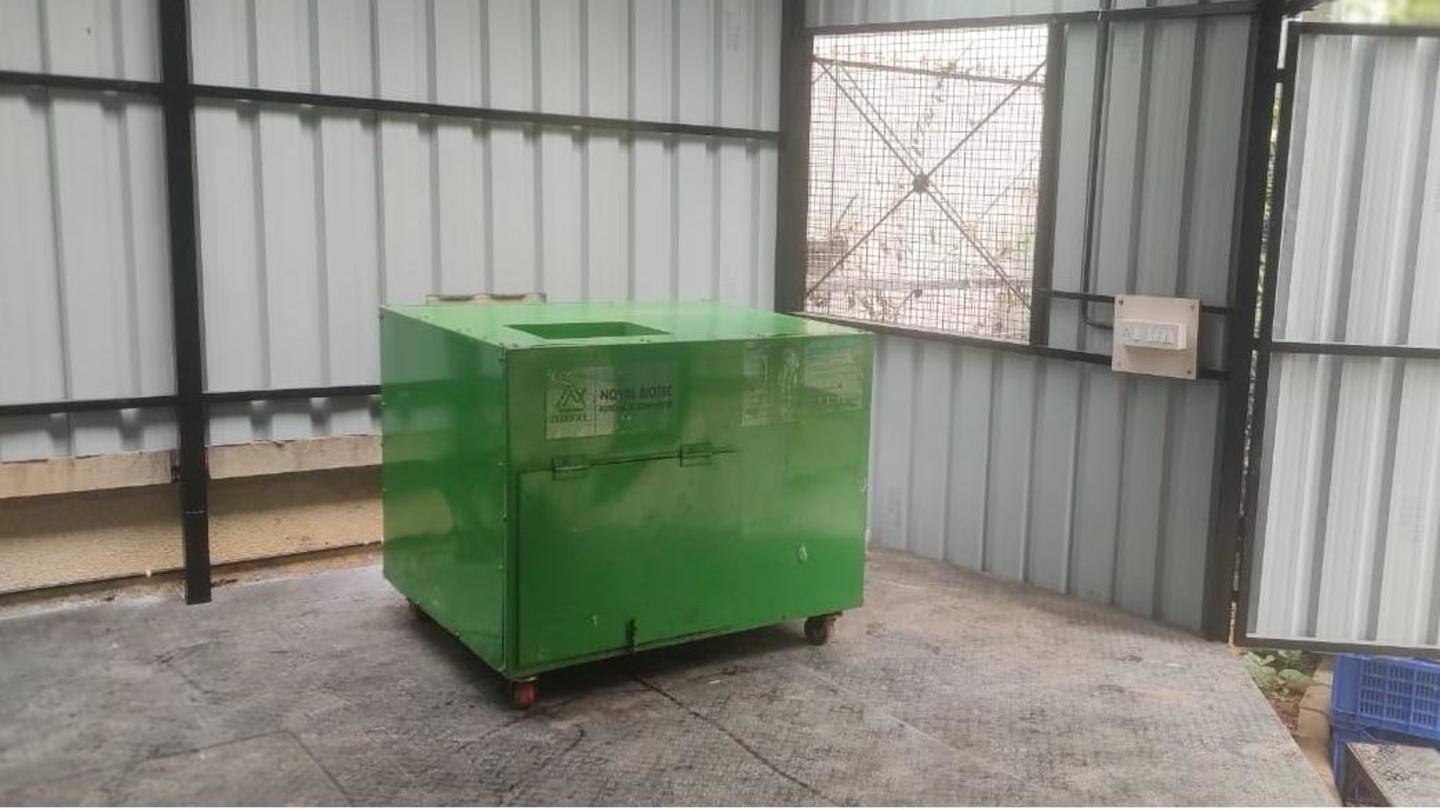 Sankar highlights public awareness about the necessity of waste management is a major challenge. People don't yet attribute groundwater contamination to their neighborhood landfill. He says city planning ties into public awareness, and an efficient system is the need of the hour. However, he asserts many canceled contracts were reinstated when residential committees saw the value of Noval's work.
E-waste management is being done well in India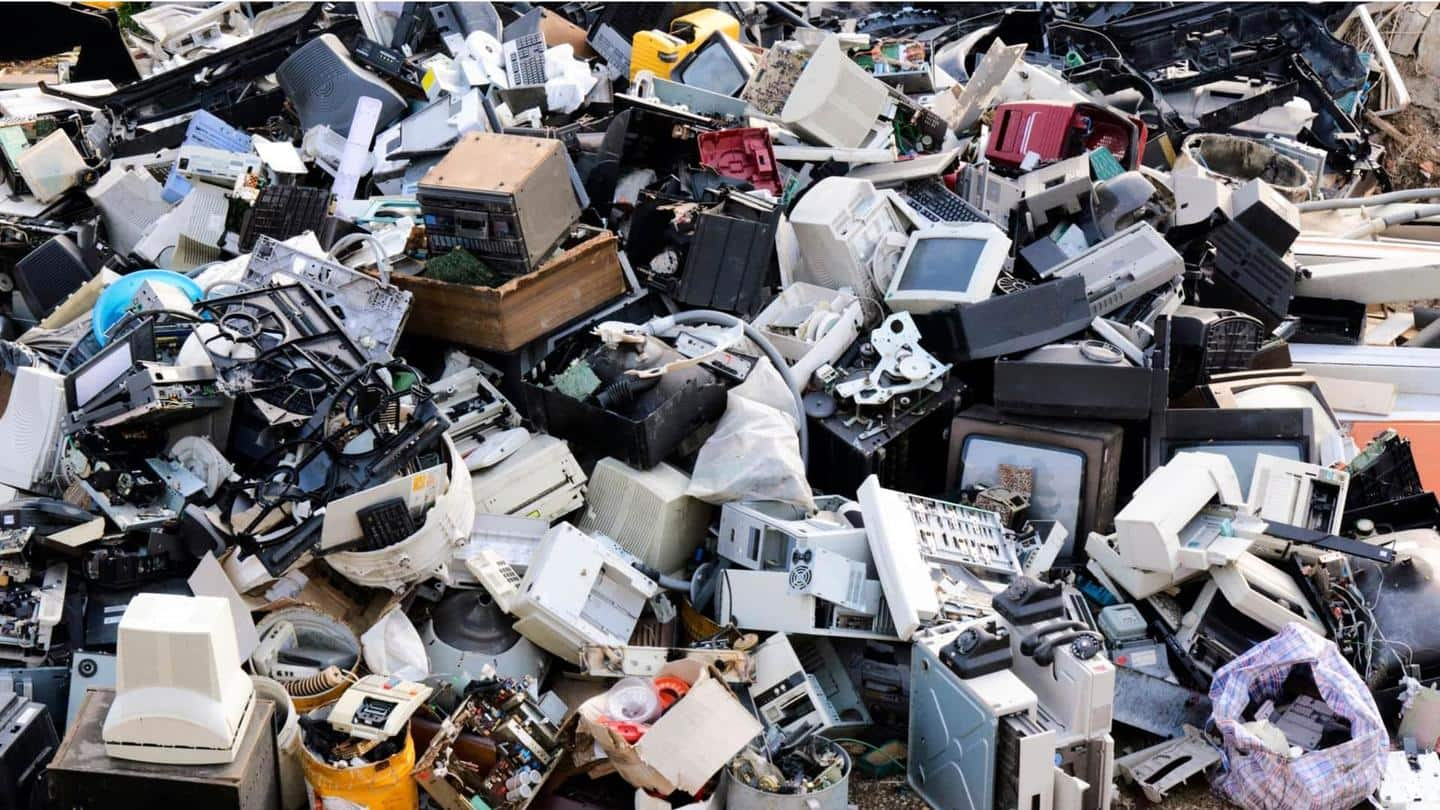 On a positive note, Sankar expresses approval at the way e-waste is handled in the country. He attributes this to its reusable and imperishable nature. Noval provides waste collected from sites as raw material to established e-waste recyclers. Noval's work has earned it patrons and clients in Bengaluru, Pune, Mumbai, and Kerala, including in establishments such as the Indian Navy.
Sankar's pointers for new sustainability entrepreneurs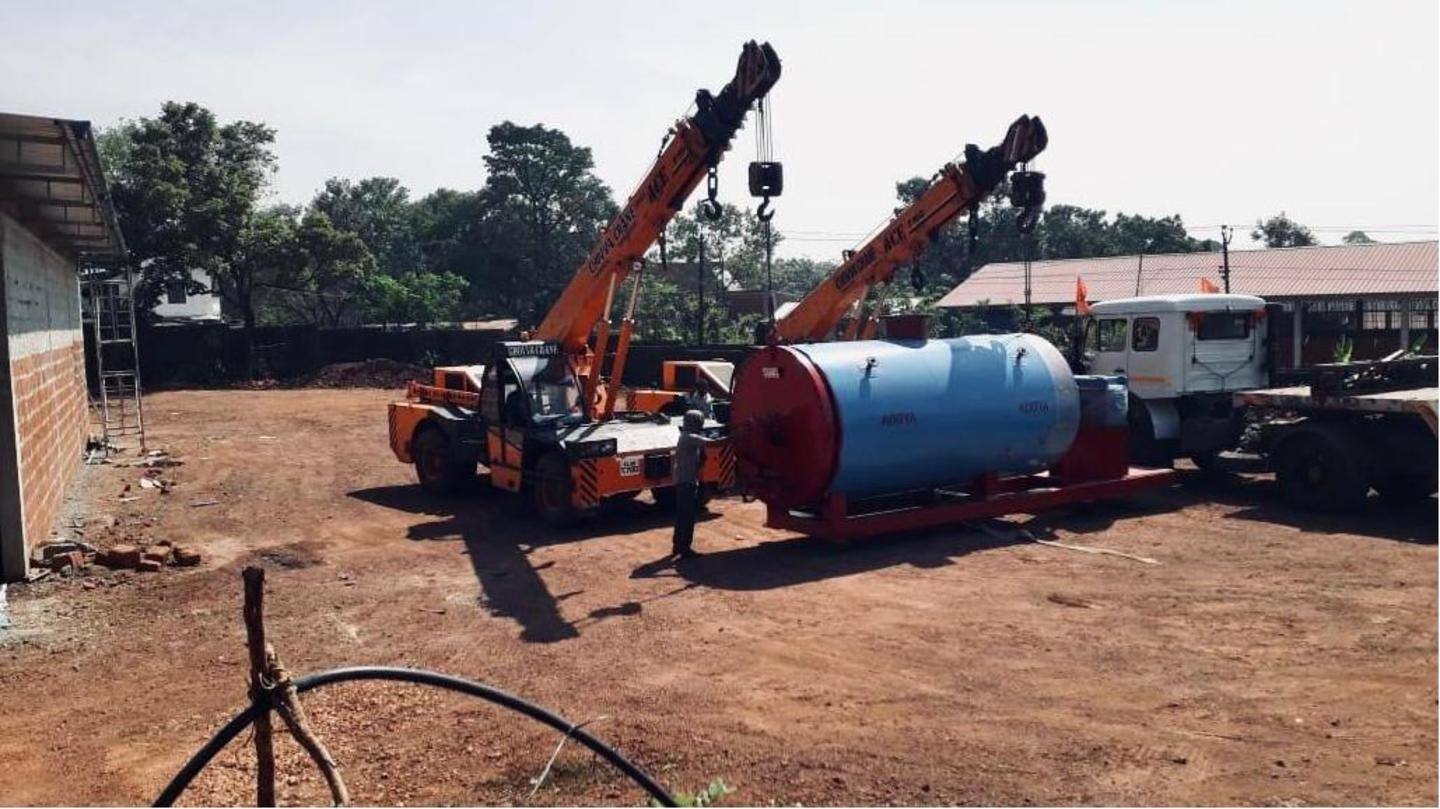 Sankar suggests virgin materials used in mass-produced products be replaced by high-grade secondary (recycled) materials to push sustainability. His advice to new entrepreneurs in sustainability-centric businesses is to quantify sustainability instead of associating it with cliché sentiments and colors such as green. He strongly urges entrepreneurs to identify a market before they dive head-first into a new venture.
Noval will begin operations outside India soon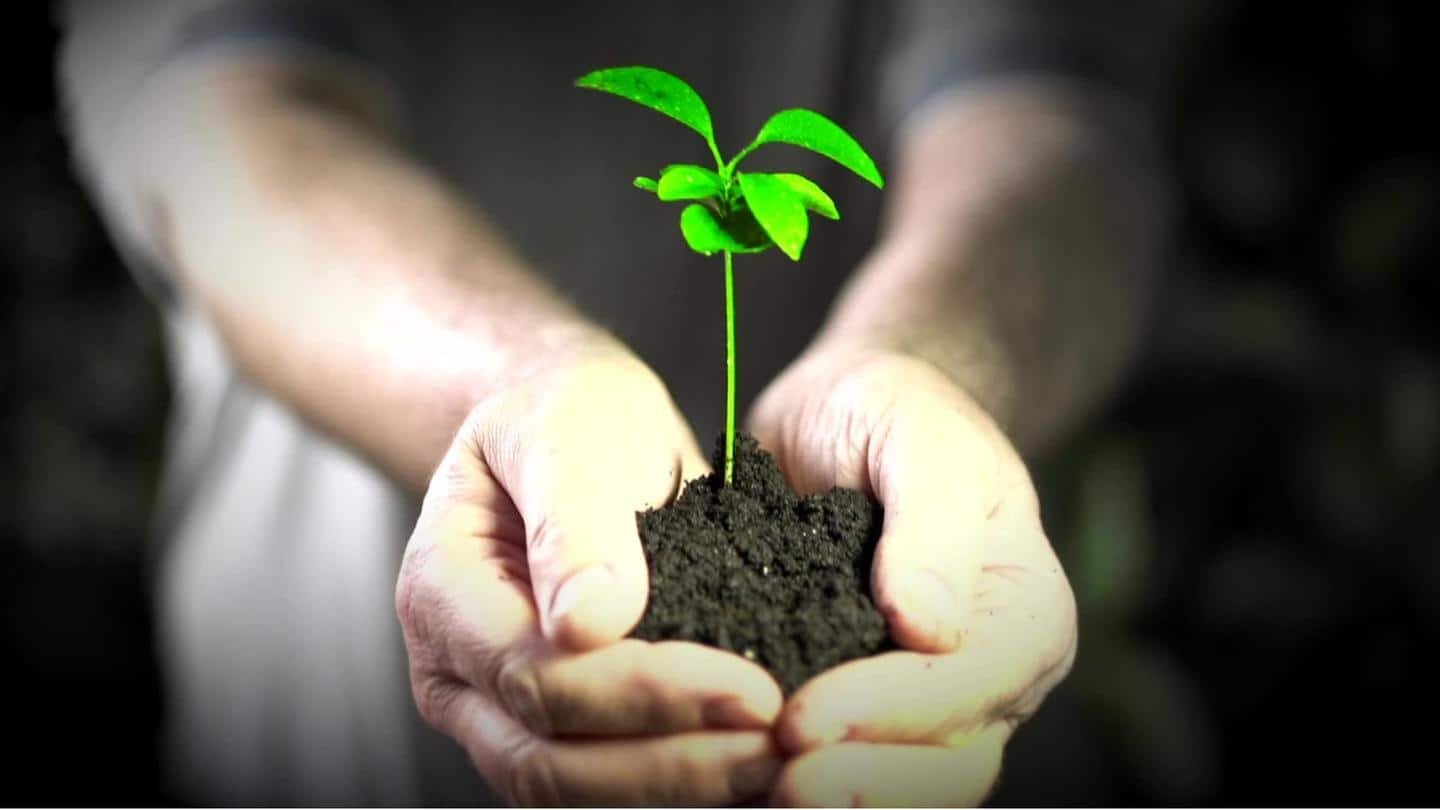 Meanwhile, Noval Sustainability plans to begin operations in Dubai and Singapore in the near future. Sankar explains Indians generate 0.5kg of waste per person per day, but Hong Kong generates four kilogram of waste per person per day. Also, Dubai residents spend three to four times the amount of money an Indian spends on processing waste, making them lucrative markets.