All about Kailash Mansarovar Yatra and the new route
All about Kailash Mansarovar Yatra and the new route
Mar 29, 2022, 08:24 pm
3 min read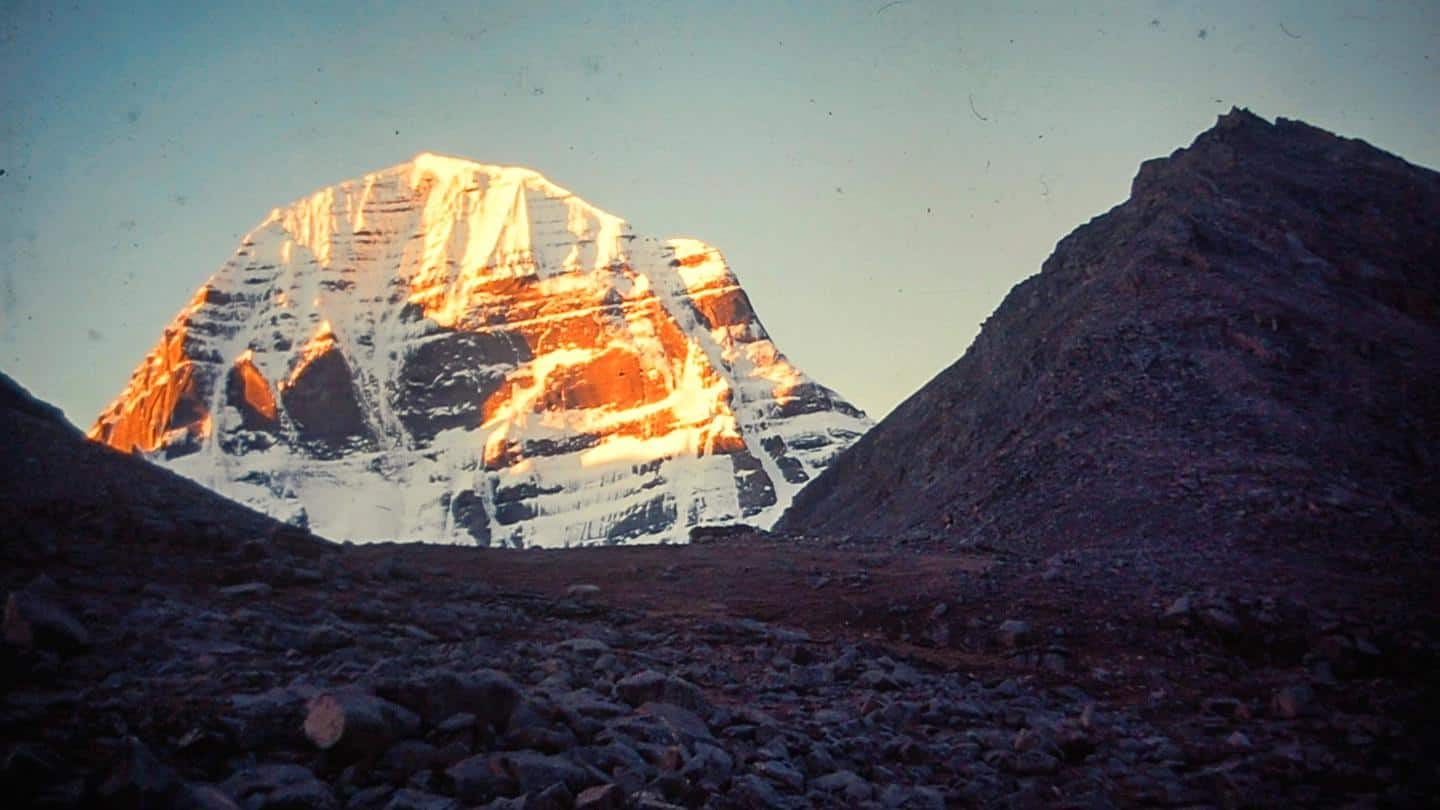 Situated on the western side of Tibet, Mansarovar Lake and Kailash Parvat are the holiest sites for the Hindu, Buddhist, and Jain communities. The Kailash Mansarovar Yatra is organized annually from June to September by the Ministry of External Affairs, where two different trekking routes are followed. Currently, a major part of the routes goes through China and Nepal, which might soon be history.
Know about Mount Kailash and Mansarovar Lake
Mount Kailash is the most sacred peak in the Himalayas. According to Hindu beliefs, Lord Shiva and Goddess Parvati reside here. The Kailash Mansarovar Yatra takes you on a divine spiritual journey as you take a dip in the sacred water of Mansarovar Lake and then circle on foot around the holy Kailash mountain to purify your soul. The yatra takes around 21 days.
The yatra is extremely difficult
The yatra is arduous and challenging and not for the faint-hearted due to the rough terrains and harsh climate. The trip requires you to pass through the Trans Himalayan Mountains which are situated at an altitude of 5,600 meters and need a lot of patience, and spirit. Considered the world's toughest pilgrimage, the change of weather and low oxygen can make it more difficult.
The routes usually used for Kailash Mansarovar Yatra
Currently, two routes are used--Sikkim's Nathula Pass and Lipulekh Pass. The latter is situated at the border between Uttarakhand, and Tibet near Nepal. The entire yatra takes around three weeks. Going through Lipulekh Pass normally requires a trek of 80 kilometers and the altitude rises from 6,000 feet to over 17,000 feet. The other route through Nathula Pass is situated at 14,450 feet altitude.
The new route to Kailash Mansarovar was announced by the Minister of Road Transport and Highways Nitin Gadkari recently. The new route through Uttarakhand's Pithoragarh covers three stretches. The first from Pithoragarh to Tawaghat, the second from Tawaghat to Ghatiabagarh, and the last one from Ghatiabagarh to Lipulekh Pass. The last stretch currently is a five-day trek and can only be covered on foot.
The route will make the journey much easier
The single-lane stretch from Tawaghat to Ghatiabagarh is being converted into a double-lane by the Border Roads Organization. This new road was inaugurated by Union Defense Minister Rajnath Singh in May 2020. According to Gadkari, 85% of work is done and by 2023, the road from Ghatiabagarh to Lipulekh will be completed. Pilgrims would then be able to travel to the border in vehicles.
Significance of the road to Lipulekh Pass
The construction of this road is being seen as a major highlight as after its completion over 85% of the journey to Kailash Mansarovar will be contained within India.