Top 5 things to do in Mashobra
Top 5 things to do in Mashobra
Mar 29, 2022, 06:16 pm
2 min read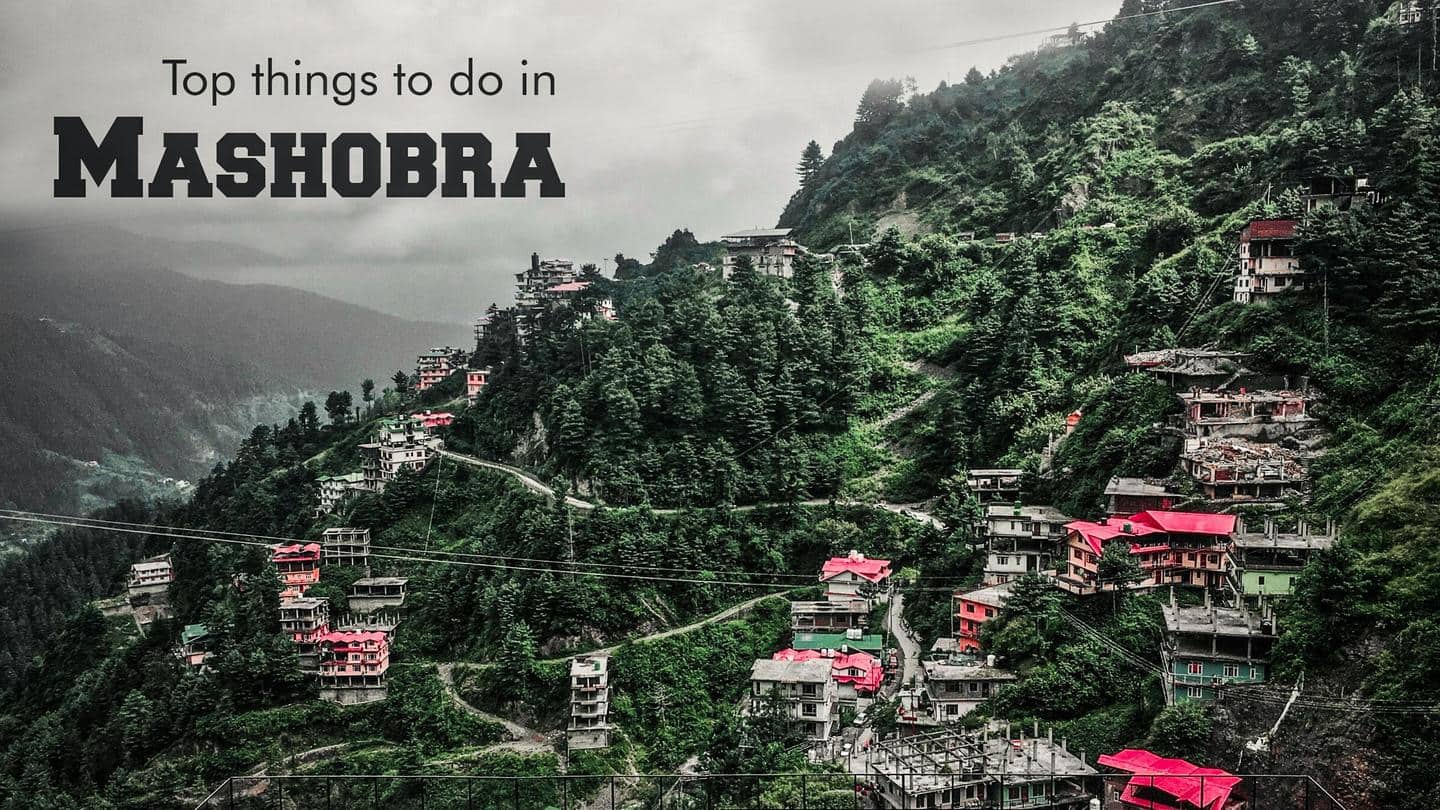 If you are an adventure enthusiast, then Mashobra is the perfect place for your summer vacation. Located in Himachal Pradesh's Shimla district, the place is also known as the "Quieter Shimla," and is surrounded by gushing streams, pine, oak, deodar trees, and apple orchards. Here are five things to do in Mashobra for a peaceful and memorable vacation with your loved ones.
Seek blessings at the Jakhu Temple
If you want to seek some spiritual blessings when in Mashobra, then do visit the ancient site of Jakhu Temple which is located on the highest peak of Shimla. Offering a picturesque view of the stunning Shivalik Hill ranges on Jakhu Hill, the sacred temple is dedicated to Lord Hanuman. According to legends, Hanuman rested at this spot during his search for Sanjeevani Booti.
Mashobra is a great place if you love trekking. The pleasant weather, beautiful hills, and dense cedar forests along with the chirping of birds make the journey more exciting. You can head on to the Shali Tibba for trekking which is situated at an altitude of 9,423 feet. You can also trek from Fagu to Chharabra village.
Enjoy river rafting in Sutlej River
When in Mashobra, you just cannot miss the fun and challenging activity of river rafting with your gang of friends. Raft over the famous Sutlej River in the village of Tattapani, amid the rapids and get drenched in the gushing cool waters of the river. The river water supposedly contains natural sulfur and has several medicinal properties.
Take a stroll around the Craignano Nature Park
If you want to spend some peaceful time, and just relax, then you must visit Craignano Nature Park in Mashobra. The place is designed in Italian-style architecture and has a lavish villa, apple orchards, butterflies, and pretty-looking flowers. There are night lamps and stone benches belonging to the colonial period. You can also witness the highest water lift in the world here.
Located in the Glen Forests, Chadwick Falls is a must-visit when in Mashobra. Falling from a height of 100 meters, this stunning waterfall will mesmerize you with its gushing sound and crystal clear waters. According to legends, a scientist named Chadwick died by suicide here and the waterfall was named after him. You have to walk through the dark forest to reach this place.