#NewsBytesExplainer: What is androgynous fashion?
#NewsBytesExplainer: What is androgynous fashion?
Dec 01, 2022, 10:31 am
3 min read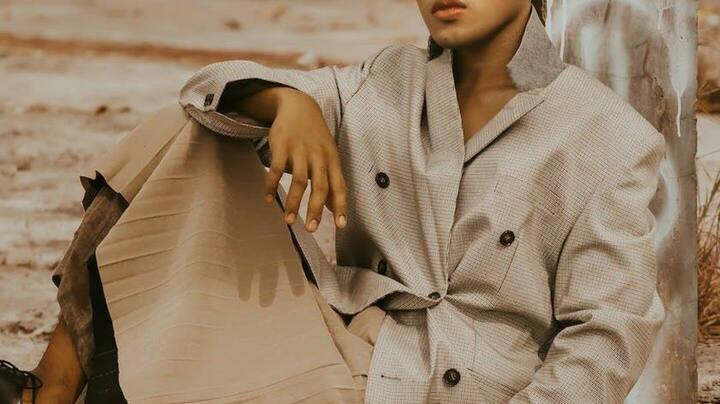 With gender inclusivity at its heart, androgynous fashion has been a talking point for the past few years in India. Androgynous fashion dates back to the time even before it became a trend. Many people across cultures and eras have sported gender-non-conforming clothes, be it Scottish men wearing skirts or the nomadic Eurasian women championing trousers. Let's get into the depth of the matter.
What is meant by androgynous fashion?
The term androgynous originates from the Latin word 'androgyne' and describes a mix of male and female physical characteristics. The defining feature of androgynous clothing is that there is no visual distinction between the physical characteristics of masculine and feminine and that it expresses non-binary gender identity. So, androgynous fashion is neither feminine nor masculine, but gender-inclusive and sexually neutral.
It began in the early 1900s
It is because of androgyny women wear trousers today; fashion designer Coco Chanel introduced women's trousers in the early 1900s. Elvis Presley introduced the androgynous style to rock'n'roll in the 1950s by using eye makeup. However, androgyny reached the mainstream in the '70s with David Bowie's alter ego Ziggy Stardust and picked up pace in the '80s thanks to Japanese fashion designer Yohji Yamamoto.
More than just a fashion trend
Gone are the days when sarees implied femininity and trousers were considered masculine. We have reached the crossroads where the feminine and masculine can coexist, and the fashion industry is playing an important role in leading the bandwagon of gender neutrality. Shattering the old constraints of gendered dressing one style at a time, the trend is gradually building its place in mainstream fashion.
It is gaining acceptance in India too
This vogue is gaining momentum in India as well. Last year, an Indian man, Pushpak Sen, created headlines by wearing a saree on the streets of Milan. Sen shared photos from his daring photo shoot on social media. His Instagram is filled with photos of him donning dresses traditionally considered feminine. Like Sen, many are coming forward expressing their gender-neutral identity through androgynous clothing.
Here's Sen's post form his Milan trip in a saree
Jim Sarbh shattering gender norms
Radhika Apte donning a pantsuit
Ranveer Singh acing in feminine pajamas
The core of androgynous fashion
Though the fashion industry quite visually exemplifies the transitioning of gender norms and many designers and celebrities have showcased their own spin on the trend, the roots of androgyny lie much deeper. LGBTQ+ individuals have been navigating their place tirelessly in the dominant world of heteronormativity for quite a long. Androgynous fashion provides them with a way to express their gender identities.
The potential it has for the fashion industry
While there are no comprehensive data available on individuals who identify as non-binary, the 2011 census reported that 4.8 million Indians identified themselves as "other." It won't be wrong to assume that there are far more individuals who identify as part of the LGBTQIA+ community. And the fashion industry is just about realizing the potential influence and immense buying power it possesses.