Szoborpark: Where Austria, Slovakia, and Hungary meet
Szoborpark: Where Austria, Slovakia, and Hungary meet
Apr 01, 2022, 11:50 am
3 min read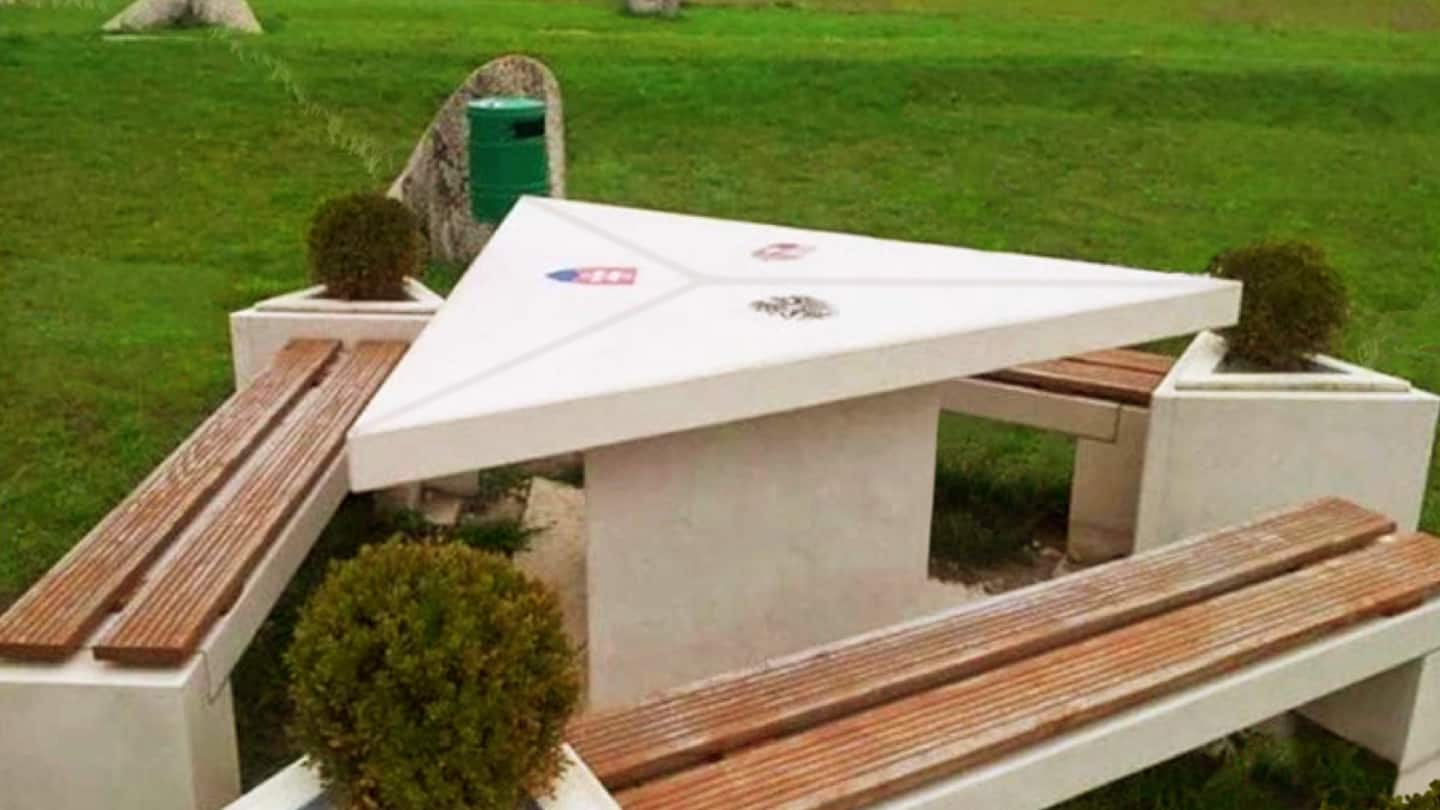 Remember how one of Jamie's wishes in A Walk to Remember was to be in two places at the same time, and how smartly Landon fulfilled it? Similarly, if you think smartly you can find many places where borders meet, and being there, you are technically in more than one place at a time! A park in eastern Europe conjoins Austria, Slovakia, and Hungary.
Szoborpark, a park full of triangles
Szoborpark is one of the world's 176 tripoints. The name of the park, Szoborpark, translates from Hungarian into "Sculpture Park." A "tripoint" is a single point of land in which three countries meet. The park has many stone sculptures by various artists. The sculptures are created by international artists, utilizing triangles in some way or another. The triangles symbolize unity among the three nations.
History of the sculpture park
During the Cold War, Austria lay on the free side of the Iron Curtain, while Slovakia (then Czechoslovakia) and Hungary were on the other side. Many tried to escape to the free side here as the location is where two communist countries met a free country. The border fence here was unmonitored. The sculpture park was built after the Iron Curtain fell in 1991.
The table where borders vanish
This park aims to remove the borders that divide people on the basis of nations and encourages them to embrace one another. There is a triangular table here which is really the main highlight of this park and aims to erase divisions. Here, an Austrian can have a meal with a Slovak and a Hungarian and forget about what divides them.
Exact tripoint between Austria, Slovakia, and Hungary
A three-sided obelisk in the park marks the exact tripoint where the three countries meet. The side facing Slovakia has a large letter "S" and a blue dragon plaque on the pillar. The side facing Austria has the letter "O" which symbolizes the local name of the country Osterreich, and the side facing Hungary has the letter "M" as the local name is Magyarorszag.
A true offbeat destination
The capital of Slovakia, Bratislava, houses this park about nine kilometers from the city center. Bratislava is the only capital city in the world that claims to have a tripoint. The sculpture park isn't promoted as a tourist spot; many locals aren't aware of its significance. If you visit any of the three countries, visit Szoborpark and experience crossing the borders of three countries!