#Holi2022: 5 colorful and refreshing Holi mocktails
#Holi2022: 5 colorful and refreshing Holi mocktails
Mar 11, 2022, 01:15 am
2 min read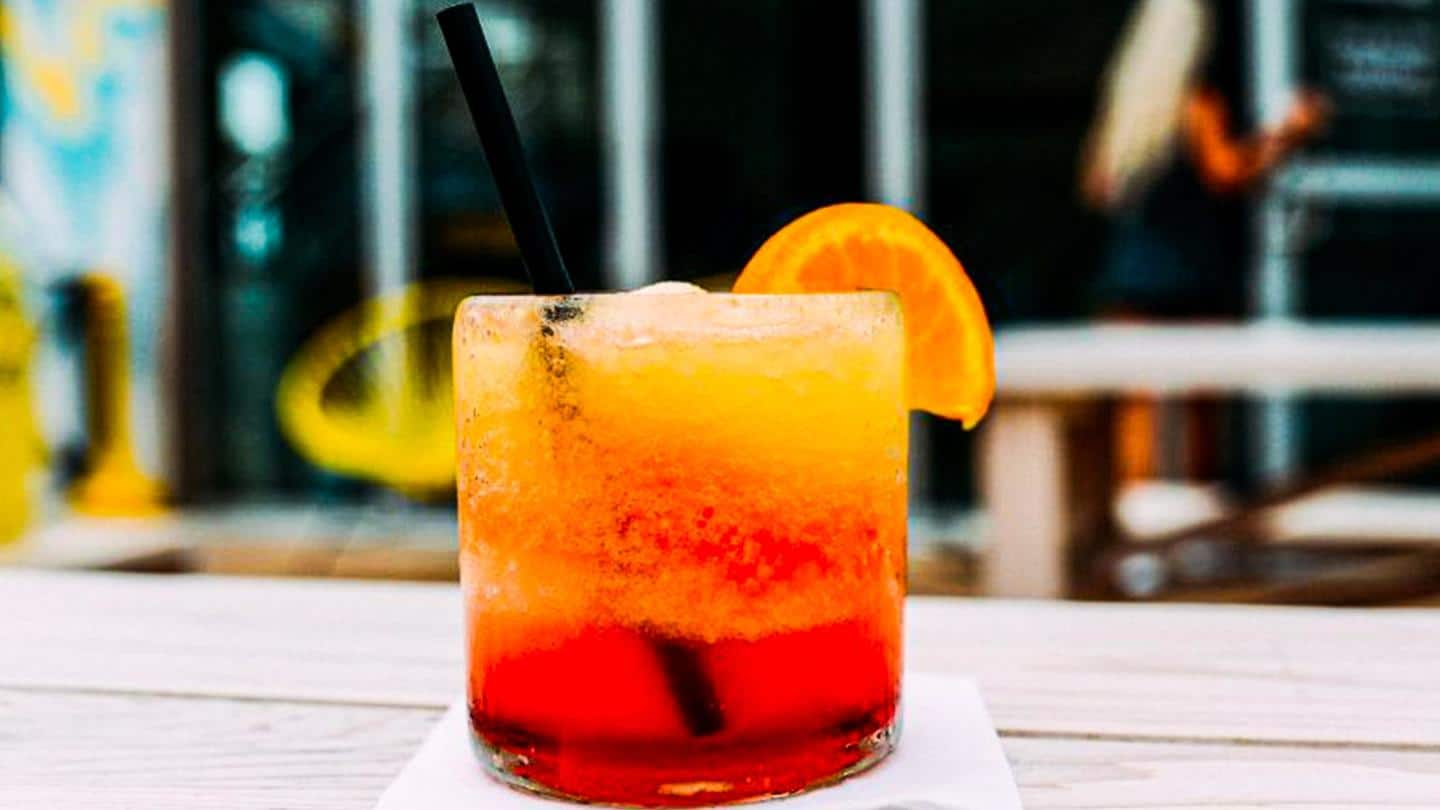 Holi is almost here and what's better than celebrating the festival of colors with refreshing and colorful mocktails along with some yummy finger foods. These amazing mocktails will not only quench your thirst in between the color fights but will also keep you refreshed and energized. These mystical drinks are also pretty to look at. Here are some mocktail recipes to try this Holi.
If you are planning to play with orange colors on Holi, then you must try this orange mocktail recipe as well to match the colors smeared on your face. Mix freshly squeezed orange juice with some black salt, sugar syrup, and lemon juice. Pour this mixture into a tall glass and add some crushed mint leaves. Add lots of ice cubes and serve chilled.
Minty lemony crush mocktail
This minty lemony mocktail is refreshing and perfect to keep you energized on Holi. Blend fresh mint leaves with water to form a fine paste. Strain the mixture and refrigerate for some time. Add mint juice, salt, and black pepper powder into a tall glass. Put lots of crushed ice and lemon-flavored soda; stir well. Garnish with mint sprigs, lemon wedges, and serve chilled.
Make your Holi celebrations more interesting and fun with this colorful punch mocktail recipe. This is the perfect drink to serve at Holi parties. Add some rose syrup into a tall glass. Then, add grape juice, litchi juice, orange juice, pineapple juice, and guava juice to it and stir well. Pour some soda and stir again. Garnish with some rose petals and serve immediately.
If you are planning a Holi party, then this Virgin Mary mocktail must be there on the menu. This drink is refreshing with a tangy and spicy flavor. Mix some fresh tomato juice with lemon juice, Worcestershire sauce, a bit of Tabasco sauce, salt, and black pepper powder. Blend everything in a mixer. Stir in soda, add crushed ice, and serve chilled.
This vibrant green-colored mocktail recipe is the perfect summer drink to serve this Holi. This icy cold drink is infused with fresh kiwi and coconut water that will instantly refresh you. Add khus syrup, fresh kiwi juice, and lemon juice to a blender. Pour in some tender coconut water, add ice cubes, and blend everything well. Garnish with fresh mint sprigs before serving.