The mysterious Hoia Baciu Forest of Romania
The mysterious Hoia Baciu Forest of Romania
Mar 10, 2022, 07:56 pm
3 min read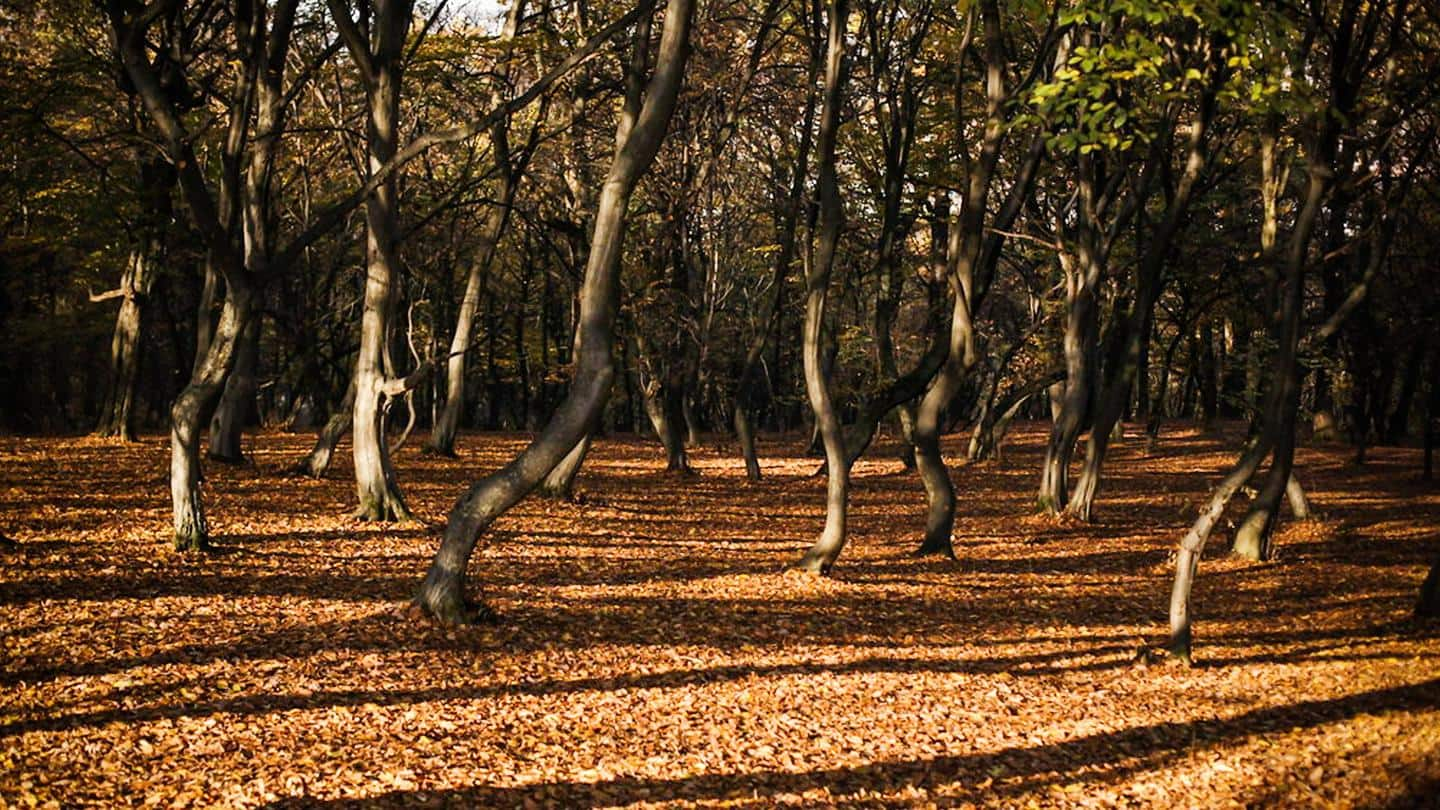 Located on the northern border of Romania on the outskirts of Cluj Napoca, the Hoia Baciu Forest is one of the most haunted places on Earth. Also known as the "Bermuda Triangle of Transylvania," the forest covers around 250 hectares of Transylvania and has witnessed several paranormal activities. The eerie atmosphere and crooked trees add to the spookiness of the place.
The forest's twisted and distorted foliage has a mysterious and dark past that is not really clear. However, according to local legends, hundreds of years back, several peasants were killed in the forest because of which the area became haunted. The forest gained additional attention after the 1960 UFO sighting and an investigation filmed here by the travel television show titled Ghost Adventures.
According to locals, the forest is inhabited by evil spirits, devils, and even aliens who lurk among the crooked and mysterious 200-year-old trees. Locals also believe that people who visit the forest disappear under mysterious circumstances. Locals usually stay away from the area as they fear that once they enter the dense forest, they won't be able to find their way out ever again.
Most paranormal activities have been reported from a circular place here where there is no vegetation. Several people believe that this point is a portal to another dimension or a parallel world.
Paranormal incidents reported in the past
The forest gained popularity in the 1960s when Alexandru Sift, a biologist, captured a strange flying object on camera. Following this, several mysterious incidents continued to occur here, including the disappearance of a shepherd and his 200 sheep. Another story is about a five-year-old girl who went missing in the forest and emerged five years later wearing the same clothes and without having aged.
What do the visitors say?
People who have entered the forest reported burns, headaches, painful red rashes, and a high fever--all of which weren't there when they entered the place. People who passed through the creepy forest also complained of nausea, rashes, anxiety, and depression. Many have also reported being watched continuously and electronic devices also stop functioning here. Joggers who had entered the forest have seen ectoplasms routinely.
Know about the place if you are planning to visit
If you are planning to visit Romania anytime soon, then do pay a visit to the Hoia Baciu Forest at least once to experience the history, mystery, and folklore. However, try sticking to the set trails and hire a local guide who can escort you through the tour. Remember to leave the forest before dusk sets in as it turns a little spooky.