Five amazing Christmas traditions around the world
Five amazing Christmas traditions around the world
Dec 24, 2019, 01:13 pm
2 min read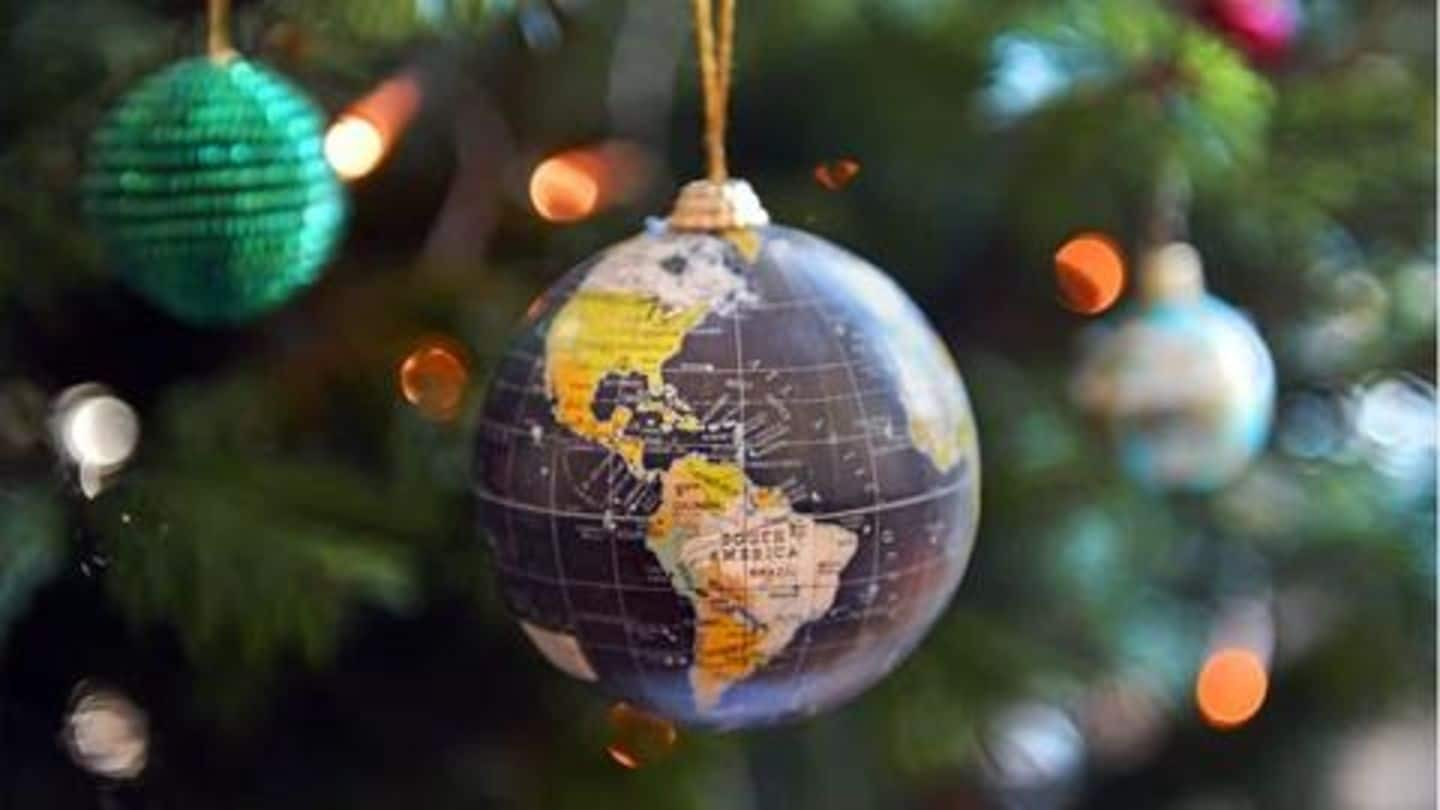 It's Christmas Eve! You must be accustomed to typical Christmas traditions such as trimming a Christmas tree, baking cookies, and unwrapping presents. But do you know that watching a fireplace on TV (US) and eating at KFC also count as Christmas traditions? We bet you didn't. Well, on that note, here are five lesser-known yet amazing (or strange) Christmas traditions around the world.
The Gavle Goat is a giant straw goat, that has been built at the center of Sweden's Gavle's Castle Square every Christmas, since 1966. The enormous goat is over 42ft high, 23ft wide, and weighs 3.6 tons. Every year people gather around to witness the spectacle. Fans can even watch a live-stream of it, starting the first Sunday of Advent up to New Year.
Since less than one percent of the Japanese population is Christian, Christmas has never been a big deal in the Asian country. But fascinatingly, the Japanese have made the festival an excuse to feast on their favorite fried chicken. As a tradition that began in 1974, people go out to their nearest KFC outlet or order dinner from them to mark a tasty Christmas.
Not-so-nice Santa (Austria)
Many Alpine countries like Austria have a different kind of Santa, a not-so-nice Santa. While kids in the West are all excited about the amazing gifts that Santa might bring, children in Austria are worried. This is so because, according to legend, a creature called Krampus joins St. Nicholas festivities each year. And, he is believed to punish children who have been bad.
Giant Lantern Festival (Philippines)
Every year, on the Saturday before Christmas Eve, the Philippine city of San Fernando (now also known as Christmas capital of Philippines) hosts the spectacular Giant Lantern Festival. Eleven villages take part in the festival to compete for the most awe-inspiring giant lantern. Today, the lanterns are as big as six meters in size, illuminated by endless electric bulbs, and bringing out beautiful patterns.
Downright one of the strangest Christmas Eve traditions is followed by people in the Norway. The tradition dates back centuries, when people believed that witches and evil spirits came out looking for brooms to ride on. Hence, they started hiding their brooms. Till date, many people look for the safest zone in their house to hide their brooms from the ghosts. Happy Christmas Eve!