Top 5 tourist destinations in Haryana
Top 5 tourist destinations in Haryana
Mar 22, 2022, 05:51 pm
2 min read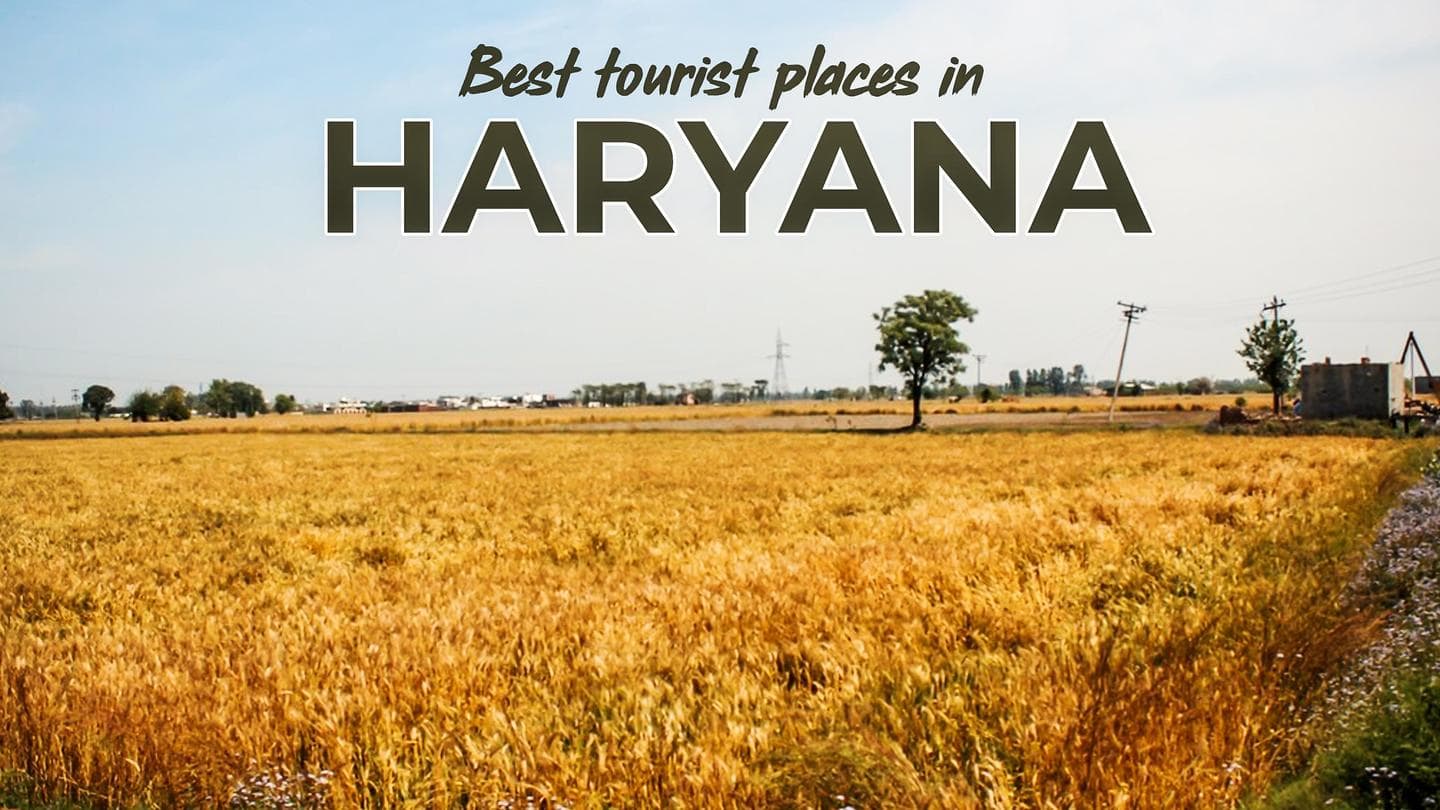 Haryana is a beautiful travel destination that is well-known for its lush green pastures, majestic hills, rustic landscape, historical forts, stunning lakes, and pleasant weather. It is the place where the battle of Panipat was fought and it also served as the battleground for Mahabharata. Ved Vyas also wrote the epic Mahabharata here. Here are the top five places to visit in Haryana.
Serving as the union territory of both Haryana and Punjab, Chandigarh must be on the top of your travel itinerary if you are planning a trip to Haryana. When here, don't forget to enjoy some boating at the scenic Sukhna Lake. You can also visit the popular Rock Garden, Leisure Valley, Capitol Complex (a UNESCO World Heritage Site), Butterfly Park, and Shanti Kunj.
When you are in Haryana, you must visit the ancient city of Kurukshetra which is also called the "Land of the Bhagavad Gita." The pilgrimage site served as the battleground for Mahabharata where the Kauravas fought the Pandavas. It is also the place where Lord Krishna recited the Bhagavad Gita to Arjuna. When here, you can visit Brahma Sarovar, Sannihit Sarovar, and Birla Mandir.
The historical city of Ambala is one of the most popular tourist destinations in the state of Haryana. The place was established by the Amba Rajput. Archaeological findings prove that the land was inhabited even in the Paleolithic age. When here, you must visit the Bhawani Amba Temple. Other tourist attractions in Ambala include Sis Ganj Gurudwara, Rani Ka Talab, and Paget Park.
Karnal also finds a place in history due to its link to the Mahabharata. Situated on the banks of the holy Yamuna River, Karnal is believed to have been founded by the Kauravas for King Karna. The place is also known as the "Rice Bowl of India" for its extensive rice fields. When here, do visit the Karna Lake, Babur's Masjid and Pukka Pul.
If you are looking to escape from the hustle and bustle of the city, then you must visit the Morni Hills which is the only hill station in Haryana. With a height of 1,220 meters, the hills offer some mesmerizing views. You can also spot seventh-century carvings in the Thakur Dwar Temple located here. You can enjoy boating, bird-watching and cycling when here.