5 ways to increase productivity
5 ways to increase productivity
Mar 09, 2022, 01:54 pm
2 min read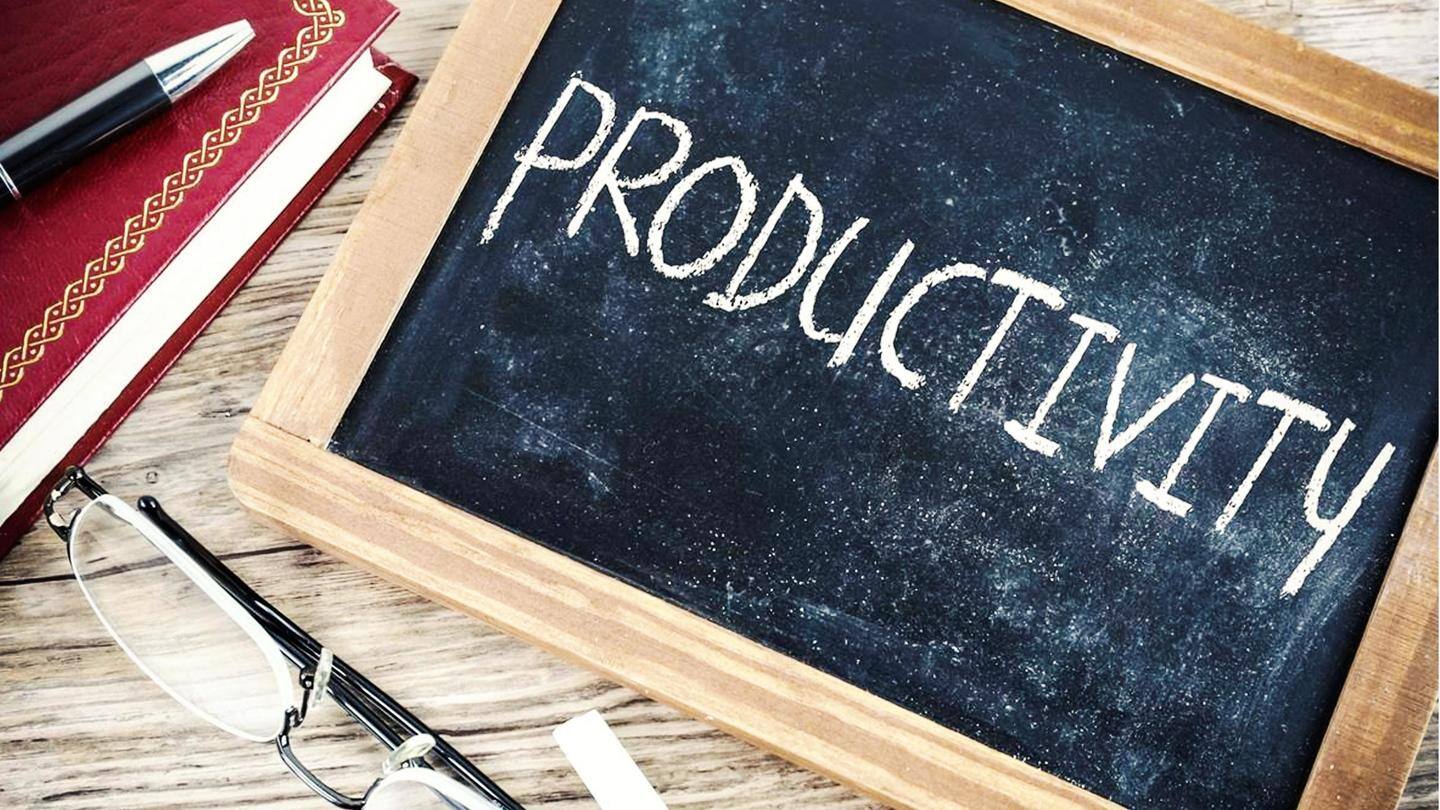 Are you someone who strives to finish tasks timely, but ends up getting distracted? The way you handle a task and how much time you take to finish it largely defines your efficiency, and thus productivity. Being productive is all about managing time well. Focusing on important elements of a bigger goal can boost your productivity. Here are five ways to increase productivity.
Remember to plan your day in advance. You can prepare a to-do list and mark certain tasks as most important. A checklist of things to do helps you stay on track. It helps if you can assign a time limit to each task. It will also keep you on track with your primary goals. This is a sure-shot way to increase productivity.
It's extremely important to prioritize your tasks to improve your productivity. It helps to get the biggest and most time-consuming tasks out of the way early on. Once you finish such tasks, you are likely to feel less stressed about the rest of the day. You can take up other tasks as and when possible, and still be able to finish everything on time.
Taking care of multiple tasks at one time can make you feel like a superhero. But, trust us, this particular approach is not healthy and reduces your productivity. Juggling presentations, project works, sending emails while eating lunch can actually make you slower and messy. Instead, focus on a single task and give your 100 percent to it to produce quality work in less time.
Many of us actually waste a lot of time procrastinating about a particular task. However, the five-minute rule forces your brain to start the work it's trying to neglect. Assign just five minutes to a task and start immediately while fully committing to it without any distractions. Once the five minutes are up, you will have an urge to actually continue with the task.
Don't forget to take a break
Working continuously for long hours without any breaks can make you restless and counterproductive which can also lead to various mental health issues like depression and anxiety. So try to take a five-minute break and devote some time to yourself between each task to produce more productive results. This makes you feel refreshed and energized and also improves your mood and concentration.