5 popular things to do in Wayanad
5 popular things to do in Wayanad
Mar 23, 2022, 01:20 pm
3 min read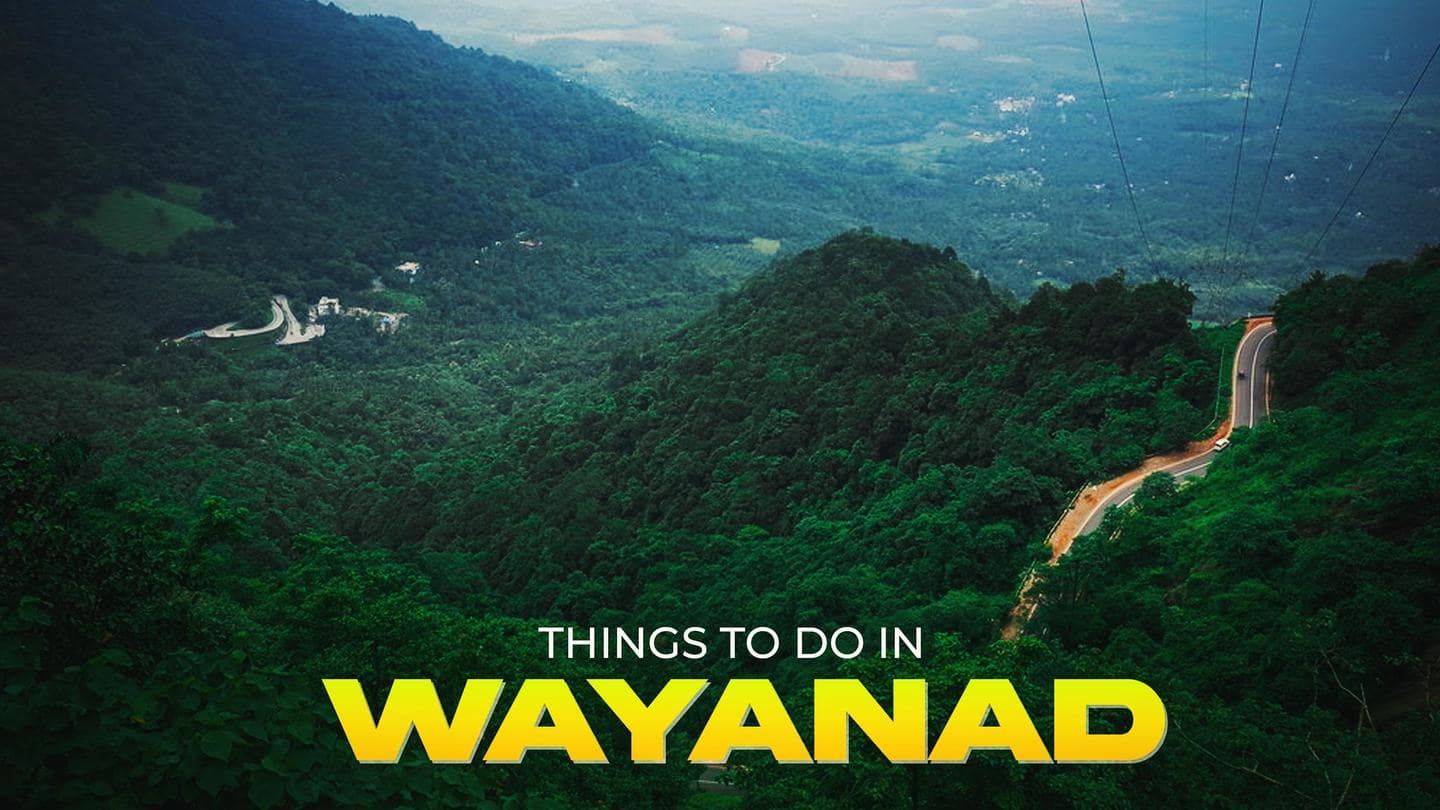 One of Kerala's most loved tourist destinations, Wayanad is home to many luxury stays and offers several activities to travelers. Wayanad seems to have it all--hills, tea plantations, a wildlife sanctuary, ancient caves, and freshwater lakes. A charming hill station, Wayanad is located at an altitude of 2,100 meters above sea level. Here are some must-do activities if you're visiting Wayanad.
The nearest airport to Wayanad is Karipur International Airport from where you can take a cab. The nearest railway station is Kozhikode, but it's also far and you'll need a cab. However, there are bus services from all nearby cities to Wayanad.
If you are an adventurous traveler, you must try ziplining over the tea estates in Wayanad. With many available options, you can also choose a zipline that fits your adrenalin rush. Zip-lining is a thrilling experience. If you're ziplining for the first time, believe us you'll run back for another trip, and another and another, until they won't allow you anymore!
Boating with your pals or partner is always fun. A freshwater lake in Wayanad, Pookode is popular for a variety of fishes, blue lotuses, and lots of birds. The lake is also almost shaped like India's map. After you're done with boating you can also visit the nearby freshwater aquarium, and then go shopping for handiwork and spices.
Chembra Peak sits at a height of 6,900 feet and you will need to take certain permissions from the Forest Department before beginning the trek. On the way to the peak, you'll come across a heart-shaped pond called Hridaya Saras that never dries! Upon reaching Chembra Peak, you can enjoy the panoramic views of the hinterlands. It's a full-day trek.
Wayanad Wildlife Sanctuary
The famous Wayanad Wildlife Sanctuary is spread over an area of 344 sq kms. An essential part of the Nilgiri Biosphere Reserve, it is also known as Muthanga Wildlife Sanctuary. Embark on an exhilarating jungle safari to sight elephants, deer, tigers, panthers, and peacocks. This lush green forest houses some unusual birds as well and is Kerala's second-largest sanctuary.
Petroglyphs found inside the caves are believed to be from at least 6,000 BCE, the Neolithic period, indicating the presence of a prehistoric settlement in this region. The Edakkal Caves are actually boulders wedged between two massive stones to appear like caves. The cave is about 22 feet wide and 96 feet long and is covered in carvings. But remember, they're closed on Mondays.