World Health Day: 5 summer fruits that boost immunity
World Health Day: 5 summer fruits that boost immunity
Expert opinion by
Dr Akanksha Saxena
Apr 06, 2022, 03:07 pm
3 min read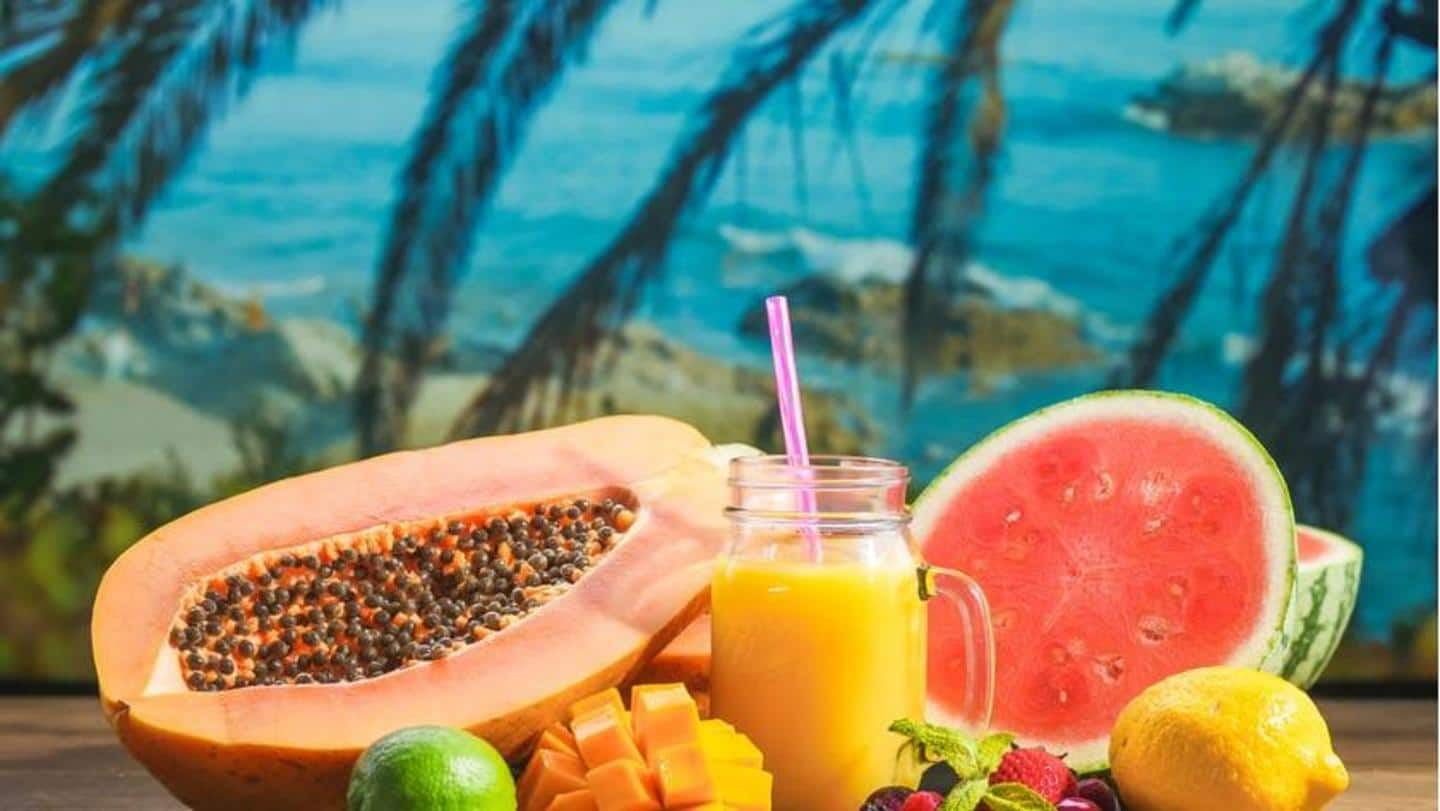 Summer fruits naturally have high water content and are loaded with minerals like magnesium, potassium, iron, and calcium. They keep the body hydrated and all the nutrients in them boost your immune system. You can have them as is or make juices, salads, or smoothies to keep your body cool, healthy, and hydrated during these hot months ahead.
Here is what our expert says
Summer fruits are refreshing sources of vitamin C, fiber, electrolytes and water.
They are great refreshments which help in improving the skin, gut, lung, heart and kidney health.
Fiber is found in both soluble and insoluble forms, it helps reduce cholesterol by binding with it in the gut and reducing absorption.
Vitamin C is a strong antioxidant that fights cellular oxygen free radicals.
One of the most common and widely available fruits in the summer in India is bael. Although a little messy to eat, this fruit is loaded with nutrients. Bael juice is rich in vitamin C and antioxidants that boost your immunity. Its consumption during the following rainy months will also help in preventing bacterial or viral infections which are rampant during monsoons.
Grapes are rich in polyphenols and antioxidants that can help keep infections at bay. They are also known to boost brain health. With nutrients like vitamins C and K, grapes are packed with immunity boosters. They also contain potassium which regulates fluid balance. Vitamin C helps your immune system resist bacterial and viral infections. They are easy to eat and kids love them.
Another delicious and juicy summer fruit, litchi is popular for its unique taste. It is packed with health benefits and has a different nutritional value. Litchi helps to boost your immunity and is good for your digestive system. It is also known to fight viruses, regulate blood pressure, and aid in weight loss. This summer fruit is great for your skin too.
People across India are crazy for mangoes. In fact, several people have given mango the title of "king of fruits," which nobody would challenge. Mangoes are rich in nutrients, therefore, come with numerous health benefits in a variety of flavors. Vitamin C boosts immunity, supports cognitive and neurological function, and helps in healing wounds. Copper helps produce red blood cells and boosts immunity.
Watermelon is loaded with vitamin A and C and lycopene. It helps to prevent several respiratory infections. It is a low-calorie tasty snack that mainly contains water and is full of essential nutrients. Due to its high water content, the watermelon keeps you hydrated. It is also good for digestion, skin, and hair. Have it with some black salt for a heavenly taste.