Delayed aging, better blood circulation: Some benefits of litchi
Delayed aging, better blood circulation: Some benefits of litchi
Mar 08, 2022, 11:34 am
3 min read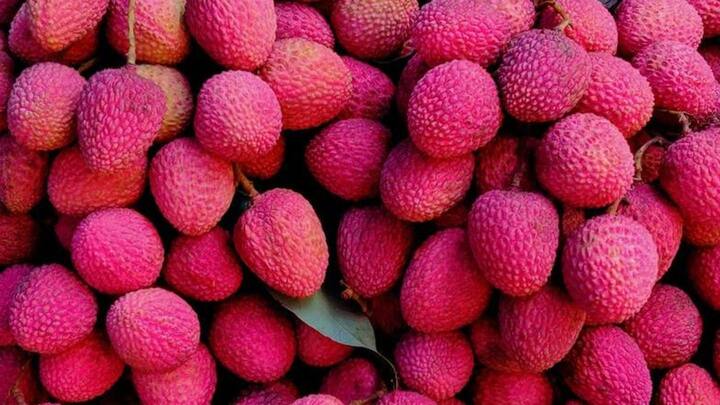 Litchi is a summer fruit with sweet and sour juicy flesh enjoyed across India. The skin of ripe litchi is bright red and prickly. Litchi is rich in antioxidants, vitamin B-complex, vitamin C, and flavonoids. The fruit was introduced to India by Thailand in the 18th century. Now, India and China produce 91 percent of litchis globally. Here are some facts about litchi.
Here is what our expert says
Litchi is a sweet and sour summed fruit that is grown across the world. It has been used in traditional medicine for many gastrointestinal diseases.
It is liver protective, reduces fat deposition, anti-inflammatory, has anti-cancer properties, improves sugar levels in diabetics and is cardioprotective anti-atherosclerotic.
A few proteins in litchi can cause severe allergies and anaphylactic shock in the susceptible people.
Litchi primarily comprises water and carbs, mostly sugars, but has a low-fat content. Although loaded with dietary fibers, compared to other fruits litchi has a low fiber count. Litchi contains high amounts of vitamin C and decent amounts of copper and potassium. From boosting your immune system to aiding digestion, this pulpy fruit has numerous health benefits. Litchi also prevents early aging.
Rich in dietary fibers, the fruit helps to regulate bowel movement. The fibers make the passage of bowels through the digestive tract smooth. For the same reason, it can also work wonders for those suffering from constipation and other gut-related problems. Litchi is known to stimulate gastric and digestive juices that eventually help in better absorption of nutrients.
Improves blood circulation and lowers blood pressure
Litchi is rich in nutrients required for blood production--copper, iron, manganese, magnesium, and folate. Thus, with more red blood cells, blood circulation increases and provides better oxygenation of the organs and cells. Litchi also helps in lowering and maintaining blood pressure. Potassium helps to regulate blood pressure by reducing stress on the circulatory system.
Litchis have no side effects till one eats them in moderation with a healthy diet. But the fruit has been linked with brain inflammation in some countries in Southeast Asia. Research has found a compound in litchis that can cause one's blood sugar level to drop and result in low blood sugar or hypoglycemia. Litchi may also cause allergic reactions to some people.
Thai prawn and litchi salad Prepare a well-combined dressing with a coarse paste of green chili, red chili powder, fish sauce, brown sugar, and lemon juice. Now in a large bowl take some peeled and cooked prawns, mint and coriander leaves, de-seeded litchis, and sprouts. Add the dressing and toss everything well. Garnish with crushed roasted peanuts and crispy onions.