5 things to do in Colombo
5 things to do in Colombo
Written by
Varnika Sharma
Feb 10, 2022, 04:13 pm
2 min read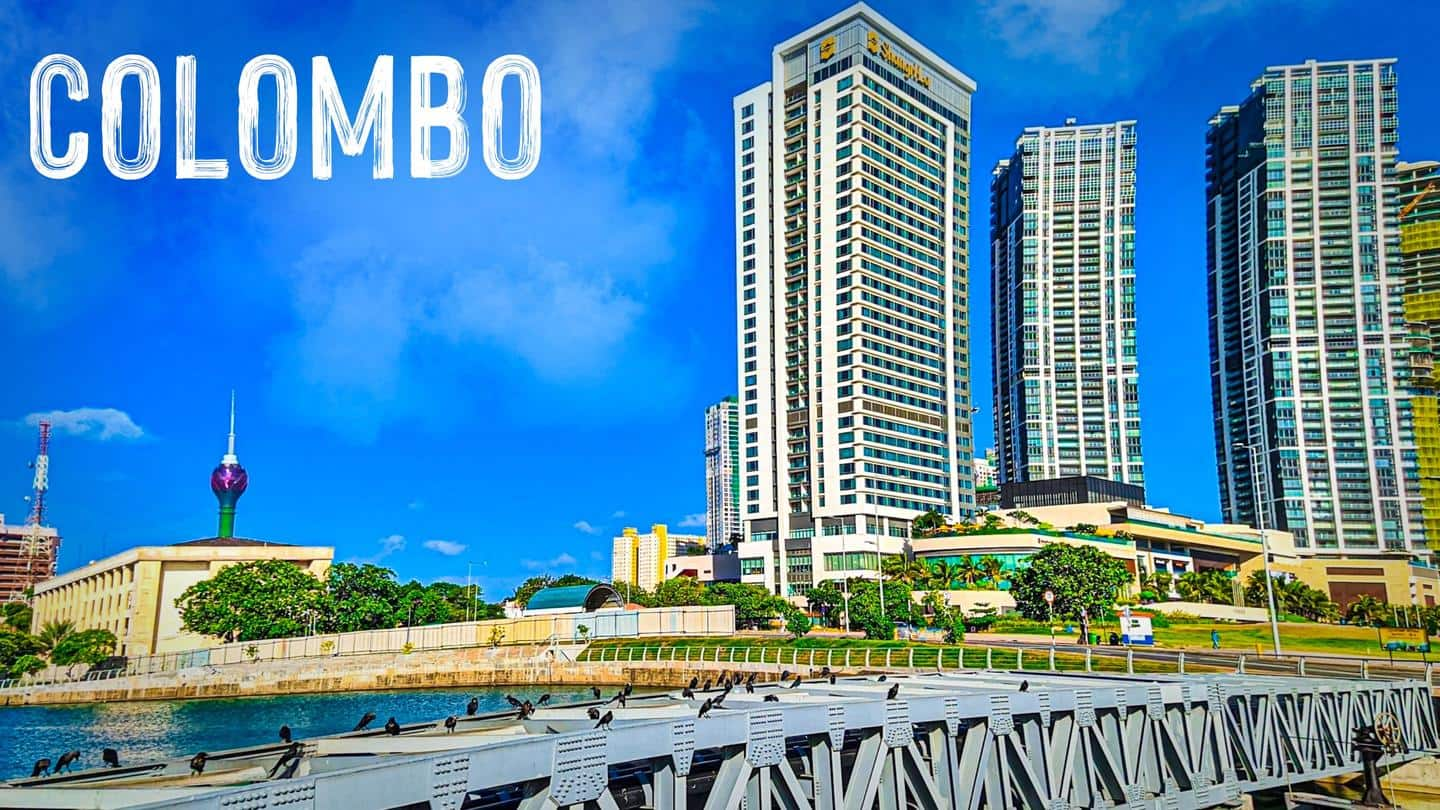 Colombo is the capital and the economic hub of Sri Lanka. This beautiful coastal city attracts tons of tourists every year and offers a host of attractions to them. Colombo is full of colonial-era buildings, Buddhist temples, and several more historic places. If you are planning to spend a few days in Colombo, here are a few things you shouldn't miss out on.
Shop in Pettah and see the Jami Ul-Alfar Mosque
Pettah market is a place where you can find anything. It is not easy to navigate through and you will never be able to cover it entirely in one go. While wandering the streets of Pettah, do not forget to pay a visit to the iconic Jami-Ul-Alfar mosque. Also known as the Red Mosque, the roof of the Jami-Ul-Alfar mosque has a unique structure.
Experience the amazing nightlife in Colombo
The nightlife in Colombo is electric, with amazing nightclubs and casinos. You can dance into the night while enjoying some drinks. Savor Sri Lankan delicacies at restaurants that stay open till late into the night. Try your luck at the adrenaline-charged casino games like rolling the roulette. Several casinos in Colombo also hold live music performances by Sri Lankan artists.
Enjoy a spiritual tour to Gangaramaya Temple
Situated in the center of Colombo, the Gangaramaya Temple is one of the oldest temples in the city. The architecture of this temple is a combination of Sri Lankan, Thai, Chinese, and Indian designs. It is also a learning and cultural institute. The building has a library, museum, residential and educational halls that can keep you occupied for the entire day.
Have fun at the Leisure World Water Park
You cannot leave Colombo without a trip to the Leisure World Water Park. This park can take up your entire day, so make sure to create a day's slot for it in the itinerary. There are boat rides, roller coasters, and water slides here to give everyone a rush of excitement. The park remains open from 9:00 am to 5:00 pm.
Try authentic Sri Lankan delicacies
Trying out local foods is a must in Colombo. Sri Lankan cuisine offers countless dishes, especially seafood. Sour fish curry is an extremely popular delicacy here. Green jackfruit curry and kottu roti are some delectable dishes you shouldn't miss if you are a vegetarian. Hoppers, a special kind of Sri Lankan pancakes, should be on your breakfast menu.