Planning a trip to Bhutan? Note these five things
Planning a trip to Bhutan? Note these five things
Aug 05, 2019, 05:30 pm
3 min read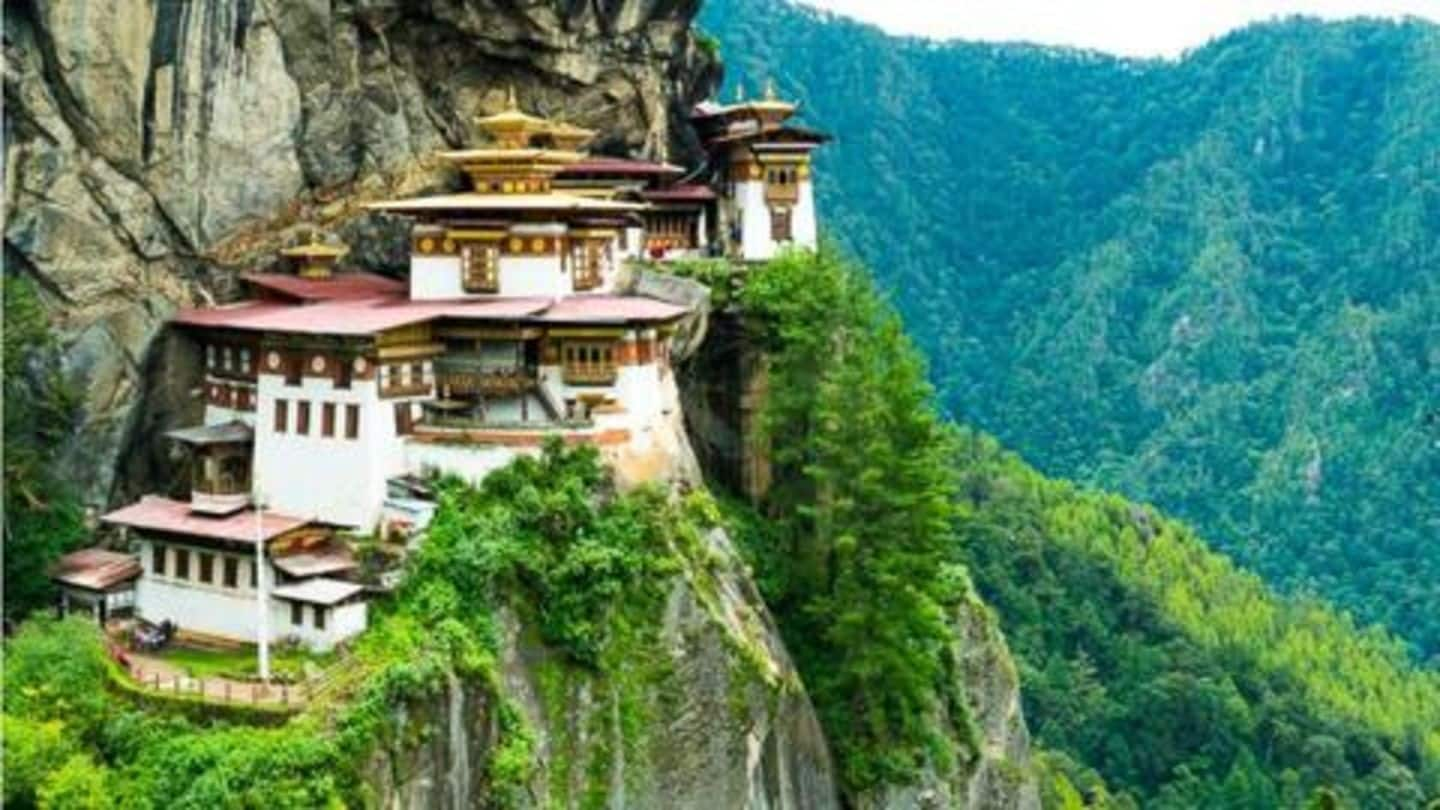 Nestled in the Himalayas, the scenic kingdom of Bhutan is a tiny hub of history, culture, and spellbinding natural beauty. However, the destination is still largely untouched by foreign tourists due to its location, cost, and travel challenges. But if you are courageous enough to tread the road less traveled, here are five things you should know before heading to Bhutan.
You must hire a tour company to get visas approved
Except for Indians, Bangladeshis, and Maldivians, foreign nationals need a visa for Bhutan. Tourists must hire a tour company in order to get their visas to Bhutan approved. Furthermore, you cannot travel between cities without a tour guide. And yes, there are several checkpoints to verify your visa and your travel company's documents. However, you're free to travel within the city on your own.
The food in Bhutan is really spicy, so beware
For Bhutanese, spicy food is the norm. People in Bhutan eat chilli for breakfast, snacks, lunch and dinner, as they believe food is incomplete without some spice. So, if you are into spicy food, you will fall in love with Bhutanese cuisine. But if it's not your cup of tea, you can ask for non-spicy meals, in case you have the luxury of ordering.
Hiking up to 6,000mts possible, mountaineering forbidden in Bhutan
In the 1980s, a Japanese team tried to climb Jomolhari Mountain's 7,300 meters' peak (where they say the mountain goddess lives) from the Bhutanese side, but died in the attempt. In Bhutan, hiking up to 6,000 meters is possible. Anything above that is considered mountaineering, which is forbidden, because the mountains are sacred for the Bhutanese, and thus should not be disturbed.
In Bhutan, summer is monsoon; spring and fall best seasons
It is important to pick the right season while planning your trip to Bhutan. Spring and fall are largely considered the best time to visit the country because the skies are mostly clear and temperature is moderate. Summers, on the other hand, bring heavy rains, and even when it isn't raining, clouds and fog tend to cover the sky and obstruct the amazing views.
Be careful with your smokes, allowed only privately
Production and sale of tobacco is banned in Bhutan, and smoking is prohibited in public places, but allowed privately. Tourists and locals can bring in up to 200 cigarettes. Do consult your travel guide before lighting a cigarette, to avoid any trouble. And just don't think about smuggling tobacco (over the allowed number of cigarettes), as it could get you three years in prison.