5 volcanoes to see in your lifetime
5 volcanoes to see in your lifetime
Written by
Varnika Sharma
Mar 05, 2022, 11:21 am
2 min read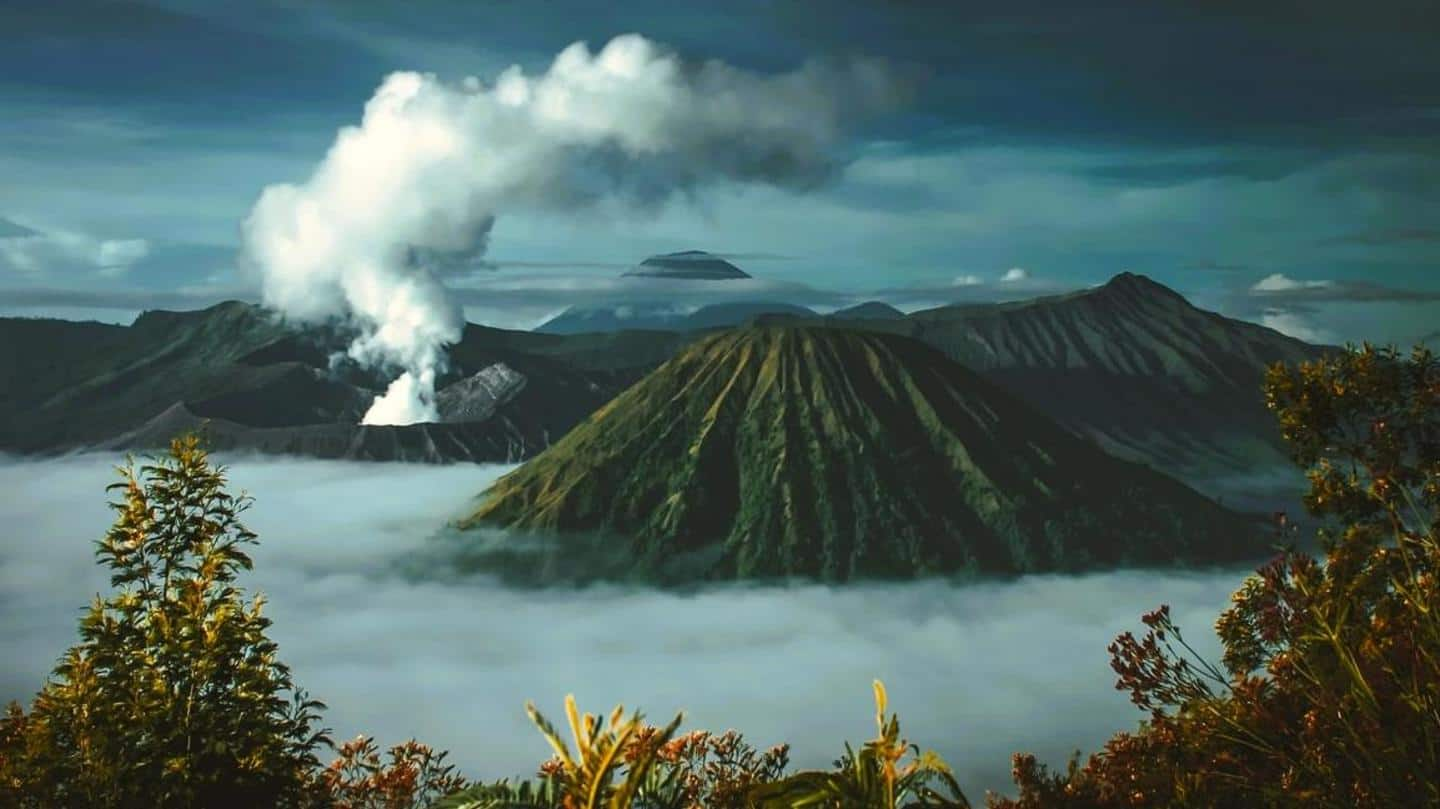 Visiting a volcano can feel terrifying, but they also make for an equally adventurous trip. Several volcanoes across the world are popular tourist sites. They have well-established roads and organizers make all arrangements to ensure a safe trip. If all this sounds exciting to you, then it's time you plan a trip to one of them. Here are five volcanoes you can visit.
Mayon Volcano, Albay, Philippines
Standing at a height of 8,081 feet, the Mayon Volcano is the most active volcano in the Philippines. It is a picture-perfect volcano with a nice symmetry that is normally associated with a volcano. Although, it erupts a lot. So, make sure you check its status before planning a trip. But you can always admire its beauty from a distance.
Eyjafjallajökull, Iceland
The Eyjafjallajökull is frozen on the top, even though its last eruption was in 2010. You can take a jeep tour with a professional guide right up to the summit. June to August is the ideal time to visit to avoid the cold. September and October are when you might also be able to see the aurora borealis over the summit of Eyjafjallajökull.
Mount Fuji in Tokyo stands at a height of 12,389 feet and is the highest peak in Japan. The volcano last erupted around 300 years ago. It is comparatively easy to reach the peak of Mount Fuji and the best time to visit here is between July and August. Most of the tourists prefer a full-day trek for the best experience.
Mount Kilimanjaro, Kilimanjaro National Park, Tanzania
Mount Kilimanjaro is a dormant volcano in Tanzania and last erupted between 150,000 to 200,000 years ago. It is a large volcano and is made up of three cones: Kibo, Mawenzi, and Shira. It is also the most picturesque volcano worldwide. The best time to visit is during the dry season, which is from July to October.
Mount Teide, Tenerife, Canary Islands, Spain
Mount Teide is the fourth-tallest volcano in the world and the highest peak in Spain. The volcano last erupted in 1909. In 2007, this volcano was also declared as a UNESCO World Heritage Site. You can visit it from the end of February to the end of May or October and November. Wear plenty of sunscreen as the area is high in solar radiation.