Shivaji Memorial in Arabian Sea: IIT-Bombay to study lowest project-bid
Shivaji Memorial in Arabian Sea: IIT-Bombay to study lowest project-bid
Sep 21, 2017, 07:56 pm
1 min read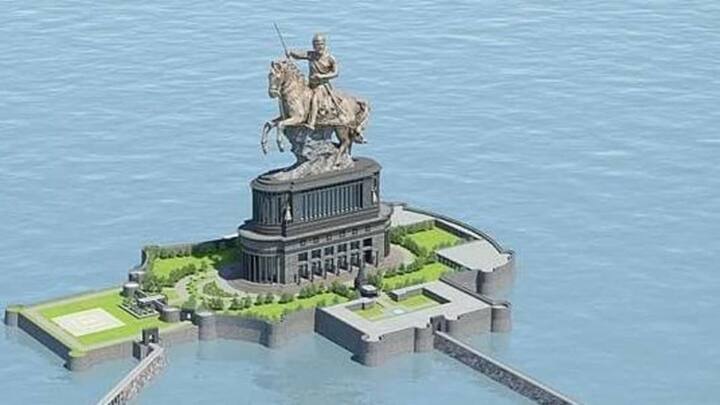 Maharashtra Government approached the Indian Institute of Technology-Bombay for a third-party audit of the lowest bid of Rs. 3,826cr from L&T for Phase-I of Shivaji Memorial project in the Arabian Sea. A Public Works Department official said IIT-B would "proof check" L&T's bid. Adding the construction is expected to begin in October, the official said they would commission the first phase by 2017-end.
Senior PWD official's statement
The PWD official stated: "This (third-party audit) is part of the procedure. The report is expected to be submitted this month after which the bid may be placed before the high-power committee headed by Chief Minister Devendra Fadnavis for approval."
Bids received by PWD for Shivaji Memorial Project
For the first phase of constructing the memorial and statue of Chhatrapati Shivaji, PWD received bids from three infrastructure giants: L&T, Afcons, and Reliance Infrastructure. Though the Maharashtra Government had estimated the initial phase would cost Rs. 2,300cr, L&T and Afcons had quoted Rs. 3,826cr and Rs. 4,779, respectively. However, Reliance Infrastructure had reportedly lost in the technical evaluation round.