RTI reveals Mumbai reports fire incidents almost every day
RTI reveals Mumbai reports fire incidents almost every day
Written by
Pallabi C Samal
Sep 06, 2018, 01:13 pm
2 min read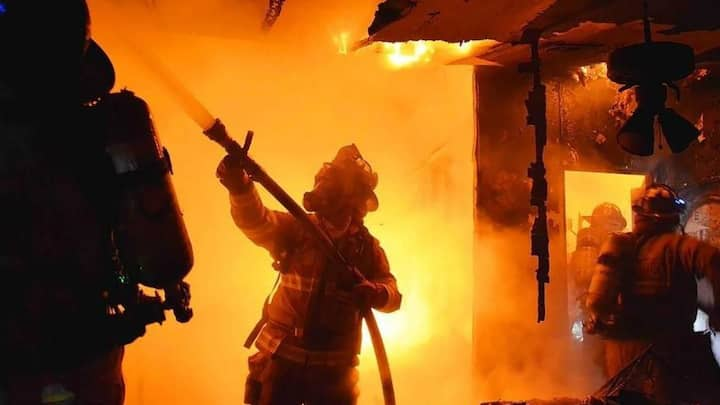 A fortnight after a high-rise in Parel caught fire, leading to two casualties, an RTI query has revealed that Mumbai has witnessed a stunning 48,434 fire incidents in the past decade, which means there is an inferno almost every other day. Of this, 1,568 incidents were reported from the city's high-rise buildings, 50% of which occurred in areas like Bandra, Khar, Santacruz and Andheri.
Under fire: 325 high-rise in posh areas, 289 in suburbs
Fire hasn't just limited itself to the aforementioned areas. It has spread to posh places like Fort, Colaba and Marine Drive, Girgaum and Byculla, in 325 high-rise buildings. Likewise, in Goregaon, Jogeshwari, Borivali and Malad, 289 such buildings have reported fire incidents. Activist Shakeel Ahmed Shaikh, who had filed the RTI, questioned city's vertical development and also if fire brigade is equipped sufficiently.
"Are we compromising on safety due to lack of space"
He pointed out that the maximum height till which fire brigade's ladder can reach is 90m (30 floors), but there are many buildings which cross that height. Like, an under-construction building that's coming up in Lower Parel is about 320m. So "are we compromising on safety due to lack of space," asked Ahmed, adding, if BMC cannot guarantee safety, it shouldn't give permission either.
It's mandatory for high-rise to have fire safety equipment
However, chief fire officer PS Rahangdale said during a fire fight, the height of the building and that of the ladder have no correlation. "Fire-fighting happens internally, so, we insist on internal fire-fighting systems (which is mandatory under the Development Control Regulations) for which we carry out random inspections and prosecute those who do not have such a system in place," he informed.
"Nowhere in the world fire-fighting services have ladders for high-rises"
Another official seconded him, saying, nowhere in the world "does fire-fighting service have ladders reaching the top-most floors of their tallest buildings." So it's compulsory for the "high-rise buildings to have both active (fire extinguishers, sprinklers and fire alarm systems) and passive fire-fighting systems (fire resistant walls and floors and easy exit ways)." "Mumbai fire brigade is equipped as per international standards," he concluded.