This year, Maharashtra has 13,000 fewer engineering seats
This year, Maharashtra has 13,000 fewer engineering seats
May 16, 2017, 01:18 pm
2 min read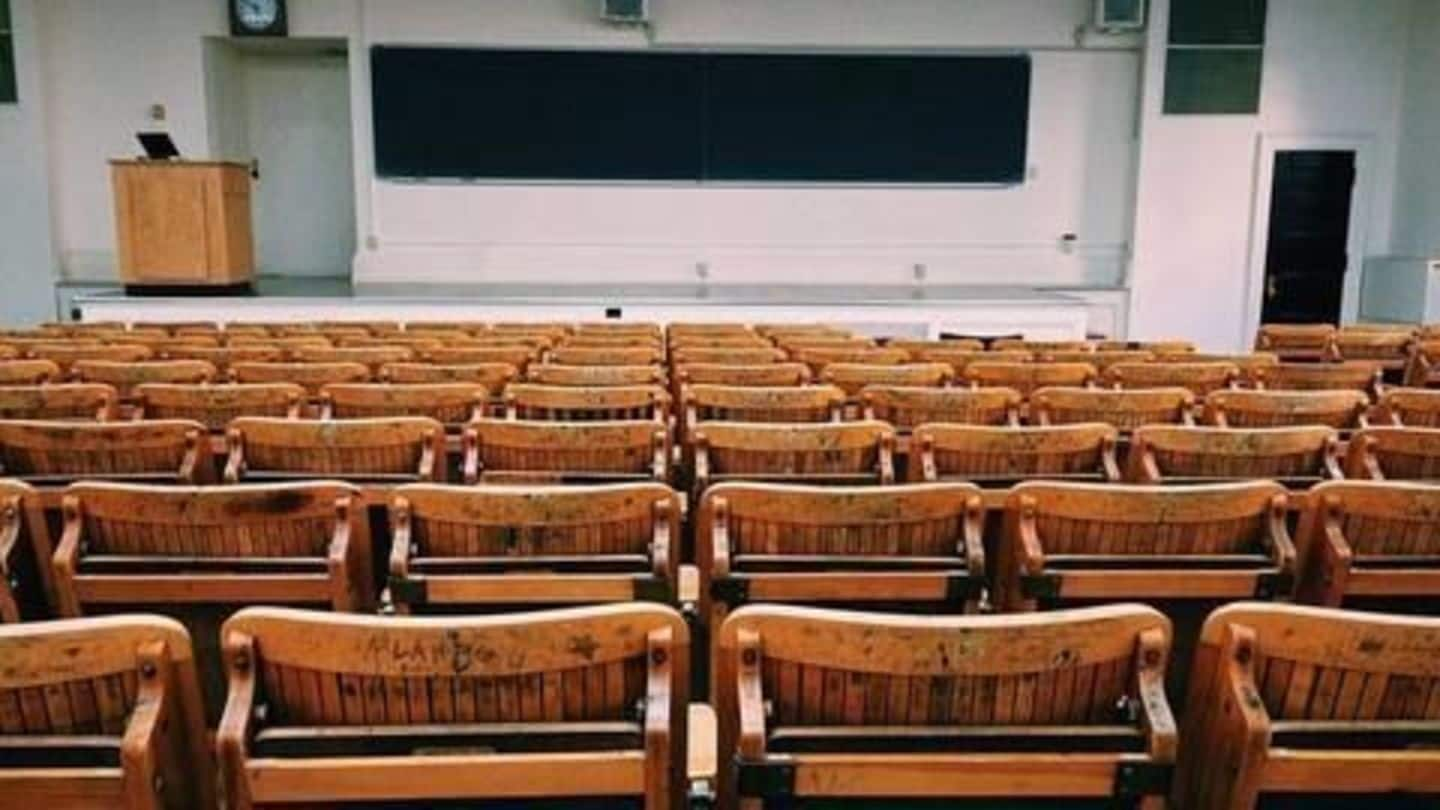 According to the data released by the Directorate of Technical Education (DTE), the number of engineering seats in Maharashtra has dipped from 1.43 lakh to 1.30 lakh for the upcoming academic year 2017-2018. The Common Entrance Test (CET) for engineering and pharmacy aspirants this year was conducted on 11th May; results for the same will be out soon. Tap in for more from Mumbai!
Second swine flu death recorded in Mumbai
A 72-year-old resident of Kurla became the second person from Mumbai to die of swine flu this year. According to municipal health officers, six cases of swine flu have been reported from Mumbai. The Kurla resident was rushed to the hospital at 3 am, but passed away six hours after receiving treatment. On 28th April, an 18-month-old boy had died of swine flu.
BMC destroys 1.2 lakh kg contaminated ice at Mumbai's road-stalls
After discovering that 70% of ice samples gathered from street stalls from 24 wards were contaminated with the E-coli bacteria, the Brihanmumbai Municipal Corporation has destroyed 1.2 lakh kg contaminated ice in the last few days. The largest quantity of contaminated ice was found in the east ward including areas like Deonar, Mankhurd, Govandi and Trombay. 18,500 kg contaminated ice was destroyed here.
Ratnagiri has 100% Aadhaar coverage
According to latest data, the Ratnagiri district has achieved the maximum Aadhaar coverage in the state of Maharashtra, with 100% enrolment. It has surpassed metros like Mumbai, with 94% enrolment, Thane with 92% enrolment and Pune with 91% enrolment. Maharashtra's overall Aadhaar coverage stands at 94.5% After Ratnagiri, North Maharashtra's Dhule stands at 99%, followed by Wardha and Vidarbha at 98% enrolment rate.
Abortion in Mumbai down by 4% first time in decade
The number of abortions in 2016-2017 fell down for the first time this decade. Released in response to an RTI query, data reveals that 33,526 abortions were carried out in Mumbai in 2016-17, compared to the 34,790 abortions carried out in 2015-16, disclosing a 4% decline. Before this, the medical termination of pregnancies almost always showed an upward trend, increasing by 10-13% annually.
Utility firms won't be allowed to dig roads post Friday
The Brihanmumbai Municipal Corporation (BMC) has told utility firms that they would be allowed to dig up roads only till 19th May (Friday). Due to the shortage of raw materials, deadline for pre-monsoon work has been extended till 31st May. All utility companies have been directed to finish off laying down cables for various purposes by 31st May.