Maharashtra's Konkan route to get 21 new railway stations
Maharashtra's Konkan route to get 21 new railway stations
Jun 08, 2017, 08:33 pm
3 min read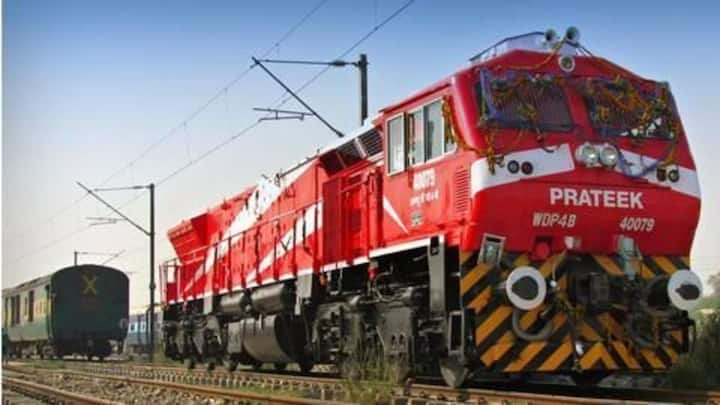 With the purpose of expansion and modernization, 21 new railways stations will be added on the Konkan route in Maharashtra. The Konkan Railway Corporation Ltd will also double 147 km of the stretch of the track. The project, to be built at Rs. 3,000 crore, will take the total number of stations on the route to 87. Tap in for more news from Mumbai.
FIR filed against woman's in-laws for prenatal testing in Mumbai
A woman filed an FIR with Nagapada police accusing her in-laws and husband of forcing her to undergo sex determination test and torturing her which led to the death of her unborn girl child. She has also accused them of harassing her for dowry. The police have registered a case against them. The accused family has moved court seeking anticipatory bill.
Mumbai's crime branch seizes Rs. 10crore cheques by charitable trust
While probing cash-for-transfer racket, Mumbai's crime branch seized 2 cheques each for Rs. 5crore issued by charitable trust. According to investigators, the trust had an account with a national bank, but fake address was provided. The racket was busted after crime branch was alerted by the complainant, Namdeo Chavan. The accused had called Chavan to Vile Parle hotel from where the cheques were recovered.
Filmmaker Bhandarkar murder plot: Bombay HC suspends convict's jail sentence
The Bombay High Court suspended three year jail sentence of actor Preeti Jain who was convicted for conspiring to kill filmmaker Madhur Bhandarkar. Jain was arrested in 2005 for conspiring to kill Bhandarkar. In July 2004, Jain had filed a complaint against him accusing him of raping her from 1999 to 2004 under the pretext of letting her act in his films.
SSC student wins legal battle against Maharashtra authorities for '1-mark'
The Maharashtra State Board of Secondary and Higher Secondary Education lost a year long legal battle to an SSC student for a single mark. Her score has become 95.4% from 95.2% after re-evaluation. The student moved court after her answer to question on 'measures to avoid noise pollution in the classroom' was marked wrong by the board. She is now preparing for NEET exam.
New noise reduction policy to be issued in Maharashtra
With the purpose of bringing traffic and construction noise under control, Maharashtra's pollution control board will be releasing a new policy by August. Widespread noise mapping is being studied across Mumbai and other districts by the board. According to World Health Organization (WHO), human ear accepts noise levels up to the limit of 70 dB and continuous exposure to higher dB can impair hearing.
Fight over hospital plot between Shiv Sena, BJP in Mumbai
Shiv Sena led civic body's proposal to return 8,209 sq m hospital plot to a builder has stirred up controversy, with BJP claiming a nexus between the builder and Sena. According to the proposal, the BMC has to give the plot in exchange for an amenity space of 18,765 square metres from the builder. The BJP wants the tabled proposal to be withdrawn.