Mayawati alleges rigged EVMs in UP
Mayawati alleges rigged EVMs in UP
Written by
Shikha Chaudhry
Mar 11, 2017, 02:19 pm
2 min read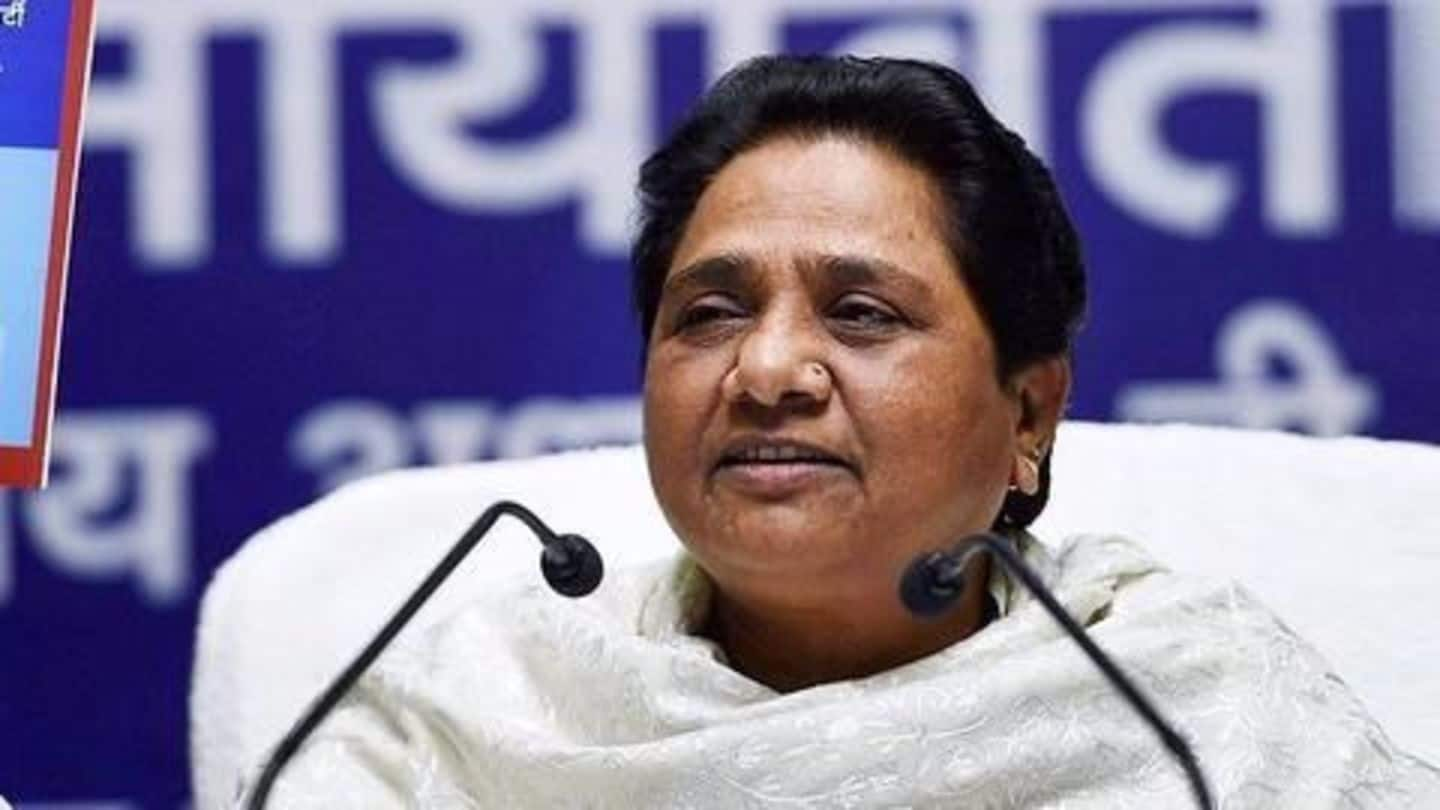 BJP became the first party in Uttar Pradesh to cross the 300 mark in almost four decades. However, Bahujan Samaj Party leader Mayawati asked how votes from Muslim-dominated areas had gone to the BJP. "Either the EVMs didn't accept votes other than BJP, or votes of other parties have gone to BJP in EVMs," she said. Read on to find out how others reacted.
No leader who can take on Modi: Omar Abdullah
Amid BJP's rapidly gaining lead in Uttarakhand and UP, former J&K chief and National Conference leader Omar Abdullah, previously with Congress, tweeted, "How the hell did almost all the experts/analysts miss this wave in UP?" "There is no leader today who can take on Modi in 2019. At this rate we might as well forget 2019 & start planning/hoping for 2024," he added.
Way paved for Ram Mandir with BJP's UP win?
"On March 21st I will go before SC and ask for early day to day hearing of the Ram Mandir case. I expect now UP govt will not oppose me," tweeted Subramanian Swamy. MP Rajeev Chandrasekhar tweeted, "Rejecting n Throwing out Cong, SP n BSP is BEST thing that has hppnd in decades to #India 's largst n most importnt state (sic)."
BJP workers celebrate with "Modichoor ke laddoo", saffron colour
BJP activists celebrated its massive victory at the party's Delhi headquarters with chants of "Har har Modi" and "Modichoor ke laddoo". Meanwhile, their UP counterparts celebrated Holi ahead of time with saffron colour.
Congress stands by Rahul Gandhi
Journalist Prannoy Roy asked Congress spokesperson Sandeep Dikshit, "Would you step down now if you were Rahul Gandhi?" Dikshit, after a substantial pause, said: "I am not Rahul Gandhi." Spokesperson Abhishek Manu Singhvi, however, defended the Gandhi scion. "Don't single out Rahul Gandhi for party's loss." "We respect the mandate, but development has lost and votebank politics has won," said spokesperson Rajeev Shukla.
AAP's unmemorable debuts in Punjab and Goa
AAP, which forayed into Punjab and Goa, won 11 seats in the former, and couldn't even open their account in the latter. "Quoting @dhume at 8am today ' The only AAP wave is in the minds of AAP members& newsroom journalists," tweeted Priyanka Chaturvedi of Congress. Congress' Amarinder Singh said, "Arvind Kejriwal is like a summer storm which came and has gone."