Elections 2019: All candidates endorsed by Swara Bhasker are losing
Elections 2019: All candidates endorsed by Swara Bhasker are losing
Written by
NewsBytes Desk
May 23, 2019, 05:05 pm
3 min read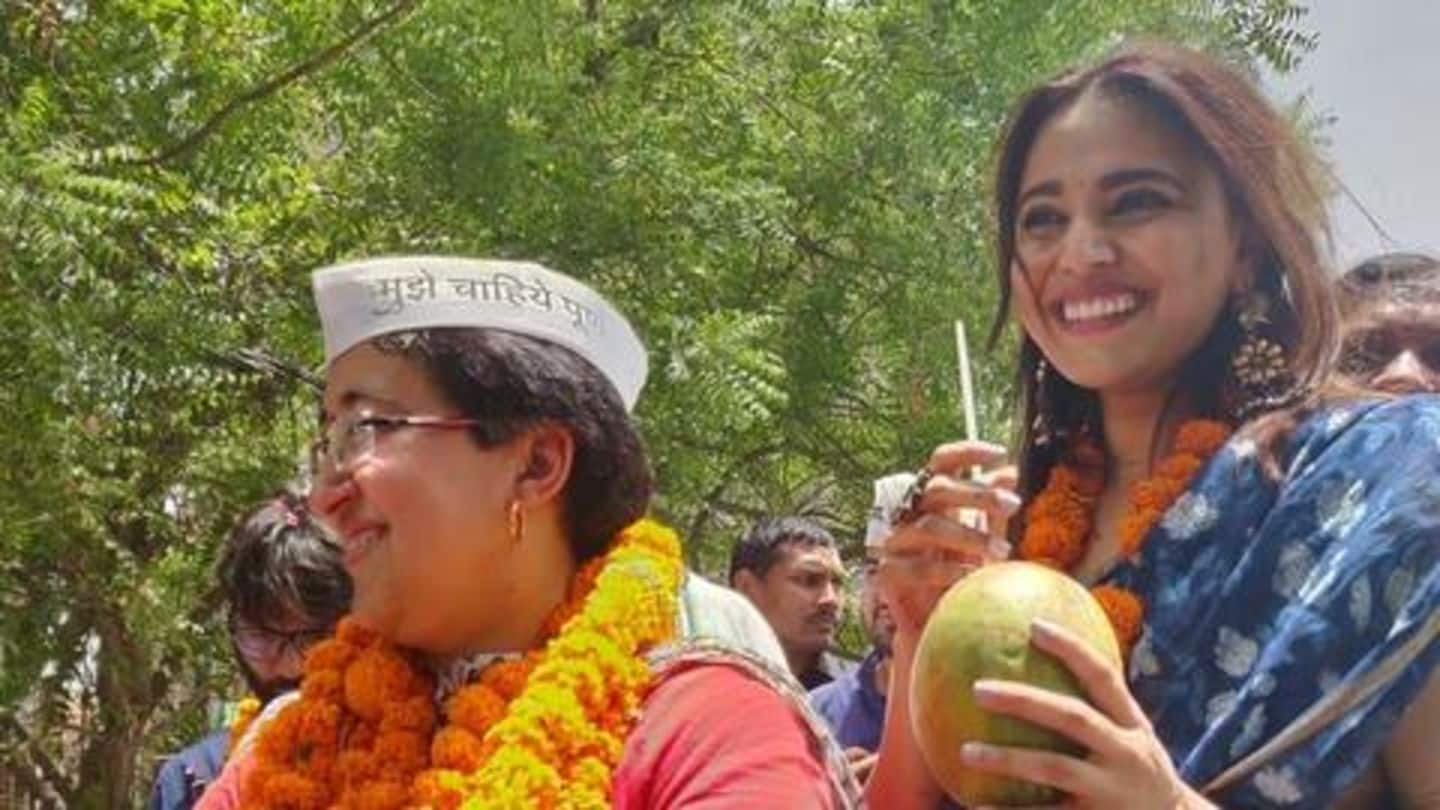 Bollywood actor Swara Bhasker is known for never shying away from voicing her political opinions on Twitter. However, as much as Bhasker might be able to stand up to Prime Minister Narendra Modi on social media, in real life, the self-proclaimed Right-wing baiter evidently does not bear much political influence. All candidates she campaigned for are losing from the constituencies they were contesting from.
These are the Lok Sabha candidates Bhasker campaigned for
Bhasker endorsed Congress' Digvijaya Singh from Bhopal; Communist Party of India's Kanhaiya Kumar from Begusarai; Communist Party of India (Marxist)'s Amra Ram from Sikar; Aam Aadmi Party's Atishi Marlena from East Delhi, Raghav Chadha from South Delhi and Dilip Pandey from North East Delhi.
Singh losing against Sadhvi Pragya; Kumar against Giriraj Singh
However, despite Bhasker's efforts, all six candidates are currently trailing in their respective constituencies. Singh is trailing BJP's Pragya Thakur, who's in the lead by over a lakh votes. Separately, Kumar had gained much attention with endorsements from Bhasker, Shabana Azmi and Javed Akhtar. However, the former Jawaharlal Nehru University Student Union (JNUSU) President, too, is trailing BJP's Giriraj Singh by 1.5 lakh votes.
Atishi third from East Delhi; Amra Ram gains 1.8% votes
AAP's star candidate Atishi Marlena is currently placed third in East Delhi with BJP's Gautam Gambhir in the lead by over 2 lakh votes. Even Congress' Amrinder Singh Lovely is ahead of Marlena. Meanwhile, CPI(M)'s Amra Ram gained a meager 1.8% of the votes from Sikar constituency. BJP's Sumedhanand Saraswati is currently leading by over 2 lakh votes with Congress' Subhash Maharia running second.
AAP's Raghav Chadha, Dilip K Pandey also losing
Bhasker also campaigned for AAP's Raghav Chadha and Dilip K Pandey. While Chadha is losing to BJP's Ramesh Bidhuri by about 50,000 votes in the South Delhi constituency, Pandey is running third behind BJP's Manoj Tiwari and Congress' Sheila Dikshit in North East Delhi.
BJP has clear majority; will form government
As per the latest trends available, BJP has a clear majority, leading in 295 Lok Sabha seats, including three wins. Meanwhile, the Congress party is leading in 53 constituencies, YSRCP in 25, AITC in 22, DMK in 22, JD(U) in 15, BJD in 14, and BSP in 13. BJP is on its way to win the 2019 Lok Sabha elections and form the government.
2019 elections record highest voter turnout; Assam tops list
The 2019 elections, which were conducted in seven phases over a period of six weeks, recorded the highest voter turnout ever. The Election Commission announced on Wednesday that the final voter turnout stands at 67.11% with the state of Assam leading at 81.51%.