Karnataka: Upset with Congress MLAs' criticism, Kumaraswamy threatens to quit
Karnataka: Upset with Congress MLAs' criticism, Kumaraswamy threatens to quit
Written by
Shiladitya Ray
Jan 28, 2019, 04:35 pm
3 min read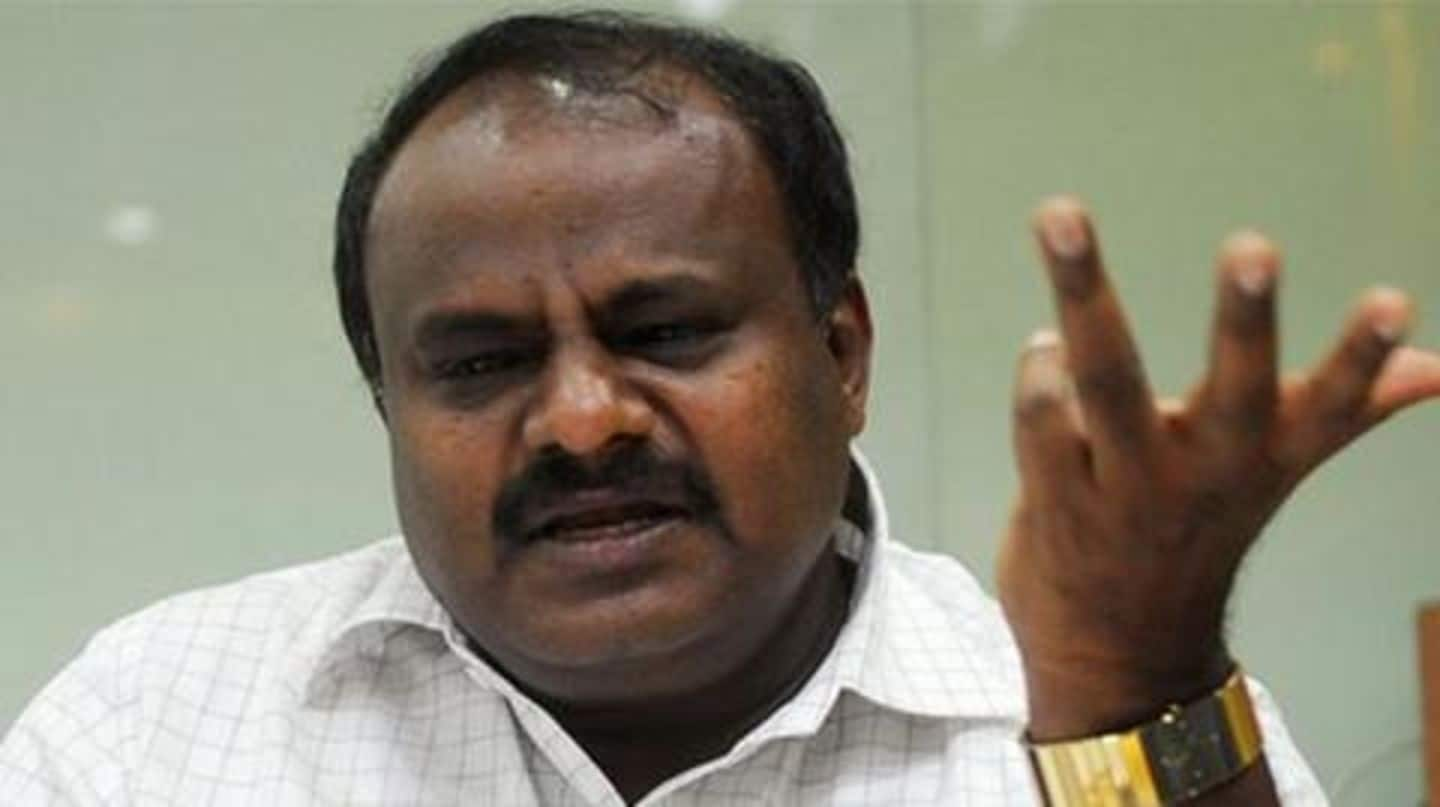 On Monday, Karnataka Chief Minister H D Kumaraswamy threatened to step down after some Congress MLAs criticized him over governance in the state. However, former Chief Minister and Congress leader Siddaramaiah has assured that all is well in the JD(S)-Congress coalition government, and that the MLAs in question will be brought under control. Here are the details.
The comments that irked Kumaraswamy
The episode has its origins in a public event which took place on Sunday. At the event, two Congress MLAs loyal to former CM Siddaramaiah hailed the Congress leader, and criticized Kumaraswamy. One MLA, ST Somashekar, said that "real development" would have taken place in Karnataka if Siddaramaiah had been CM, while the other MLA, C Puttarangashetty, pledged his loyalty to Siddaramaiah.
Kumaraswamy reacted by threatening to step down
Visibly agitated by the public criticism from his own alliance members, Kumaraswamy, on Monday, said that the two MLAs had crossed a line, and if such behavior continued, he was ready to step down. He added that it was the Congress' responsibility to keep its legislators in line. Siddaramaiah, however, played down the entire episode, and said everything was fine.
Kumaraswamy's exact words
"It is their problem. Congress leaders have to watch all these issues. I'm not the concerned person for it. They are crossing the alliance's lines...If they want to continue with it, I am ready to step down," Kumaraswamy said.
What senior Congress leaders had to say
The former CM, who now heads a coalition coordination committee, said on Monday that the media was at fault for blowing the issue out of proportion. Siddaramaiah added that he would personally speak to Kumaraswamy about the incident. Meanwhile, Karnataka Congress chief Dinesh Gundu Rao dismissed the criticism levelled at Kumaraswamy, and said that development had indeed taken place under the JD(S)-Congress alliance.
The MLAs will have to answer for their comments
"Development is taking place. Kumaraswamy is our chief minister. What Somashekar said is not acceptable. He will have to explain or face action," said Gundu Rao.
The incident comes amid fears of another 'Operation Lotus'
The incident comes at a time when both the Karnataka Congress and the JD(S) have expressed fears about their legislators jumping ship and joining the BJP. Kumaraswamy has alleged that the BJP is trying to lure legislators from the JD(S)-Congress alliance through expensive gifts. "Operation Lotus is still on by the BJP," the CM told media on Friday.