Statements like "Goli Maaro" shouldn't have been made: Amit Shah
Statements like "Goli Maaro" shouldn't have been made: Amit Shah
Feb 13, 2020, 09:20 pm
3 min read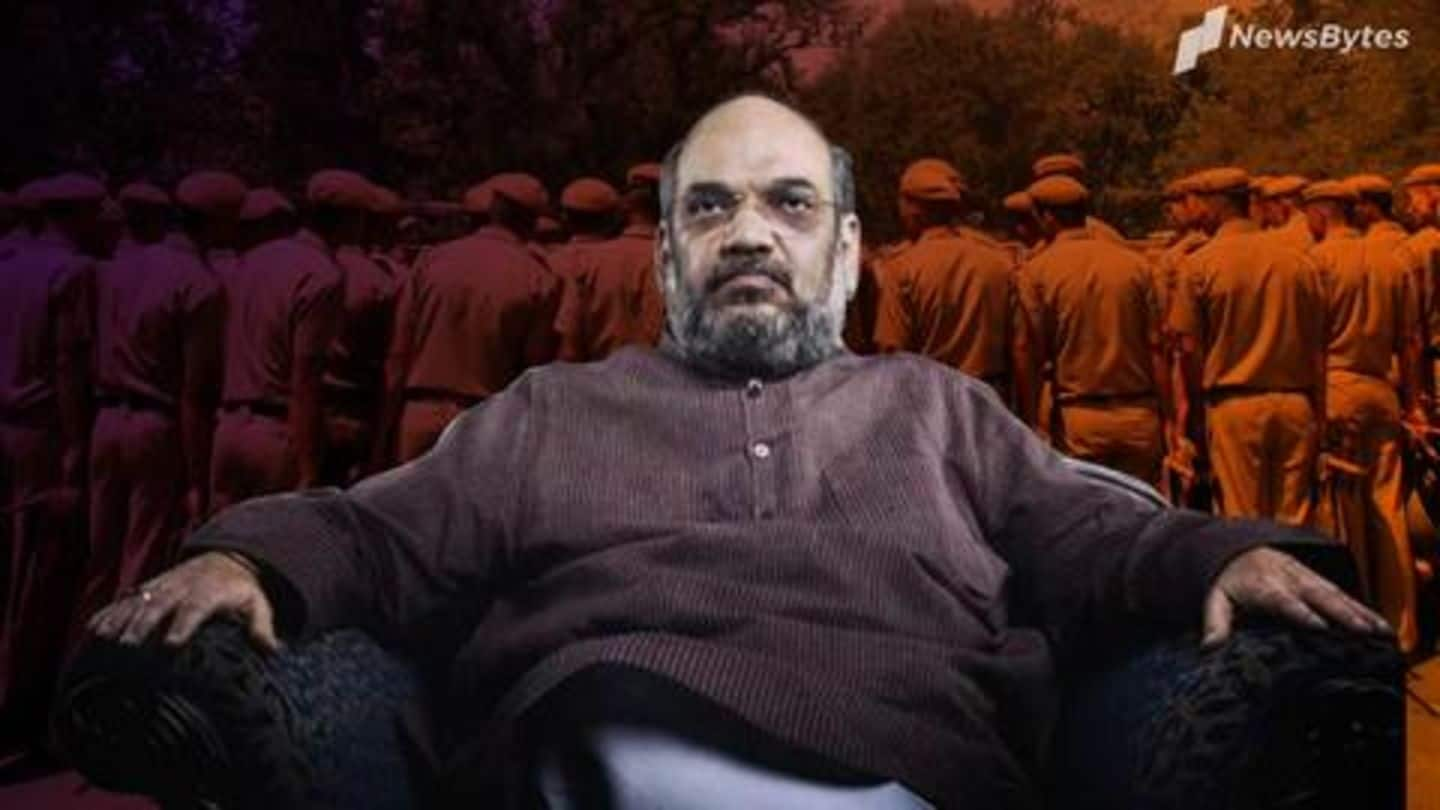 Former BJP President and the number 2 in government, Amit Shah, has analyzed the poll debacle and blamed provocative statements by the leaders of his party for the same. For the first time since Delhi poll results were announced on Tuesday, Shah gave his two cents on the matter. He made the remarks at Times Now Summit 2020. Here's more on what he said.
BJP's hope of winning was stopped by Kejri-wall
BJP failed to break its Delhi jinx and won only eight out 70 seats, whereas Aam Aadmi Party (AAP), led by Arvind Kejriwal, bagged 62 seats. Congress, the party that governed Delhi for a straight 15 years, failed to open its account just like five years ago. The election was largely pegged as a battle between Shah and Kejriwal, considering both of them campaigned rigorously.
BJP leaders left no stone unturned in garnering controversies
BJP's campaign, however, was shrouded in controversies as politicians made condemnable statements. Union Minister Anurag Thakur egged on a crowd to say the second part of the slogan — Desh ke gaddaron ko, goli maaron s***on ko, which got him banned from campaigning for some time. Similarly, parliamentarian Parvesh Verma claimed protesters of Shaheen Bagh would rape sisters and daughters of Delhi.
'Statements like Indo-Pak match, goli maaro should have been avoided'
Attempting to decode BJP's loss, Shah said, "No one has said bahu betiyon ka balatkar karenge (wives and daughters will be raped). But the rest -- goli maaro, Indo-Pak match -- those also should not have made. The party distanced itself immediately." To note, Kapil Mishra from BJP had likened February 8 elections to a match between India and Pakistan.
Voters didn't write why they didn't vote for BJP: Shah
"All kinds of workers there who may say something but the public knows how the party is. But this is not the outlook of the party. Maybe we have also suffered because of this. We don't know exactly as voters could not write why they didn't vote," Shah added.
Shah said his assessment was incorrect this time
Shah also accepted that his "assessment" about BJP winning was turned wrong. Before elections, the senior politician claimed his party would win more than 45 seats and easily form government in Delhi. "I firmly believed our party would have won with the majority. I don't mind accepting it... Most times I have been correct, this time I wasn't," he went on.
On CAA protest, Shah said he is ready for discussions
Shah also touched the topic of protests against the Citizenship Amendment Act (CAA). He said, "Everyone has a right to protest peacefully. Anyone who wants to discuss issues related to CAA with me can seek time from my office; will allot time within three days." It was Shah who ensured the Bill gets cleared in the Parliament; he also claimed the government would not revoke the law.