Amit Shah to discuss Citizenship Act with Meghalaya; hints changes
Amit Shah to discuss Citizenship Act with Meghalaya; hints changes
Dec 15, 2019, 11:29 am
3 min read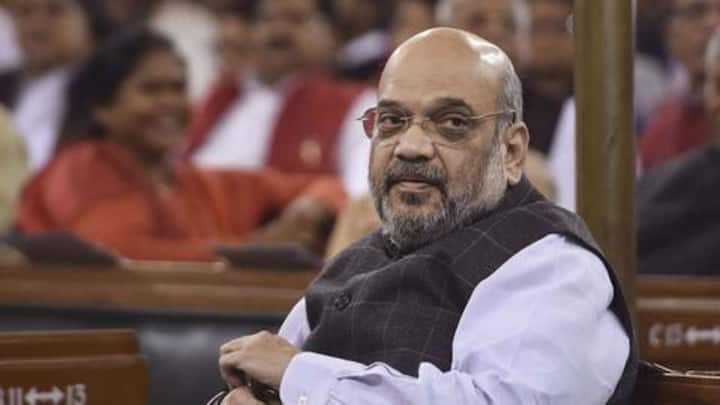 After the Citizenship (Amendment) Act stirred havoc in the Northeast, Home Minister Amit Shah has hinted that some changes to the legislation may be in order. Speaking at an election rally in Jharkhand's Giridih on Saturday, Shah said he has scheduled a meeting with Meghalaya Chief Minister Conrad Sangma to discuss issues about the legislation. Here's more on what he said.
Will hold constructive discussions with Sangma: Shah
Shah said he met the Meghalaya CM along with other state ministers on Friday and was apprised of issues they faced. He said, "When they insisted some changes need to be made to the law, I asked them to meet me after Christmas. I have assured them we will hold constructive discussions on the matter and come up with solutions to Meghalaya's problems."
Protests rocked Northeast, particularly Assam, in past week
In Assam, at least six people have reportedly died in violent anti-CAA protests as the police opened fire at protestors. 85 people were arrested till Saturday. Earlier, curfew was imposed in the state, which was relaxed on Sunday from 7 am-4 pm in Guwahati, parts of Dibrugarh district, among some other regions. Internet services, however, remains suspended till December 16.
Calls for mass hunger strike across Assam on Monday
The Asom Jatiyatabadi Yuba Chatra Parishad (AJYCP) has called a state-wide hunger strike from 6 am on Monday. In parts of Meghalaya, curfew was relaxed on Saturday for nine hours. Meghalaya has been seeking to bring the state under the Inner Line Permit regime which is exempt from CAA. AJYCP has also made demands to bring Assam under the ambit of ILP.
What does the Citizenship Act say?
The Citizenship (Amendment) Act seeks to accord Indian citizenship to Hindu, Sikh, Buddhist, Jain, Parsi and Christian immigrants from Afghanistan, Bangladesh and Pakistan, provided they arrived in India on or before December 31, 2014. However, regions under Inner Line Permit (ILP)—Arunachal Pradesh, Mizoram, Nagaland, and Manipur—and Sixth Schedule to the Constitution—most of Meghalaya and only parts of Assam and Tripura—are exempt.
Why is the Northeast protesting?
The Northeast has complained of illegal Bangladeshi immigrants settling in the region for decades, affecting the demographic. The region fears an increased influx of more illegal immigrants would have a catastrophic impact on their culture.
Culture, traditions will be protected: Modi
While addressing Assam protests, Shah and Prime Minister Narendra Modi had both assured the culture and traditions of the Northeast will be protected. Assam Chief Minister Sarbananda Sonowal claimed disruptive elements have been spreading "fake news" on CAA. He said a "very negligible" number of people will benefit from CAA, implying the immigrant influx will not take a toll on the demographic.