With 293 AYES, Citizenship (Amendment) Bill introduced in Lok Sabha
With 293 AYES, Citizenship (Amendment) Bill introduced in Lok Sabha
Dec 09, 2019, 01:55 pm
3 min read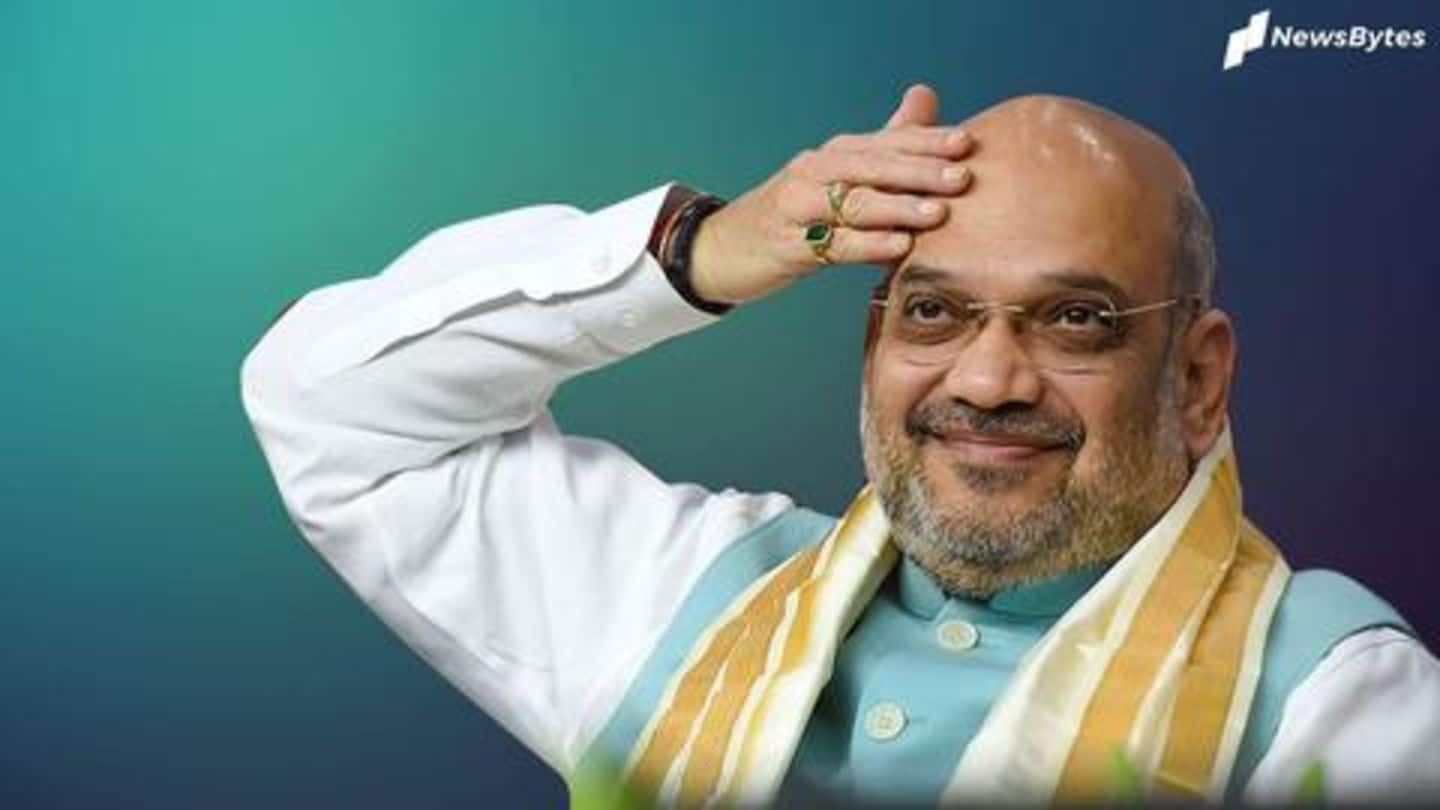 The controversial Citizenship (Amendment) Bill was introduced in Lok Sabha on Monday, which means it will now be discussed. The Bill was tabled by Union Home Minister Amit Shah amid protest by the opposition. The introduction of the Bill got 293 AYES and 82 NOES. While tabling the Bill, Shah said he would answer all the questions and urged opposition to not walk out.
So, what exactly is the Citizenship (Amendment) Bill?
The Bill seeks to give Indian citizenship to persecuted Hindus, Sikhs, Buddhists, Jains, Parsis and Christians of Pakistan, Bangladesh, and Afghanistan. The exclusion of Muslims has led to many people calling it bigoted, but the Centre, led by BJP, defended its decision saying such legislation is required to help the oppressed ones. Meanwhile, Northeast residents are worried the Bill would change the area's demography.
Replying to Congress, Shah said minorities aren't being targeted
In the Parliament today, Congress' Adhir Ranjan Chowdhury said the Bill was "nothing but targeted legislation over minority people of our country". In his subsequent reply, Shah dismissed the claim. "This Bill is not even .001% against minorities in the country," he said and asked to hold discussions.
In Lok Sabha, MPs opposed the Bill, called it "unconstitutional"
Since most parties have decided to oppose the controversial Bill, it is expected that discussions will go on till late evening. Keeping his party's stand before the House, NK Premachandran of the Revolutionary Socialist Party, said the Bill "violates the basic structural features of the constitution envisioned in the preamble". And Trinamool's Saugata Roy called the Bill divisive and unconstitutional.
This is not what our founding fathers imagined: Roy
Meanwhile, Owaisi urged Speaker to "save the country"
Similarly, Congress' Shashi Tharoor said, "The nationalistic movement did not divide the country on geographical grounds or ideological grounds but along the religious lines. We do not have the competence to even discuss the bill and should not be introduced." Meanwhile, All India Majlis-e-Ittehadul Muslimeen chief Asaduddin Owaisi pleaded Lok Sabha Speaker Om Birla to save the country from such laws.
When Owaisi used offensive words, Speaker issued a warning
In his address, Owaisi urged Birla to also "save" Shah by saying, "Save Home Minister also otherwise like in Nuremberg race laws and Israel's citizenship act, Home Minister's name will be featured with Hitler and David Ben-Gurion." Taking strong offense at this, Birla advised Owaisi to not use unparliamentary language and said his remarks would be expunged from the official records.