Arun Jaitley might not return as Finance Minister: Report
Arun Jaitley might not return as Finance Minister: Report
May 24, 2019, 04:50 pm
3 min read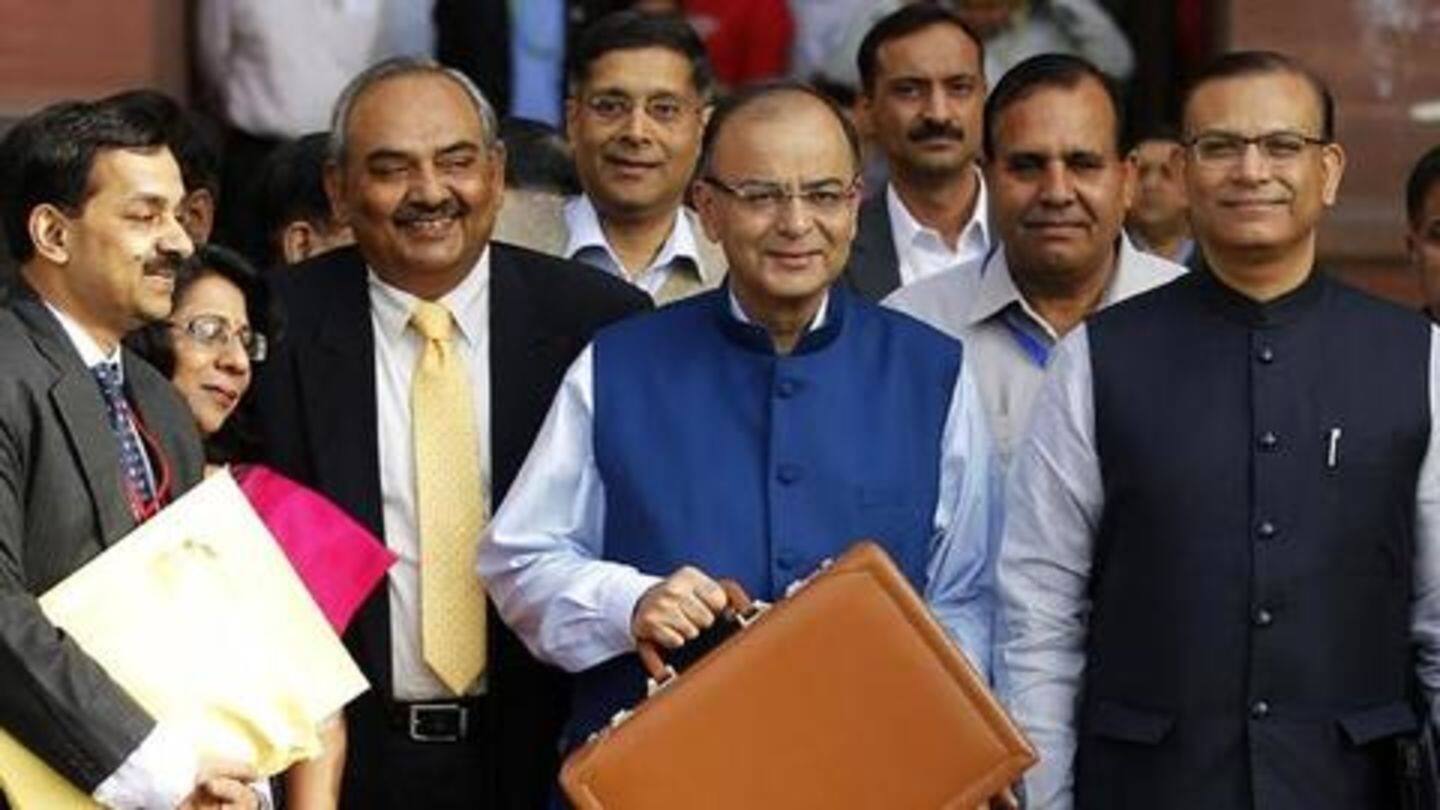 After a resounding victory in 2019 Lok Sabha polls, Prime Minister Narendra Modi will soon take up the task of forming his cabinet. And as per a Reuters report, Arun Jaitley might not get the Finance Ministry again. The portal quoted four sources familiar with the matter. The sources said 66-year-old Jaitley's health is the foremost reason behind this probable decision. Here's more.
Jaitley might take a less stressful role
One of the people familiar with the development said, "He is definitely not taking the post of the Finance Minister simply because he is very unwell. If at all, he might take up a less stressful role." To recall, Jaitley didn't present the interim budget in February this year as he was recuperating in the US. His cabinet colleague Piyush Goyal filled in for him.
Jaitley juggled through ministries, oversaw GST dawn
After PM Modi took office for the first time, he gave three ministries to Jaitley, namely defense, I&B, and finance. As the finance minister, Jaitley oversaw GST implementation, a tax reform which had been languishing in Parliament for decades. Jaitley, who is a diabetic, underwent a kidney transplant in May last year. His health hasn't been great since then.
In fact, Jaitley missed celebrations at BJP HQ last night
Notably, Jaitley was also missing from BJP's grand celebrations at the headquarters on Thursday evening. Along with BJP President Amit Shah, PM Modi addressed the nation and workers from the office, thanking them for the affection. Meanwhile, Jaitley took to social media to congratulate PM Modi. In an apparent swipe at Congress President Rahul Gandhi, he wrote India has grown past dynasty politics.
Let us work together: Jaitley
Aspirational India has proved it once again that India wants growth and a leadership that believes in country first acts tirelessly for the people. Let us work together make lives of every countrymen better. Jai Hind. #VijayiBharat

— Arun Jaitley (@arunjaitley) May 23, 2019
Goyal being considered for the plum job
Multiple reports state that Goyal, who has experience of handling the ministry, can be considered for the plum job. Notably, the new NDA government faces a massive economic challenge as the country has shown only 7% growth rates in three consecutive years. The country needs radical changes, and this author feels Dr. Subramanian Swamy is the best man for the job.
All eyes on PM Modi's choices now
The new batch might retain some old faces but some leaders might leave. External Affairs Minister Sushma Swaraj, who isn't keeping well, might be replaced by Defense Minister Nirmala Sitharaman. According to ET, Home Minister Rajnath Singh could handle defense whereas Law Minister Ravi Shankar Prasad could be moved to a more prominent ministry. Nitin Gadkari will certainly be a part of the cabinet.