They have said no: Kejriwal speaks on alliance with Congress
They have said no: Kejriwal speaks on alliance with Congress
Feb 14, 2019, 02:44 pm
2 min read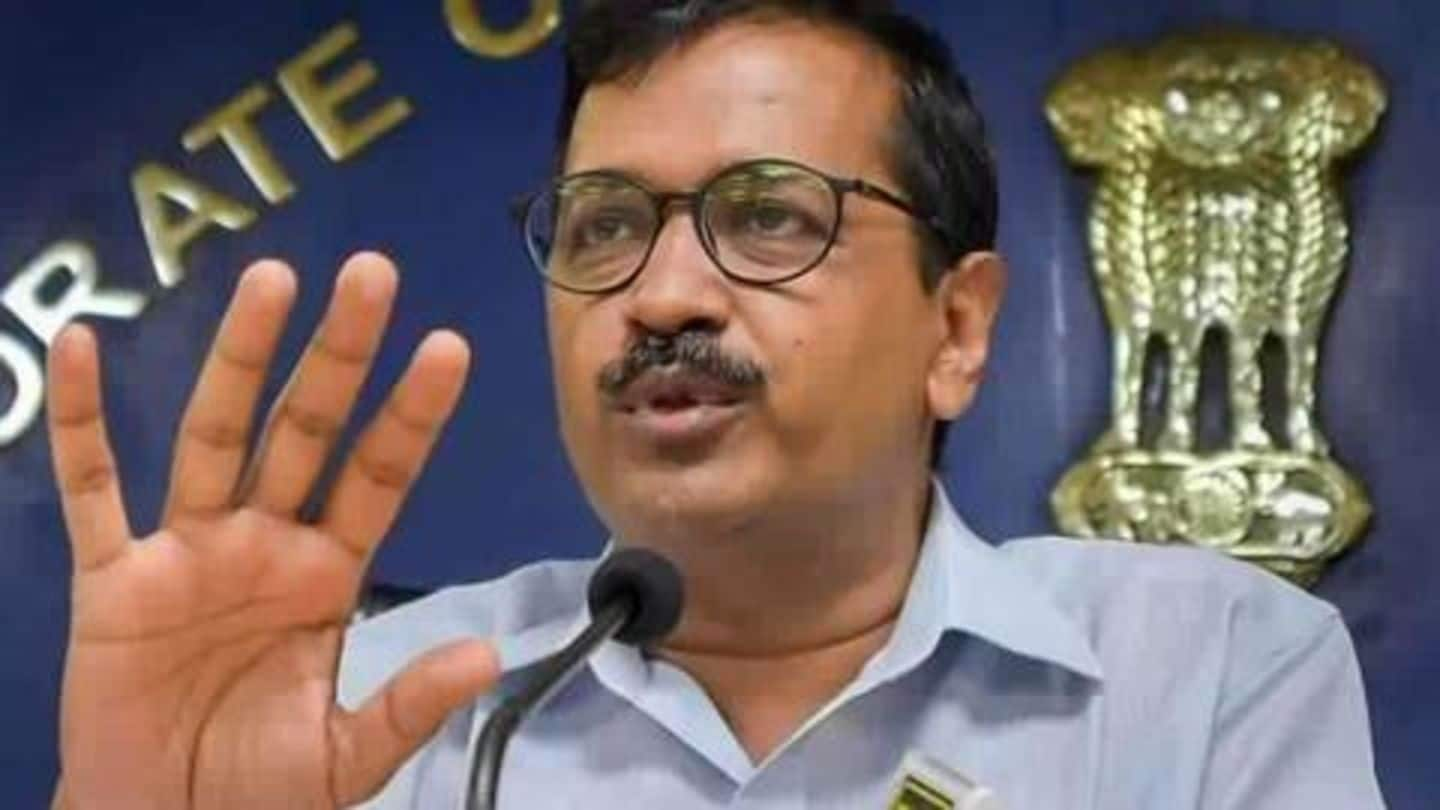 Reacting to months of speculation that Congress and Aam Aadmi Party may stitch a pre-poll alliance in Delhi, Chief Minister Arvind Kejriwal on Thursday revealed it isn't happening. Addressing a press conference after unfavorable Supreme Court verdict, Kejriwal said, "We are very worried about the nation, so we are keener (on an alliance). Congress has almost said no to an alliance." Here's more.
Backstory: AAP organized a mega opposition rally on Wednesday
On Wednesday, AAP organized a mega-opposition rally in the national capital which was attended by political stalwarts. Later in the evening, Kejriwal went to NCP chief Sharad Pawar's residence. Trinamool Congress head Mamata Banerjee and Congress President Rahul Gandhi also attended the meeting. It was speculated the three leaders could reach some kind of arrangement at the end of the meeting, but they didn't.
It's final now: Congress and AAP won't join hands
Banerjee said pre-poll alliance in Delhi and West Bengal was "undecided". Her thoughts were repeated by RaGa who said, "We will compete with each other as well." Now, Kejriwal has finally cleared the air on a pre-poll alliance confirming Delhi will witness a three-way battle in the upcoming general elections. Reportedly, the local leadership of both Congress and AAP opposed the alliance.
Meanwhile, SC verdict upsets Kejriwal
At the press meet, Kejriwal fumed at Supreme Court for delivering an "un-democratic" verdict. The top court gave its judgment on a batch of petitions which sought clarity on its last year order. On July 4, SC had underlined power distribution between Lieutenant-Governor and the state government. When AAP's confusion continued, it approached SC again, only to get a setback this time.
Can't even transfer a peon: Kejriwal
SC gave L-G Anil Baijal the power to transfer senior bureaucrats and Kejriwal asked how can government work this way. "What kind of judgment is this? The chief minister of Delhi can't even shift a peon," Kejriwal said while adding the verdict was against citizens. He asked people in Delhi to vote for AAP in the elections to ensure Delhi gets full statehood.
Kejriwal asks people to vote for AAP
"All power to transfer is with a party that won 3 seats in Delhi assembly. People of Delhi will decide now. In this Lok Sabha elections, give all seven Lok Sabha seats to AAP, who can fight for Delhi's rights," Kejriwal said.
AAP takes Bollywood's help to express anger