Kejriwal supports stricter traffic rules, but hints at revising fines
Kejriwal supports stricter traffic rules, but hints at revising fines
Sep 13, 2019, 06:22 pm
3 min read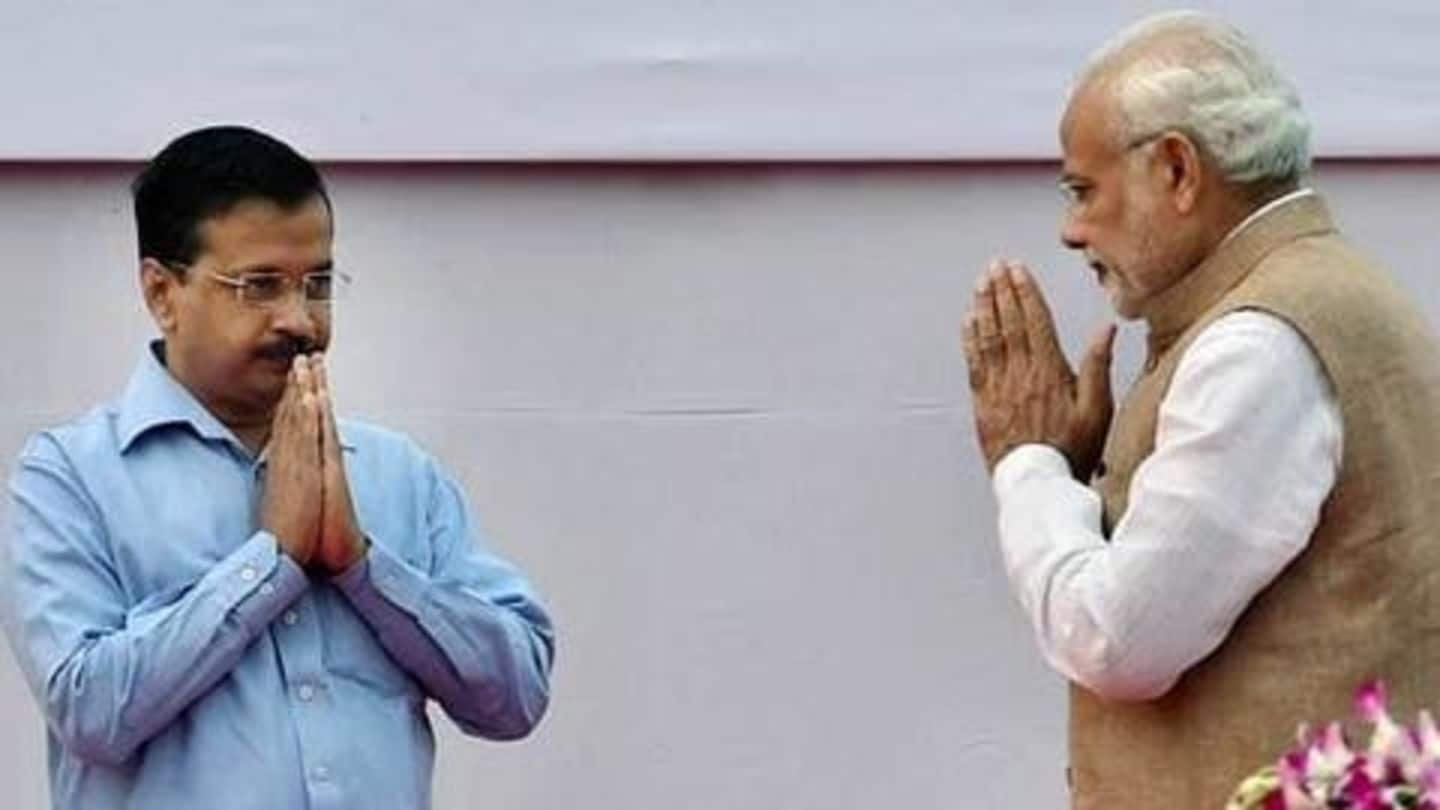 Aam Aadmi Party chief Arvind Kejriwal disagrees with PM Narendra Modi-led government frequently, but he feels the amended Motor Vehicles Act has made Delhi's roads better. Speaking at a press conference on Friday, Delhi's Chief Minister said the city's traffic has improved now, but hinted that hefty fines could be revised if it is causing inconvenience to people. Here's more on what he said.
New month, new rules: Traffic in India has changed drastically
The new traffic rules, which entail heavy fines on offenders, were imposed from September 1. From drunk driving to not wearing a seat belt and not getting the vehicle's pollution checked, fines for all offenses have increased manifold. About this, Kejriwal said, "If you look at all the petrol pumps, there are long queues of vehicles getting their pollution certificates."
Despite supporting Centre on fines, Kejriwal hinted at reductions
"There has been an improvement in Delhi's traffic ever since the new Motor Vehicles Act has been implemented. If there is any clause due to which people are facing more problems and we have the power to reduce the fine, then we will," he said.
Oddly, states governed by BJP chose to defy Centre
Interestingly, several states, even those ruled by Bharatiya Janata Party (BJP), have defied Centre. Gujarat, taking the lead, decided to slash fines by as much as 90% on "humanitarian grounds". Maharashtra wrote a letter to Centre about revising fines, saying it won't implement the Act till it gets a reply; Karnataka wanted to follow Gujarat's model, and Goa said it will fix potholes first.
Unsurprisingly, non-BJP states didn't toe the line
When "saffronized" states took a different route, it was hardly surprising when non-BJP states said they will not implement the Act. While West Bengal CM Mamata Banerjee has outrightly refused to bring the law, Congress-governed Madhya Pradesh and Rajasthan are mulling revising fines. Separately, Delhi is speaking to all stakeholders and the government said it will take a "conscious call" after that.
Kejriwal likes Gadkari-imposed rules, BJP leader doesn't like his idea
Now, Kejriwal may have shown he is on Centre's team as far as new traffic rules are concerned, but Union Transport Minister Nitin Gadkari doesn't approve of what the former did today. Kejriwal announced that the odd-even scheme is returning to Delhi from November 4 to 15, to curtail air pollution. Commenting on this, Gadkari said the next edition of the scheme isn't necessary.
Ring Road has reduced pollution, odd-even scheme needless: Gadkari
"No, I don't think it is needed. The Ring Road we have built has significantly reduced pollution in the city and our planned schemes will free Delhi of pollution in the next two years," Gadkari told ANI, earlier in the day.