Assembly elections 2022: Counting of votes in five states begins
Assembly elections 2022: Counting of votes in five states begins
Written by
Abhishek Sharma
Mar 10, 2022, 08:48 am
2 min read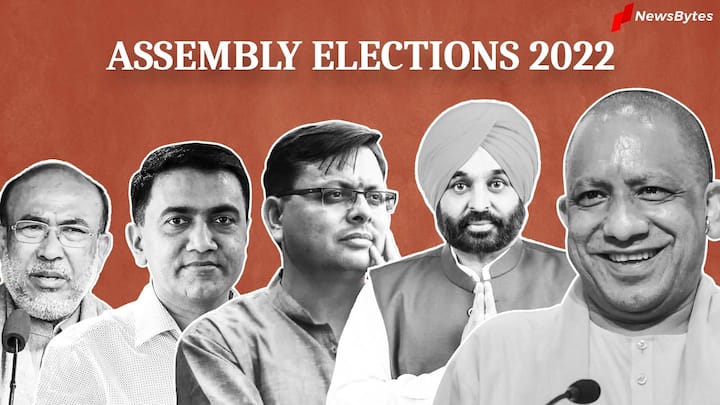 The results of the assembly elections held in five states--Uttar Pradesh, Punjab, Uttarakhand, Manipur, and Goa--will be declared on Thursday. The counting of votes started at 8 am. It is expected that a clear picture will emerge about which party is going to form the government in which state, soon. Tight security has been made at different places for the counting.
Over 50,000 officials deployed
Over 50,000 officials have been deployed for counting of votes in the states. Over 650 counting observers have also been deployed in five states to oversee the process. Around 1,200 counting halls have been set up for counting. Uttar Pradesh, which has 403 assembly constituencies, has over 750 counting halls, followed by Punjab with over 200 counting halls.
Majority figures in five states
The majority figure is 202 in Uttar Pradesh, 21 in Goa, 36 in Uttarakhand, 31 in Manipur, and 59 in Punjab. That is, to form the government in these states, any party will have to win these many seats. Out of the five states, BJP is in power in four, including Goa, UP, Uttarakhand, and Manipur, while the Congress is in power in Punjab.
What did the exit polls predict?
Multiple exit polls have predicted that the Aam Aadmi Party (AAP) is likely to score a landslide victory in Punjab, while the Yogi Adityanath-led NDA government is expected to cross the majority mark in Uttar Pradesh. BJP has an edge in Uttarakhand and Manipur while Goa is set to witness a tough fight between the BJP and Congress.
Voting was held from February 10 to March 7
Voting in assembly elections 2022 in the five states was held from February 10 to March 7. A total of 690 assembly constituencies went to polls. Polling in Uttarakhand, Punjab, and Goa was held in a single phase, while voting in Manipur was held in two phases. On the other hand, the Uttar Pradesh assembly elections were conducted in seven phases.