Atishi alleges Gambhir called her prostitute, he demands proof
Atishi alleges Gambhir called her prostitute, he demands proof
May 09, 2019, 04:36 pm
2 min read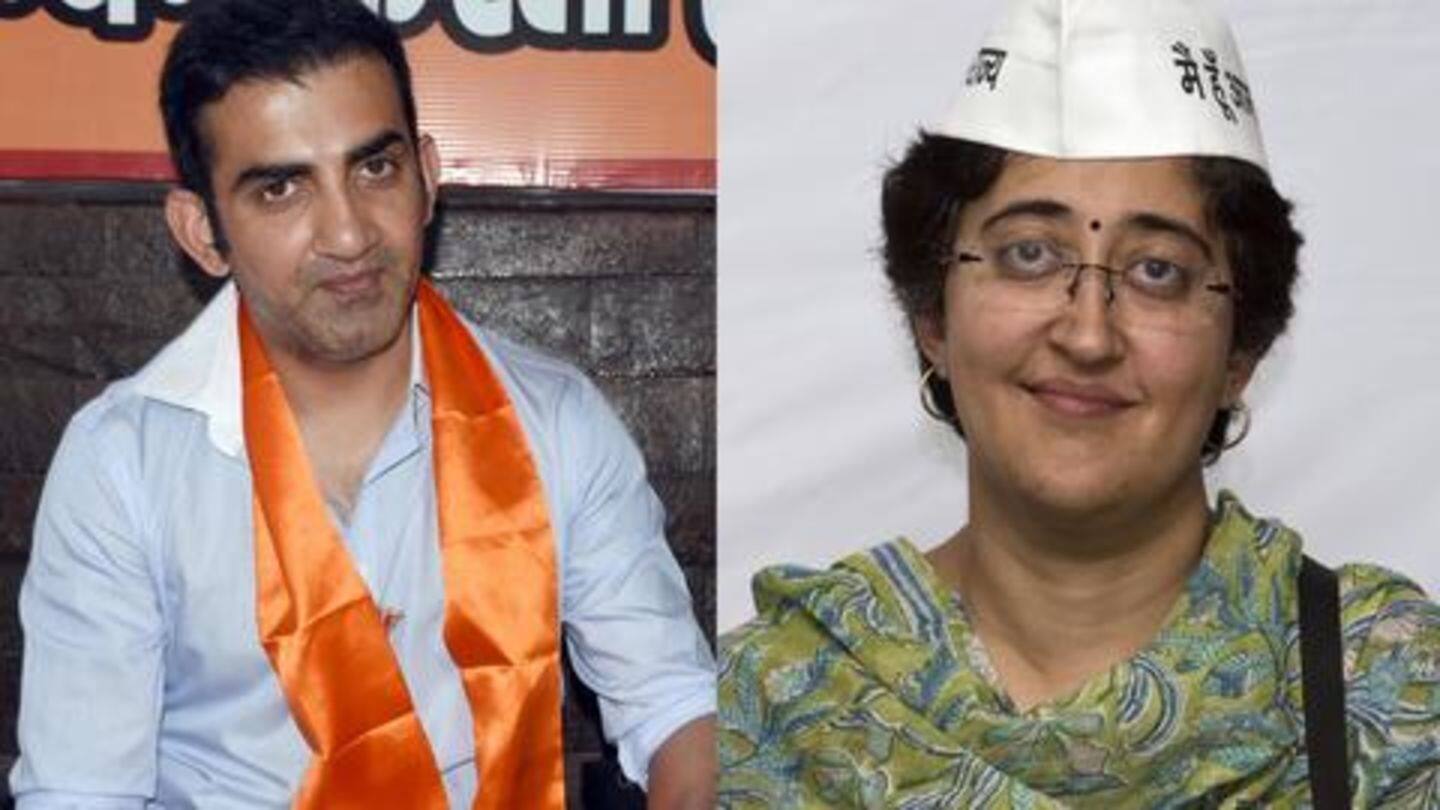 On Thursday, AAP's East Delhi Lok Sabha candidate Atishi broke down during a press conference. She was reading the contents of a pamphlet, which she alleged her opponent Gautam Gambhir distributed in the area. The pamphlet, whose veracity we couldn't ascertain, contained demeaning remarks about Atishi. Soon after the uproar, Gambhir claimed he would withdraw his candidature, if proven guilty. Grab some popcorns, Delhiites.
The contents of pamphlet are disturbing
AAP alleged the pamphlet, titled 'Atishi Marlena - know your candidate', was distributed along with newspapers. The unsigned pamphlet was filled with deeply personal and sexist remarks. Atishi was referred to as a "mixed breed" in the document. She was called Sisodia's "keep" and a "prostitute". Delhi Chief Minister Arvind Kejriwal was referred to as "dog". The pamphlet was widely shared on social media.
Atishi broke down while speaking about the pamphlet
AAP East Delhi LS seat candidate Atishi breaks down during a press conference alleging BJP's Gautam Gambhir of distributing pamphlets with derogatory remarks against her says,"They've shown how low they can stoop.Pamphlet states that 'she is very good example of a mixed breed'." pic.twitter.com/z14MXXh574

— ANI (@ANI) May 9, 2019
Sisodia, Kejriwal slammed Gambhir in unison
Sisodia slammed Gambhir and claimed he hit a new low in Indian politics. He said, "Language in this pamphlet is so abusive and low that everybody will feel ashamed while reading it." Separately, Kejriwal said he never expected Gambhir would do such a thing. "Atishi, stay strong. I can imagine how difficult it must be for u (sic)," tweeted Delhi's Chief Minister.
Here is the said pamphlet
Gambhir dared AAP to prove he was involved
As the pamphlet gained attention and #IStandWithAtishi became a trend on Twitter, the world cup winning cricketer broke his silence. Taking to Twitter, Gambhir wrote, "My Challenge no.2 @ArvindKejriwal @AtishiAAP. I declare that if it's proven that I did it, I will withdraw my candidature right now. If not, will u quit politics? (sic)." Notably, no police complaint has been filed yet.
Gambhir is ready to withdraw his candidature
My Challenge no.2 @ArvindKejriwal @AtishiAAP
I declare that if its proven that I did it, I will withdraw my candidature right now. If not, will u quit politics?

— Chowkidar Gautam Gambhir (@GautamGambhir) May 9, 2019
All three parties pulled out big guns for East Delhi
The contest for East Delhi seat became more interesting after BJP fielded the star cricketer from there. Congress is hoping Arvinder Singh Lovely would bag the seat. However, AAP has maintained the battle is between them and BJP. Earlier, Atishi filed a complaint against Gambhir alleging he had two Voters IDs. She claimed his nomination must be canceled. Delhi votes on May 12.