BJP leaders will head key parliamentary panels, Congress gets Home
BJP leaders will head key parliamentary panels, Congress gets Home
Sep 14, 2019, 07:18 pm
3 min read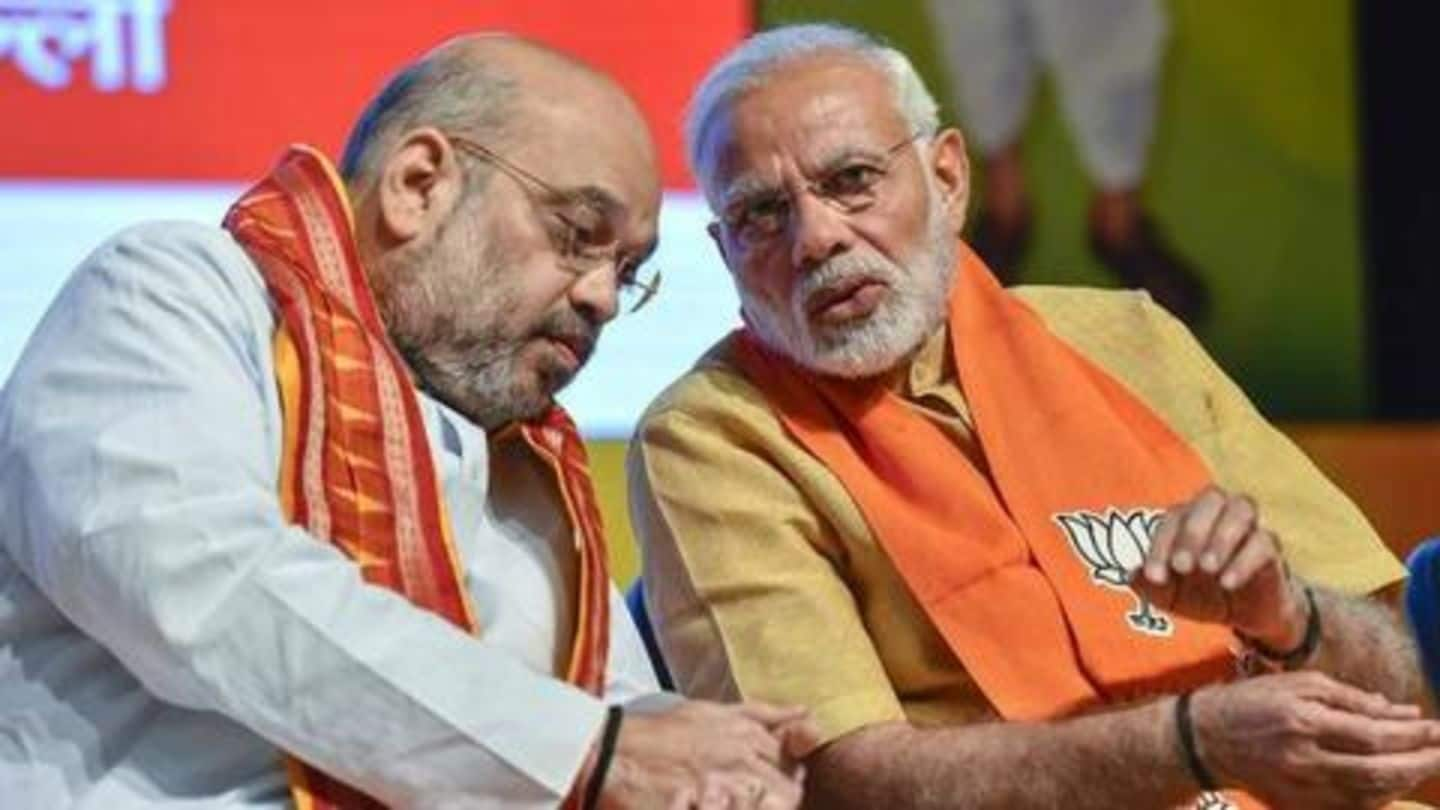 The Bharatiya Janata Party (BJP), has decided to keep the chairmanship of key parliamentary panels, to itself. The parliamentary panel which will overlook the Home Ministry will be headed by Congress. Previously, Congress was also at the helm of parliamentary panels on External Affairs and Finance. But on Friday, the grand old party was ripped off these important panels, prompting it to cry foul.
What are parliamentary panels? What do they do?
Unlike widely believed, MPs don't only work when Parliament is in session. All MPs are part of one or another parliamentary panels or committees. The members of these committees discuss every bill which is referred to them. Most of the times, a speaker puts the panels on a deadline. The idea was rolled out in 1993, and these panels last for one year.
Tharoor and Moily lost on important panels
This time, BJP, which enjoys a majority in the House, ended the practice of giving panels on External Affairs and Finance, to the Opposition. In the 16th Lok Sabha, Congress' Shashi Tharoor and Veerappa Moily headed these important panels respectively. And now, BJP MP and former union minister Jayant Sinha will head the committee on Finance, and PP Choudhary that of External Affairs.
Another blow to our democracy, commented Tharoor
Expressing displeasure on what happened, Tharoor said, "Apparently a BJP MP will now hold the BJP government accountable instead. One more blow to our soft power image and international reputation as a mature democracy." Meanwhile, BJP cited its strength while staking claim on panels' chairmanship.
Rahul Gandhi is part of committee on Defense
Senior Rajya Sabha MP Anand Sharma was made the chief of a parliamentary panel on Home Affairs. Former Congress chief Rahul Gandhi, who was part of a panel on External Affairs was moved to the parliamentary panel on Defense, which will be helmed by Jual Oram. Trinamool's Derek O'Brien, who previously headed panel on tourism, was moved to the committee on Human Resource Development, headed by Satyanarayan Jatiya.
Kanimozhi will head panel on Chemicals and Fertilizer Ministry
YSR Congress' V Vijayasai Reddy, said to be close to BJP, will chair the panel on Commerce and BJD's Bhartruhari Mehtab will head the committee on Labor. Rajiv Ranjan, an MP of ally JD(U), was given the panel on Energy, and Shiv Sena MP Prataprao Jadhav will head the Rural Development panel. Tharoor will head the committee on Information Technology, and Kanimozhi got Chemicals and Fertilizer ministry.
BJP leaders got sought-after panels
Meanwhile, BJP leaders Radha Mohan Singh and PC Gaddigoudar got the chairmanship of much-sought-after panels on Railways and Agriculture respectively. Bhupender Yadav was made head of committee on Personnel, Public Grievances, Law and Justice Trinamool's Sudhip Bandhyopadhyay was chosen to lead the panel on Food Consumer Affairs and PDS. Samajwadi Party leader Ram Gopal Yadav will chair the panel on Health and Family Welfare.