Congress seeks ban on TV serials promoting BJP's schemes
Congress seeks ban on TV serials promoting BJP's schemes
Apr 09, 2019, 11:20 am
2 min read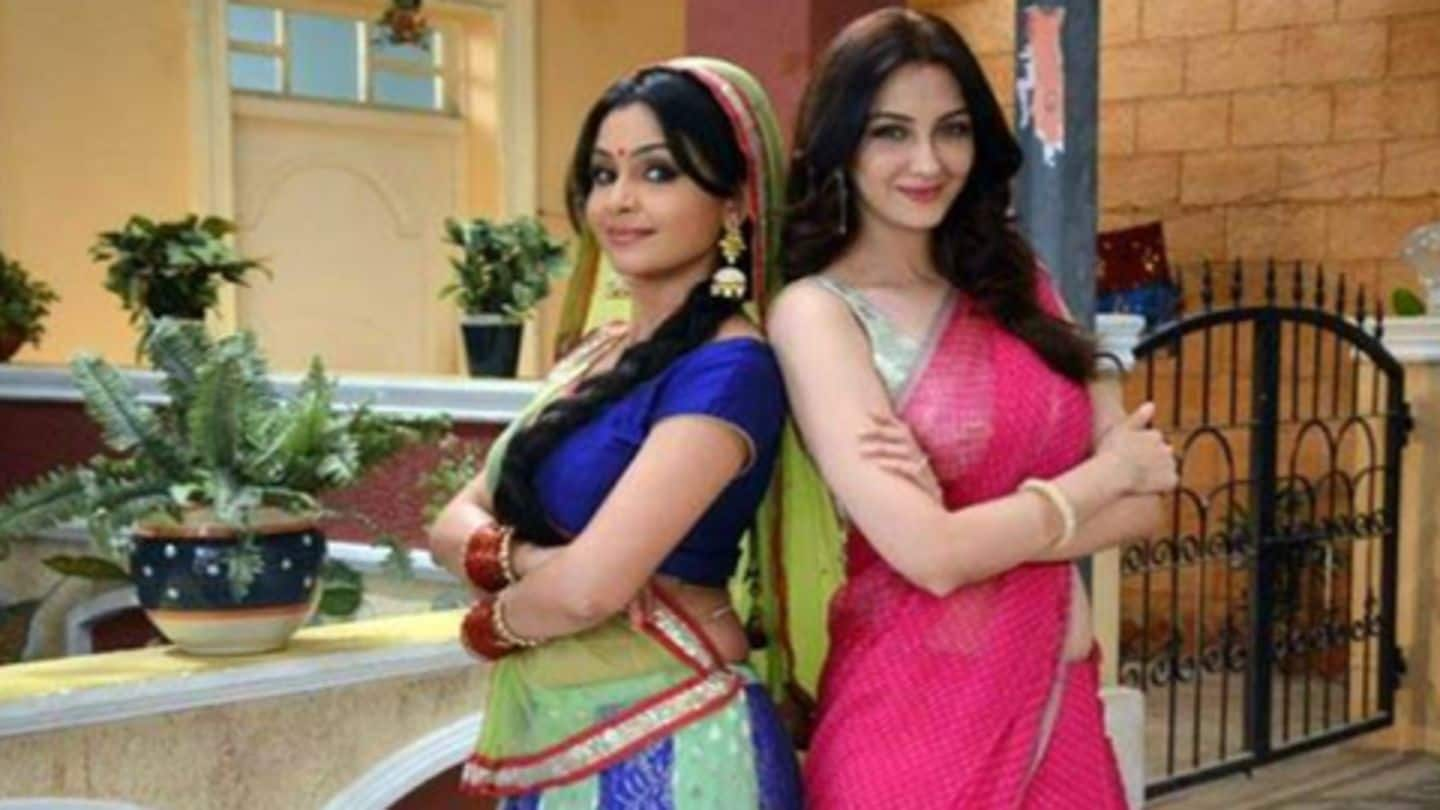 Maharashtra Congress has taken strong objection to two channels for airing serials focusing on schemes of Centre, at a time when Model Code of Conduct (MCC) is in place for the upcoming polls. The party approached the Election Commission on Monday and sought a ban on these channels. Subsequently, the top-polling body ordered a probe into the complaint. Here's what went down.
Two shows came under Congress' scanner
Congress has raised its voice against Zee TV and &TV which air Tujhse Hai Raabta and Bhabiji Ghar Par Hai respectively. In one of the episodes of the latter show, the pivotal character Manmohan Tiwari reprimanded his friends for not caring about Swachh Bharat Abhiyan. Without naming Prime Minister Narendra Modi, Tiwari said he revived cleanliness in the country.
Separately, Angoori Bhabhi explained Ujjwala scheme to her husband
In yet another episode of Bhabiji Ghar Par Hai, Tiwari's wife Angoori told him about Centre's Ujjwala scheme. She told him LPG gas cylinders reached millions of houses in rural areas, courtesy this scheme.
You can watch the clips here
Thursday's episode used Swacch Bharat Abhiyan while Friday's episode used Ujjwala Scheme to sing praises of Modi. Pay attention to keywords "humare desh ki akhandta aur ekta ko khatra na pahuche", "karmath, sushil, gyani, atulniya, purush" used to set the tone. pic.twitter.com/QjZ4fnwHPC

— Victim (Heath Ledger) Goberoi (@VictimGames) April 6, 2019
In second serial, women discussed Mudra scheme
During the April 2 episode of Tujhse Hai Raabta, the character Kalyani told Savita about the Mudra scheme. Kalyani explained to Savita the scheme is meant to boost middle and small business enterprises. She went as far as saying that this seemed impossible earlier, but a lot has changed in the last five years. Notably, Congress spokesperson Sachin Sawant shared the clip.
BJP indulging in dirty politics, tweeted Sawant
भाजपा दिन-ब-दिन हीन स्तर की राजनीति कर रही है। अब धारावाहिकों का उपयोग प्रचार के लिए किया जा रहा है। @BJP4India के पैरोंके नीचेसे जमीन खिसकती जा रही है। अब मायावी तंत्रों का इस्तेमाल भाजपा कर रही है।
चुनाव आयोगने स्वयं इसकी जांच करनी चाहिए थी। पर अब हम इसकी आयोग से शिकायत करेंगे। pic.twitter.com/mpCu4dU7x2

— Sachin Sawant (@sachin_inc) April 7, 2019
Have submitted clip to EC: Sawant
Talking about the same, Sawant said BJP was relying on serials having high TRPs to insert its schemes. "We have submitted the clips of these serials in which the actors are seen indirectly campaigning for the ruling party and we feel the methodology fits the definition of paid news," Sawant said. He likened BJP's actions to Mahabharata's Kauravas and Ramayana's Ravana.
Meanwhile, BJP leader accused Congress of politicizing the issue
Additional CEO Dilip Shinde confirmed that EC has received a complaint. He said an FIR could also be filed. "The probe will also ascertain if the content of the serials were with the knowledge of the party or added unilaterally," Shinde added. Meanwhile, Keshav Upadhye, spokesperson of BJP in Maharashtra, said Congress was "politicizing the issue". He said EC will take the right decision.