Congress' revival essential for democracy, society: Sonia Gandhi
Congress' revival essential for democracy, society: Sonia Gandhi
Written by
Pratyush Deep Kotoky
Apr 05, 2022, 01:00 pm
3 min read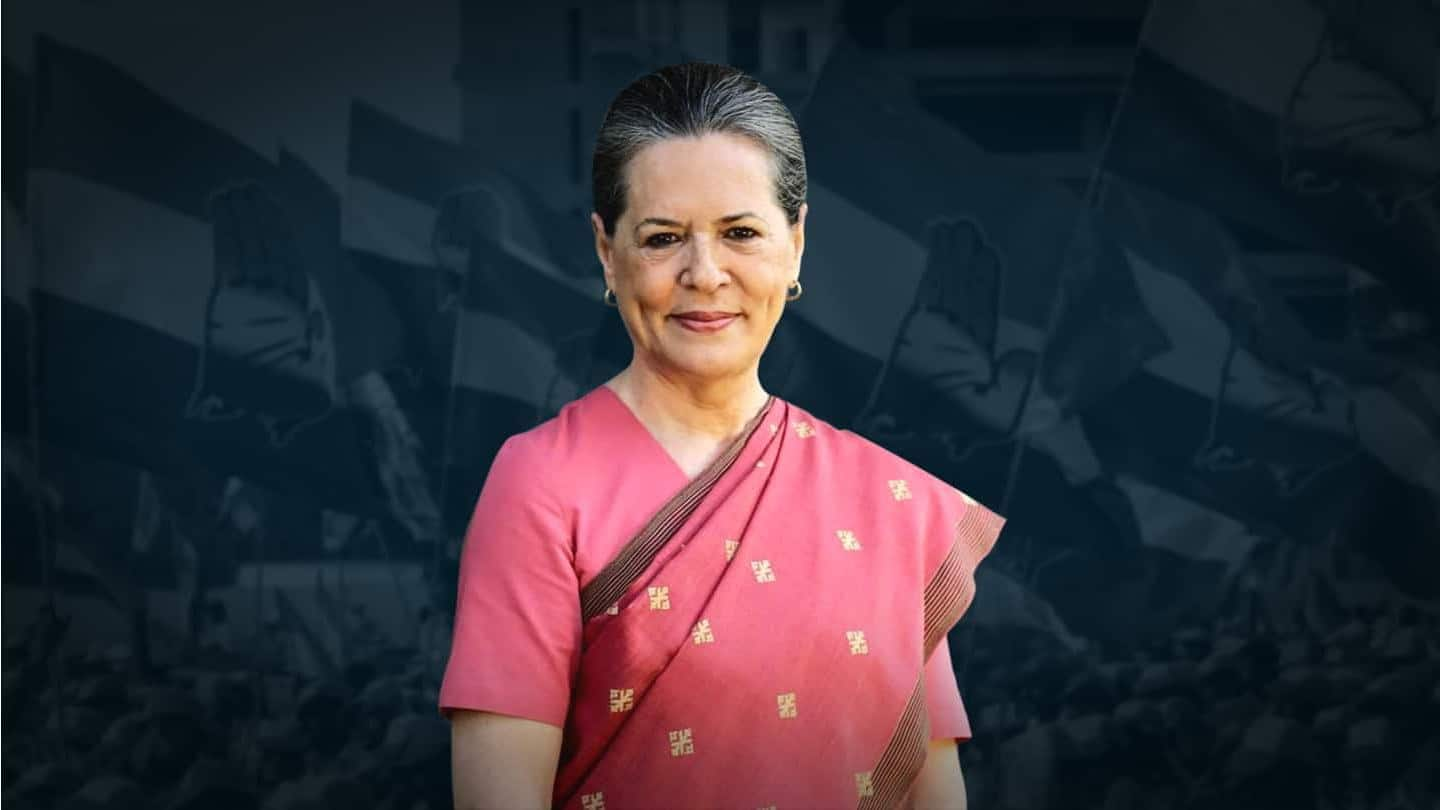 Congress president Sonia Gandhi on Tuesday said the revival of Congress is not just important for them but also for democracy and society. Calling for unity at all levels of the organization, Gandhi said she is determined to do whatever is needed to ensure unity. She also slammed the government for targeting the Opposition and "spreading maximum fear and intimidation."
Why does this story matter?
Gandhi made the comments during her address to Congress Parliamentary Party.
This comes weeks before the party's Chintan shivir (brainstorming camp), which is being organized following Congress's debacle in the recently held assembly elections in five states--Uttar Pradesh, Uttarakhand, Punjab, Manipur, and Goa.
Notably, Congress lost power in Punjab and performed poorly in all other four states.
Road ahead is more challenging: Gandhi
In her address, Gandhi said, "The road ahead is more challenging than ever before." "Our dedication and determination, our spirit of resilience [are] under severe test. Unity at all levels of our vast organization is of paramount importance," she added. Notably, Gandhi's pitch for unity came as infighting has been identified as a major cause of Congress's poll debacles, Hindustan Times reported quoting sources.
Holding Chintan Shivir is important: Gandhi
Outlining the importance of the upcoming Chintan Shivir, Gandhi said it is necessary as that is where the "views of a larger number of colleagues and party representatives will be heard." "They will contribute to putting forward a clear road map on the urgent steps to be taken by our party on how best to meet the challenges we are confronted with," she added.
Suggestion of G-23 leaders 'pertinent': Gandhi
Gandhi said Congress Working Committee met to review the party's poll performance, adding that she also met with 'other colleagues' and received suggestions on how to strengthen the organization. She further said some of the suggestions of Congress's dissenting leaders--dubbed G-23--are 'pertinent' and she is working on them. Notably, Gandhi had recently met G-23 leaders Ghulam Nabi Azad, Anand Sharma, and Manish Tewari.
'Full might of state machinery unleashed against Opposition'
Slamming the ruling BJP government for targeting the Opposition, Gandhi said, "The full might of the state machinery is unleashed against them. Maximum governance to those in power clearly means spreading maximum fear and intimidation. However, she asserted that such "blatant threats and tactics will not frighten or silence us nor will we get cowed down."
Gandhi accuses Modi government of taking credit for UPA's work
Referring to flagship schemes Mahatma Gandhi National Rural Employment Guarantee Scheme and the Food Security Act, Gandhi also accused the government of taking credit for the work done by the Congress-led United Progressive Alliance government. Notably, the BJP government at the Centre helped migrant workers and the poor through these schemes during the COVID-19 pandemic.