Budget Session: No work and only protests dominate Parliament
Budget Session: No work and only protests dominate Parliament
Mar 07, 2018, 06:41 pm
2 min read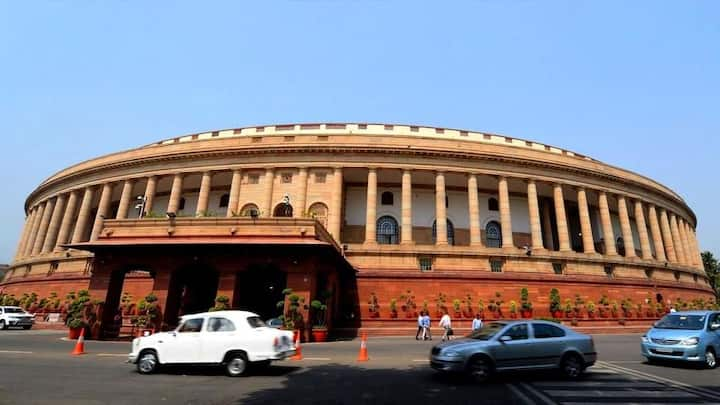 Proceedings continue to be stalled in Parliament on day 3 of the Budget session. The Lok Sabha and Rajya Sabha witnessed another set of adjournments as protests continue over issues such as the PNB fraud and demand of special status to Andhra. This is a repeat performance of the first and second day. What are the various protests rocking Parliament? Here's more about them.
Once LS proceedings began, MPs rushed to the well, shouting slogans. Congress President Rahul Gandhi led his party's protest demanding PM Modi's statement on banking irregularities and particularly, how diamond businessman Nirav Modi left the country. TN MPs protested against the delay in constituting the SC-ordered Cauvery Management Board. Further, Shiv Sena members protested urging government to declare Marathi a classical language.
Venkaiah Naidu: You are making Parliament a laughing stock
As soon as RS Chairman Venkaiah Naidu began the day's business, he was rudely interrupted, following a similar script. Andhra Pradesh MPs also continued their protest demanding a special category status. An irritated Naidu said, "We are denigrating democracy, making Parliament a laughing stock." He lamented, "I can't allow this" and asked leaders of protesting party MPs to meet him in his chamber.
What is Congress's contention?
Though LS reconvened after a brief adjournment, the ruckus continued. Opposition leader Mallikarjuna Kharge demanded that the government should tell how perpetrators of fraud are allowed to flee the country. Parliamentary Affairs Minister Ananth Kumar claimed the government was ready for this discussion. Amid the din, he said the banking frauds began during UPA's term. A similar scene was repeated after RS resumed.
Meanwhile, which bills are listed for this session?
In the second half of the Budget session, the government has listed Payment of Gratuity (Amendment) Bill, Specific Relief (Amendment) Bill and Dentists (Amendment) Bill for LS. In RS, government has listed Motor Vehicles (Amendment) Bill and State Banks (Repeal and Amendment) Bill. The government hopes to counter Opposition with its Fugitive Economic Offenders Bill, empowering Centre to attach assets of offenders declared fugitives.
So, will protests continue or will there be business?
Despite speaker Sumitra Mahajan and Chairman Naidu meeting with party leaders, it seems these protests will continue. The latest controversy regarding the vandalizing of statues in Tripura, West Bengal and Tamil Nadu will further disturb the proceedings in coming days.