Chautala joins hands with BJP, father gets furlough from Tihar
Chautala joins hands with BJP, father gets furlough from Tihar
Oct 26, 2019, 03:55 pm
2 min read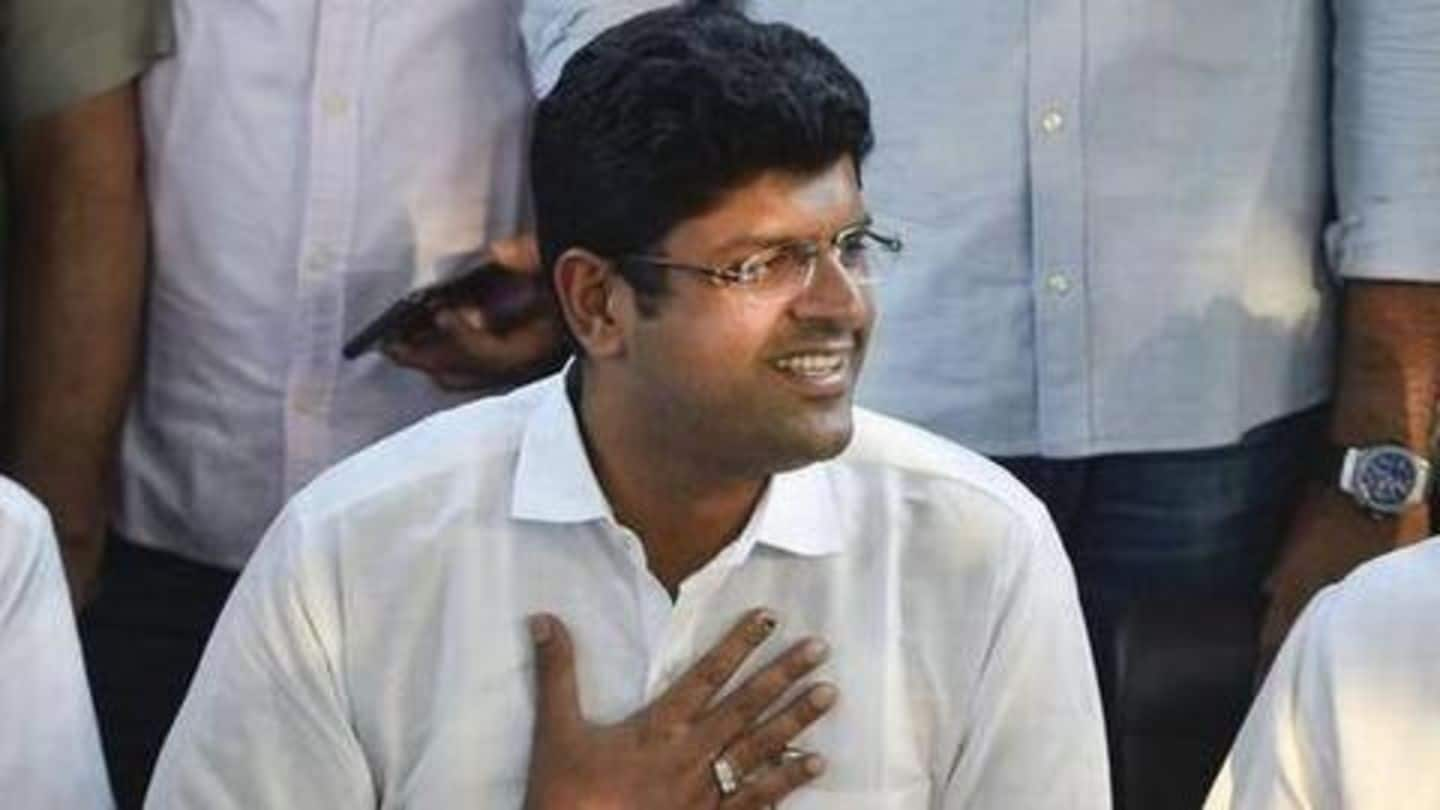 Jannayak Janata Party's founder Dushyant Singh Chautala has a reason to celebrate as his father Ajay Chautala has been granted furlough for two weeks. This development came a day after he joined hands with BJP to form an alliance in Haryana. Looks like he has already been rewarded by the ruling party. Sabka saath, sabka vikas, Mr. Modi?
In January 2013, Ajay and his father, former Haryana Chief Minister Om Prakash Chautala, were convicted by a Delhi Court for illegally recruiting 3,206 junior teachers between 1999 and 2000. They were found guilty for favoritism and nepotism in the selection of teachers. The court sentenced them to ten years imprisonment and the punishment was upheld by Delhi High Court and Supreme Court.
Chautala visited his father in jail yesterday
To note, Chautala went to visit his father in Asia's largest prison facility on Friday. "I have taken permission from Tihar jail to meet my father today," he had said ahead of the meeting. It was after he had a word with father, that Chautala reportedly decided to forge a post-poll alliance with the saffron party. JJP won 10 seats in the elections.
JJP got deputy CM post after alliance with BJP
"Keeping in mind the mandate of the people, leaders of BJP and JJP have decided that the two parties will form a government in Haryana. The CM will be from BJP and the deputy chief minister will be from JJP," Union Minister Amit Shah said.
Reportedly, Khattar will take oath tomorrow
Further, a short while ago, Manohar Lal Khattar arrived at Haryana Governor's office to stake a claim for the government. He was accompanied by Union Minister Ravi Shankar Prasad and Chautala. "We will go to meet the Governor, and request him to invite us to form the government. The new Haryana government will be stable and clean," Prasad said. Khattar will take oath tomorrow.