In seventh phase of elections, PM Modi tests his fate
In seventh phase of elections, PM Modi tests his fate
May 19, 2019, 10:25 am
2 min read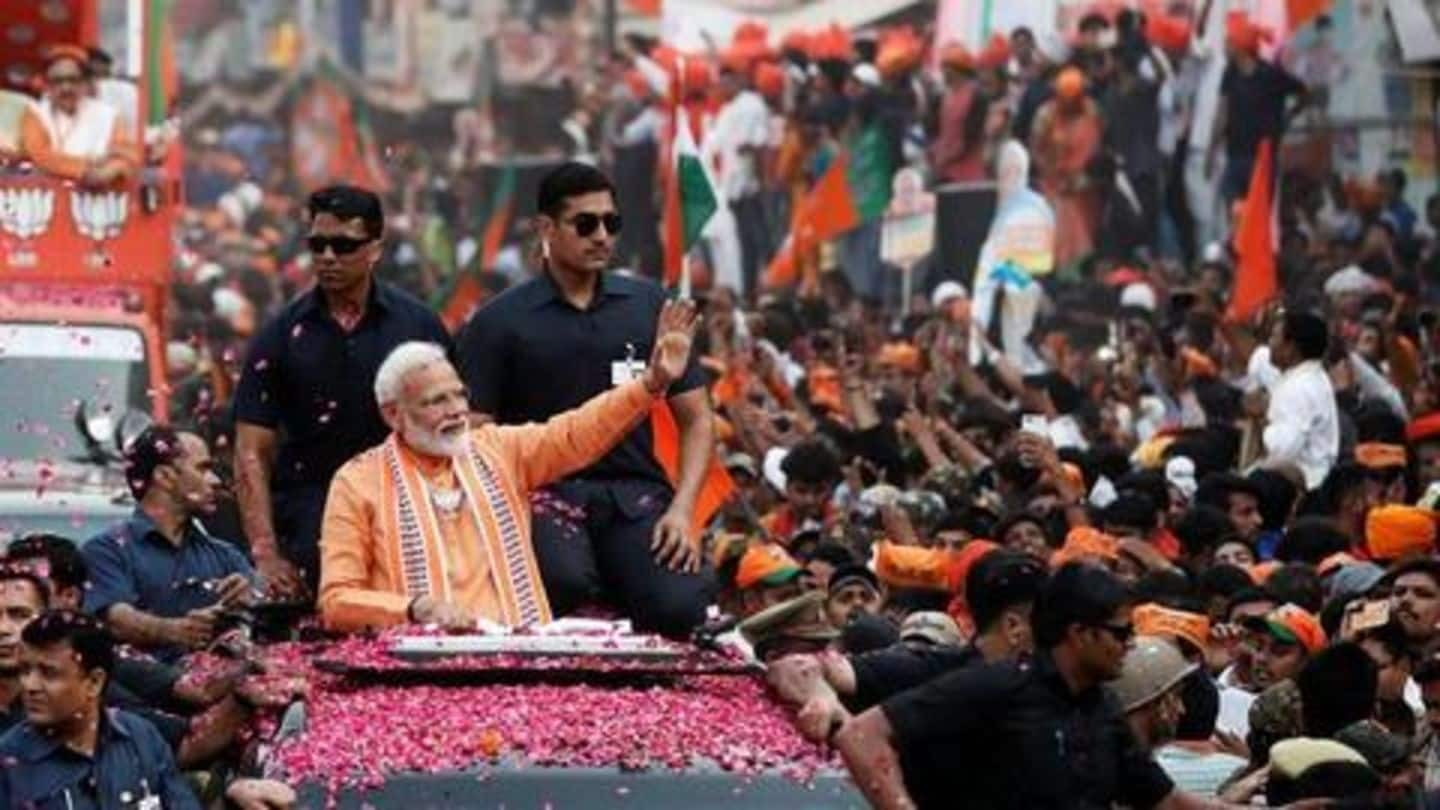 The final phase of 2019 general elections started on Sunday. Voters in 59 Lok Sabha constituencies spread across eight states namely Punjab, Uttar Pradesh, West Bengal, Bihar, Madhya Pradesh, Himachal Pradesh, Jharkhand, and Chandigarh, got inked. Undoubtedly, the biggest candidate in the fray in the last phase is Prime Minister Narendra Modi, who is seeking re-election from Varanasi, UP. Here's more.
PM Modi's competitors might not make an impact
The holy town of Kashi, which sent PM Modi to Parliament in 2014 as well, cast its electoral voice today. Congress' Ajay Rai and grand alliance's Shalini Yadav were chosen to take on BJP's candidate. To recall, Shalini was replaced by former BSF jawan Tej Bahadur Yadav by Samajwadi Party, but after his nomination was canceled, she was given the opportunity again.
BJP rival Shatrughan Sinha is pitted against Ravi Shankar Prasad
Bihar's Patna Sahib is also poised for an interesting battle between two popular candidates. Actor-turned-politician Shatrughan Sinha, who switched sides to join Congress, is up against Union Minister Ravi Shankar Prasad. Sinha left the saffron party after a bitter war of words as he claimed BJP was run by two men- PM Modi and president Amit Shah. He won in 2014 as well.
Congress hopes Amritsar will choose it, again
Another closely watched seat is Amritsar. Even when Modi-wave was at its peak in 2014, this Punjab constituency chose Congress' Captain Amarinder Singh over BJP's Arun Jaitley. Singh had to leave the seat after he became Punjab's CM in 2017. By-polls were necessitated and Gurjeet Singh Aujla of Congress won from Amritsar. The sitting MP is fighting BJP's Hardeep Singh Puri this time.
Reports of bombing emerged from West Bengal
West Bengal voted in all seven phases, and none of them were devoid of violence. Reports of bombing emerged from Raidighi in Mathurapur Lok Sabha. Meanwhile, BJP's North Kolkata candidate Rahul Sinha alleged his party's agents weren't allowed to sit inside the polling booth. Flaying with Trinamool, which governs the state, Sinha said Santanu Sen was threatening BJP workers.