Rahul Gandhi now the most followed Congress leader on Twitter
Rahul Gandhi now the most followed Congress leader on Twitter
Written by
NewsBytes Desk
Apr 29, 2018, 12:45 pm
2 min read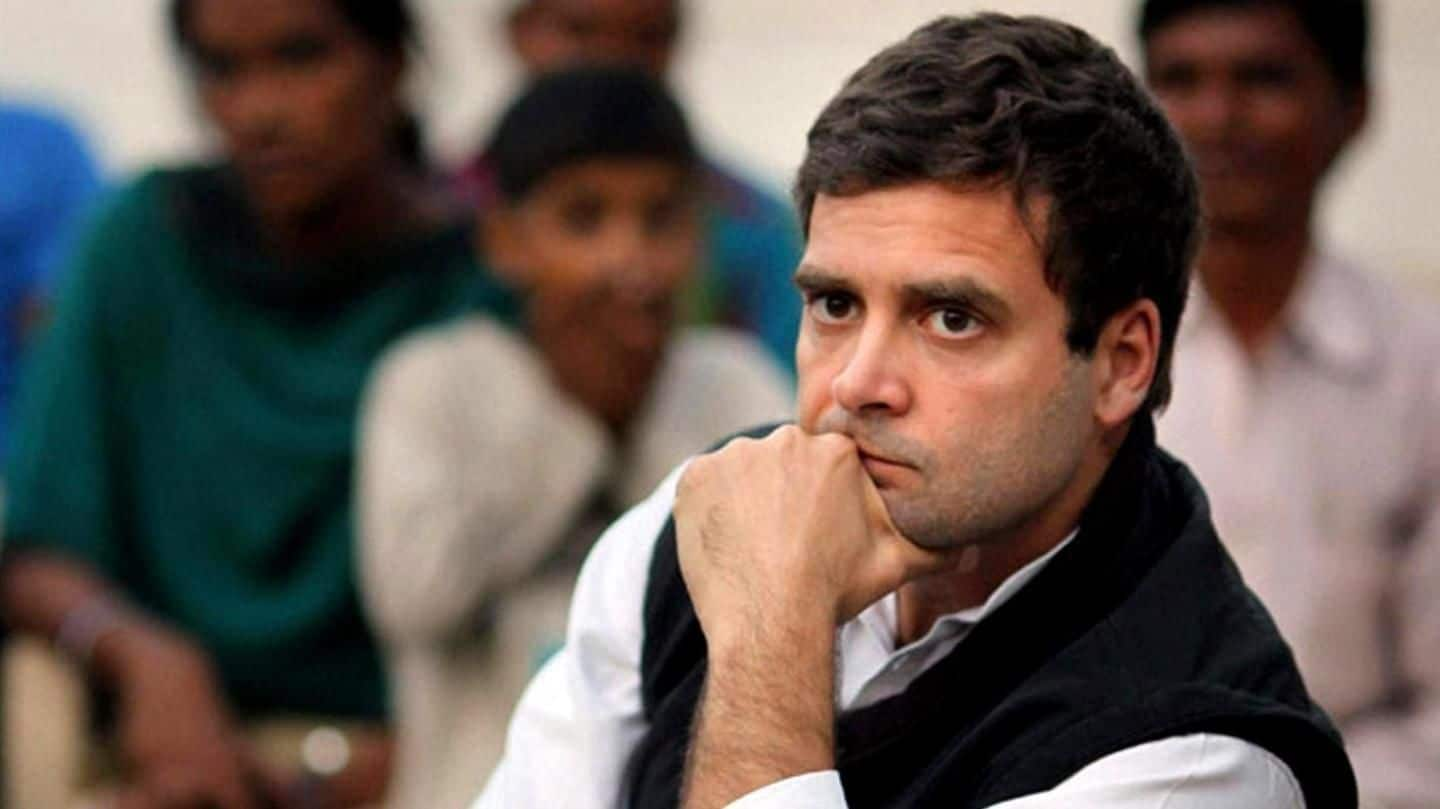 Congratulations are in order for Indian National Congress President Rahul Gandhi. He has finally overtaken Kerala MP Shashi Tharoor to become the most followed Congress leader on Twitter. Gandhi currently has 6.77 million followers on the micro-blogging site. Tharoor, meanwhile, has only 6.7 million. In a world driven by social media, this is a big feat for the scion of the Nehru-Gandhi family.
It is only fitting, says Shashi Tharoor
Tharoor couldn't have been happier. "It's only fitting. As someone who has been urging him for years to be on Twitter and to be himself there, I feel a certain sense of vindication," he told TOI. Notably, Gandhi joined Twitter as late as in 2015. He turned his account personal (from @OfficeofRG to @RahulGandhi) on March 17 after being announced the party president.
Impressive but not enough
Gandhi has been making impressive strides on social media, particularly on Twitter. He added a million followers between July and September 2017 alone. But he still has a long way to go to match up to the massive followings of popular leaders like Narendra Modi (42.3 million), Arvind Kejriwal (13.8 million), Arun Jaitley (12.6 million), Rajnath Singh (10.9 million) and Smriti Irani (8.08 million).
It's time you stepped up your Twitter game, Mr. Gandhi
At a time when social media is all-too-important in shaping public opinion, Twitter is a potent tool in Gandhi's hands. If used wisely, it can help him achieve what he needs the most right now - an image makeover. However, for it, he needs to take his Twitter presence seriously. A good start would be not attributing his tweets to his pet dog 'Pidi'.