'Free-fuel receiver' Ramdas Athawale bats for upper caste reservation
'Free-fuel receiver' Ramdas Athawale bats for upper caste reservation
Sep 16, 2018, 01:38 pm
2 min read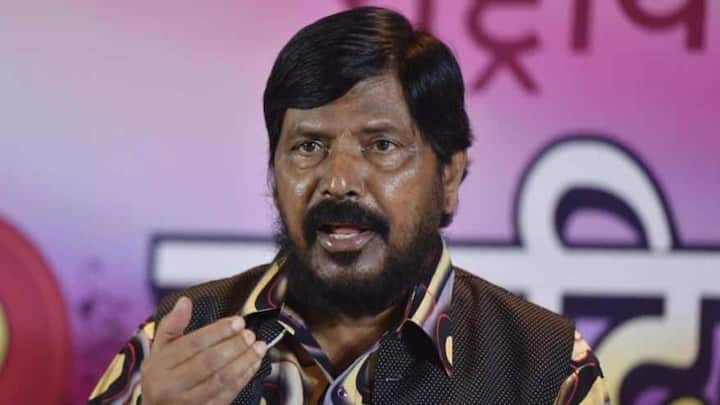 Union Minister of State for Social Justice and Empowerment, Ramdas Athawale called for reservation for upper caste, on Saturday at an event in Jaipur. He asserted upper caste should be given 25% reservation. Notably, he also said that the rise in fuel prices didn't concern him as he was a minister and got it for free. Here's more on what he said.
Athawale said SC/ST, OBC reservation shouldn't be disturbed
Athawale cited the example of different states where upper castes were demanding reservation, like Marathas in Maharashtra, Patidar/Patels in Gujarat, Jats in Haryana, Rajputs in Rajasthan, Thakurs and Brahmins in Uttar Pradesh. Advocating reservation for upper caste, Athawale said the SC/ST and OBC reservation shouldn't be disturbed. He further noted that till Parliament doesn't pass a law, the reservation problem won't be solved.
Athawale talks about SC/ST Act, BJP's win in 2019
Quelling rumors about changes in SC/ST Act, Athawale repeated his party's stand and said it hasn't been changed. He said those who protested against the Act will be called to Delhi for a discussion. "The Act was for the protection of Dalits, but if it is misused then my ministry will look into it," he said. Athawale was also confident of BJP's 2019 win.
Separately, Athawale says fuel prices don't bother him
Athawale's statements about fuel prices added to injury caused to common-man due to it. Hinting at the allowances he gets, he said, "I am not suffering from rising fuel prices as I am a minister. I may suffer if I lose my ministerial post." Further, he acknowledged others suffered and the government should do something about it. He said Centre is looking into it.