Amid denials, Prashant Kishor joins Nitish Kumar's JD(U) today
Amid denials, Prashant Kishor joins Nitish Kumar's JD(U) today
Sep 16, 2018, 11:33 am
2 min read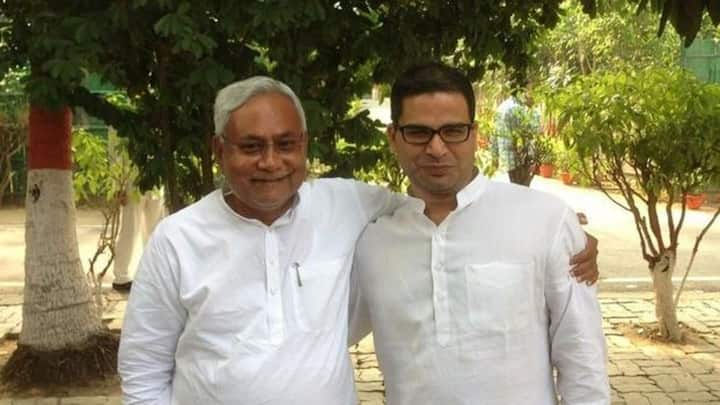 Amid a string of denials, political strategist, Prashant Kishor, has finally joined Janata Dal (United) in the presence of Bihar Chief Minister, Nitish Kumar. "He is the future I tell you," Kumar was quoted saying, before the party meeting in Patna. Notably, earlier in the day, Kishor, the founder of the Indian Political Action Committee, tweeted, "Excited to start my new journey from Bihar".
Here's the confirmation by Kishor
Excited to start my new journey from Bihar!

— Prashant Kishor (@PrashantKishor) September 16, 2018
The confusion and confession of Kishor
Interestingly just a few days back, Kishor, while talking to the students at Indian School of Business, had denied all reports of him joining politics. "You would not see Prashant Kishor campaigning for anyone in 2019 as I've been campaigning in last 4-5 years." However, there seems to be change in plans. Notably, he has joined JD(U), he faces numerous challenges ahead.
Kishor's first challenge after joining the party would be to bring together the JD(U) and the BJP. Both the parties have, for some weeks, stood stagnated on sharing the 40 Lok Sabha seats in Bihar. Kishor might be entrusted the responsibility of fixing JD(U)'s seat sharing arrangement, as he shares a good equation with PM Modi and BJP President Amit Shah.
While rumors of Kishor's "Ghar Wapsi" to BJP were heavily speculated, he was reportedly approached by both BJP and Congress for 2019. Hence, his decision to join JD(U) has obviously created a storm. While, for a new entrant it's difficult to get a stronghold in big parties, that's not the case with him. Moreover, nobody essentially succeeds Nitish, which would have lured Kishor.
Will Kishor's magic work again in Bihar?
Kishor's alliance with Kumar is not new. He worked with Nitish Kumar in the 2015 Bihar Assembly Elections and helped the Mahagatbandhan win against the BJP. It remains to be seen if his modern campaign techniques would help Kumar again or not.