Posters branding Kumar Vishwas 'traitor' surfaces at Delhi's AAP office
Posters branding Kumar Vishwas 'traitor' surfaces at Delhi's AAP office
Jun 17, 2017, 06:15 pm
2 min read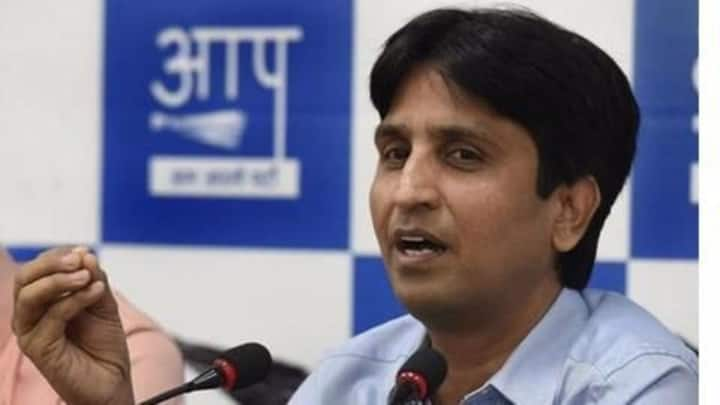 Controversies surrounding Aam Aadmi Party (AAP) refuse to settle and the latest is the posters touting Kumar Vishwas a traitor which have surfaced at the AAP's headquarters in Delhi. The posters which are doing rounds calls the leader a backstabber and an aid to the Bharatiya Janata Party (BJP). The posters are quite tongue in cheek asking the party to remove such deceivers.
Is Kumar Vishwas playing Jekyll and Hyde?
The rift in the Aam Aadmi Party (AAP) is not something unknown or unsettling considering the amount of charges levelled by the party members against each other. However, given the recent tiff between Vishwas and Delhi Chief Minister Arvind Kejriwal, this raises a question on the allegiance of the former. Vishwas going soft on Rajasthan CM Vasundhara Raje also adds fuel to the fire.
Conflict within the party?
Aam Aadmi Party's (AAP) top leaders aren't too happy with the way Vishwas is functioning. The latest being when Vishwas refrained the party workers from staying in five-star hotels and farm houses. Moreover, the party members are chagrined by allegations levelled by him against Kejriwal.
Is AAP's decimation round the corner?
Is AAP controversy's favourite child? The recent turn of events suggests so. A lot has been written and said, more so to the extent that the party's dirty linen has been washed in the public by its own party members. The poster which alleged Vishwas playing aid to BJP raises a serious question though; is AAP's time over?