Ramdev wants third child shouldn't get voting-rights, Giriraj supports him
Ramdev wants third child shouldn't get voting-rights, Giriraj supports him
May 28, 2019, 07:47 pm
2 min read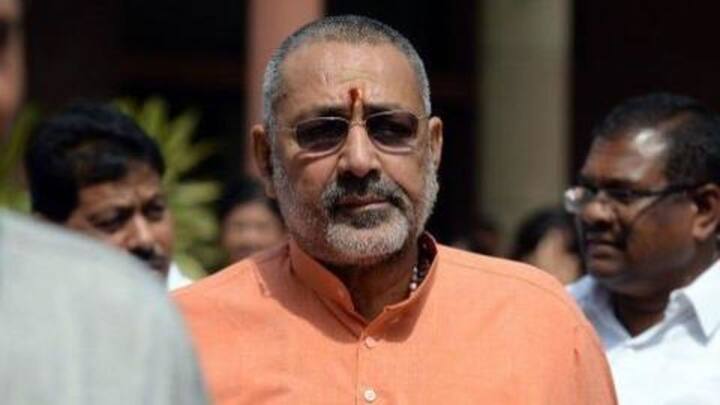 On Sunday, renowned yoga guru Baba Ramdev spoke about population control and sparked a debate. He said the government should introduce a law wherein the third child isn't allowed to vote. This, he opined, will curb India's rising population. As his comments garnered attention, BJP leader Giriraj Singh said Ramdev is absolutely right. Singh said Ramdev should be "thanked". Here's what went down.
Looking at what Ramdev said about India's population
Addressing a press conference on Sunday, Ramdev said India's population can't cross 150 crore in the next 50 years as the country is not prepared for it. "This is only possible when the government makes a law that third child wouldn't be allowed to vote, neither contest election nor he/she enjoys any type of privileges and facilities given by the government," he went on.
Owaisi dismissed Ramdev's theory by using Modi's example
Ramdev's statement got a reaction from AIMIM Chief Asaduddin Owaisi. He cited PM-elect Narendra Modi's example to support his point. Modi is the third child among his six siblings. Owaisi said as per Ramdev's logic, he should not be given voting rights either. "There is no law preventing people from saying downright unconstitutional things, but why do Ramdev's ideas receive undue attention?" he tweeted.
Owaisi also mocked Ramdev's yoga skills
There is no law preventing people from saying downright unconstitutiona things, but why do Ramdev's ideas receive undue attention?

That he can do a thing with his stomach or move about his legs shouldn't mean @narendramodi lose his right to vote just because he's the 3rd kid https://t.co/svvZMa4aZy

— Asaduddin Owaisi (@asadowaisi) May 27, 2019
Subsequently, Singh said India should learn from China
Wading into the controversy, Singh said there was nothing wrong in Ramdev's comments. "If China didn't ensure population check, there would not have been any development. If we don't check population, it would lead to resource shortage and other issues," he said. In an apparent reference to Owaisi, Singh said, "Protesting against population control for 'votocracy' is not right."
Notably, Giriraj is going to Parliament after a thumping victory
Known for his controversial remarks, Singh won the recently-concluded Lok Sabha elections by a margin of over 4.22 lakh votes. He contested from Bihar's Begusarai from where CPI fielded Kanhaiya Kumar and RJD gave a ticket to Tanveer Hassan.