BJP and Congress finalize candidates for Himachal polls
BJP and Congress finalize candidates for Himachal polls
Oct 19, 2017, 12:58 pm
3 min read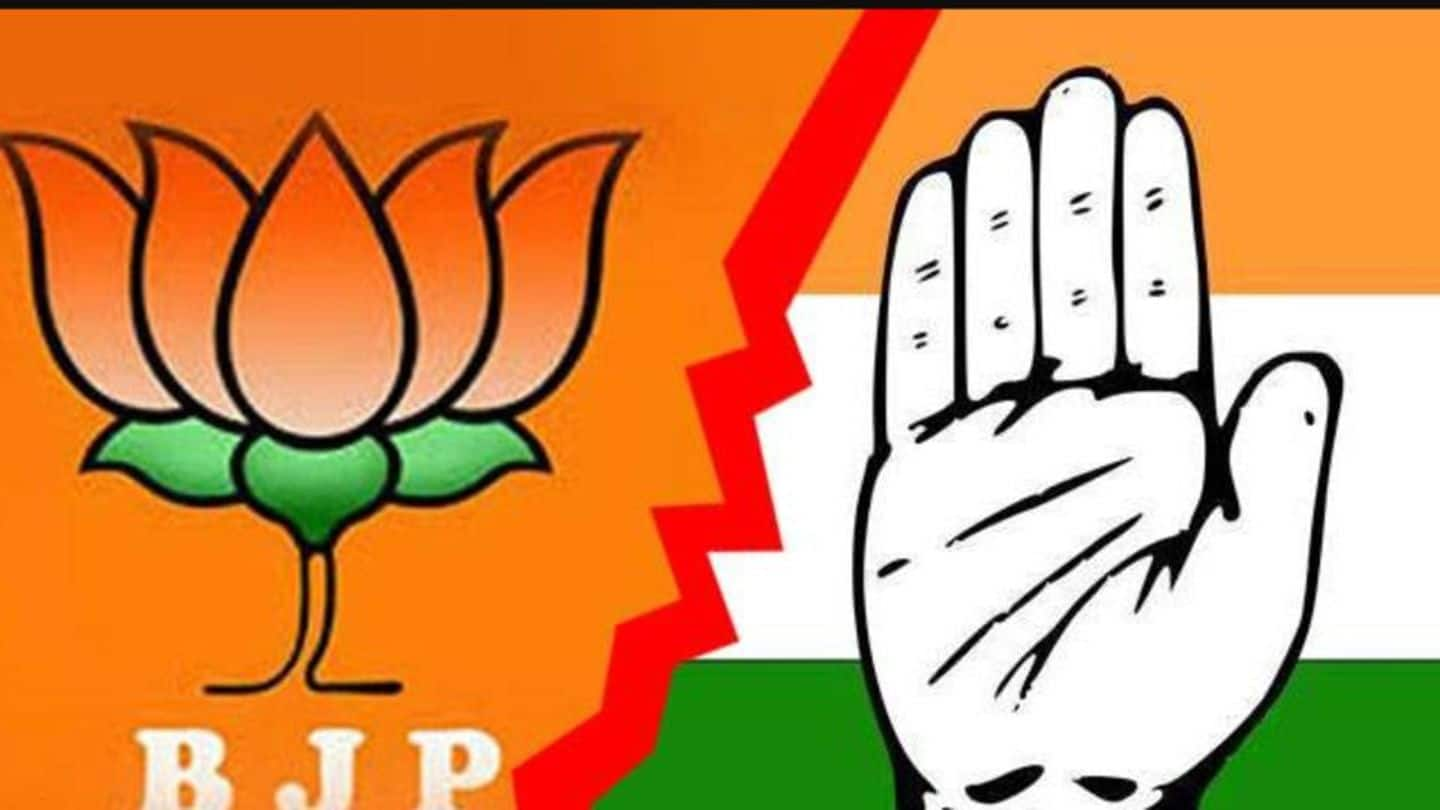 The Himachal elections on November 9 are touted as a BJP versus Congress showdown. Whereas BJP has announced nominees for all 68 seats, Congress has announced 59 candidates. However, BJP has not announced its CM candidate, but former two-time CM Prem Dhumal and union minister JP Nadda are frontrunners. Congress has announced 82-year old incumbent CM Virbhadra Singh as its chief-ministerial candidate. Know more!
Who are included in BJP's list of candidates?
The BJP central election committee had met last week to finalize the candidates for the single-phase election. The party's list includes 12 new faces and six women, one less than the 2012 elections. Former CM Dhumal will contest from Sujanpur, instead of Hamirpur, which he currently represents. The list also includes former ministers like Rajeev Bindal from Nahan and Narinder Bragta from Jubbal-kotkhai.
BJP gives tickets to Congress deserters and ex-rebel
BJP's list includes Anil Sharma, Congress veteran Sukh Ram's son and former state cabinet minister. He recently joined the BJP and will contest from Mandi. Vijay Jyoti Sen, sister-in-law of CM Virbhadra Singh's wife Pratibha, and former Congress leader Pawan Nayyar have been fielded from Kusumpti and Champa, respectively. Founder of Himachal Lokhit Party, which merged with BJP, Maheshwar Singh will contest from Kullu.
BJP tries to keep veterans happy
The BJP has tried to give importance to Dhumal supporters but has also managed to retain some loyalists of party veteran Shanta Kumar. The list was finalized after Nadda, BJP's election committee's secretary, met with both leaders separately.
Congress announced its first list of 59 candidates
Congress announced 59 candidates after a marathon meeting of the Sonia Gandhi-presided Congress central election committee. As Virbhadra Singh wanted to contest from a seat that Congress has not won earlier, he has been given Arki in Solan district, which BJP had won during last two Assembly polls. State chief Sukhvinder Singh Sukku is fielded from the Nadaun seat, which he had lost the last time.
Why didn't Congress announce all candidates?
Congress didn't declare the remaining nine constituencies' candidates because there are many "aspirants." The seats include Kullu, Palampur, Mandi and Theog. Mandi's candidate Anil Sharma ditched Congress to join BJP and Theog's candidate party veteran Vidya Stokes announced his plans to quit politics. CM's son Vikramaditya's name is not on the list, though Singh had announced that his son will contest from his Shimla (rural) seat.
Why are the parties treading cautiously in announcing candidates?
Congress and BJP have been very cautious about announcing candidates because they fear that those denied tickets might rebel, considering that there are many contenders for a single ticket. Rebels normally break parties' calculations. In 2012, 105 independents grabbed 12.14% of total votes polled.