#IndiaDecidesOn18: Himachal elections- Look out for these five fiery battles
#IndiaDecidesOn18: Himachal elections- Look out for these five fiery battles
Dec 18, 2017, 08:33 am
3 min read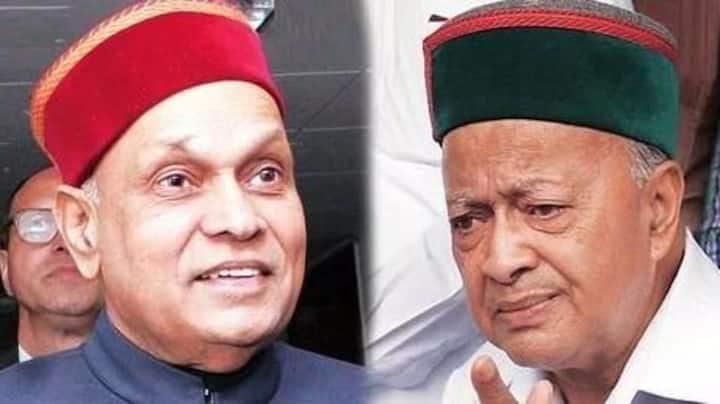 Voters in Himachal have alternatively voted for Congress and BJP to keep the parties on their toes. If trends are to continue, we can expect the BJP to wrest power as votes for the assembly elections are counted tomorrow. But it's not going to be an easy win. Here are five key seats to watch out for. What will (or won't) work for each?
CM Virbhadra Singh has changed constituency for the fourth time
Changing his constituency again, CM Virbhadra Singh (Congress) is facing debutant Rattan Singh Pal (BJP), a fruit/vegetable commission agent, in Arki. Though infighting cost the Congress Arki the last two times, there's internal dissent in the BJP now over the sitting MLA being overlooked for tickets. Both the parties have won here five times each. 15 villages boycotted the polls citing pollution from industries.
Anger in Jubbal-Kotkhai over brutal gangrape-murder might sway results
Attention is focused on Jubbal-Kotkhai, the site of the infamous gangrape-murder of a 16-year-old, followed by a suspect's custodial death and arrest of SIT officers. That and some alienation from the CM might impact the fate of Rohit Thakur (Congress), grandson of ex-CM Ram Lal Thakur, who faces BJP's Narinder Bragta. The issue of farmers in this prosperous horticulture hub has taken a backseat.
BJP focuses on 'Smart City' to take on Congress minister
At 12, Dharamshala has the maximum number of candidates. The BJP has roped in Kishan Kapoor to take on Sudhir Sharma (Congress). Earlier, amid rumors BJP was planning to pass Kapoor during ticket distribution, supporters had rallied behind the five-time MP. The party is hoping to capitalize on its Smart City initiative and Anurag Thakur's sports initiatives to defeat HP's urban development minister.
Congressman faces former party aide after marginal victory last time
Former Congress leader Arun Mehra, who joined BJP in 2014, is facing his once-upon-a-time friend and Transport Minister GS Bali (Congress) in Nagrota Bagwan. The last time too, the two fought against each other, Mehra as an independent. Bali won by just 2,743 votes. There's one strong point in Congress's favor: since five years, Nagrota has received the maximum development projects in Kangra district.
With two strong candidates, nail-biting contest likely in Sujanpur
With slogans like 'Ab Ki Baar Sujanpur Se Sarkaar', the BJP fielded PK Dhumal against Congress's Rajinder Rana, Dhumal's former protégé, in Sujanpur. When Rana fought as an Independent last time, he defeated his Congress rival by 14,000 votes, but the support of sons Arun Dhumal and Anurag Thakur might give Dhumal the much-needed edge. BJP has promised a CMO here if Dhumal wins.