How Youth Congress is planning to convince Rahul to "stay"
How Youth Congress is planning to convince Rahul to "stay"
Jun 28, 2019, 12:13 pm
2 min read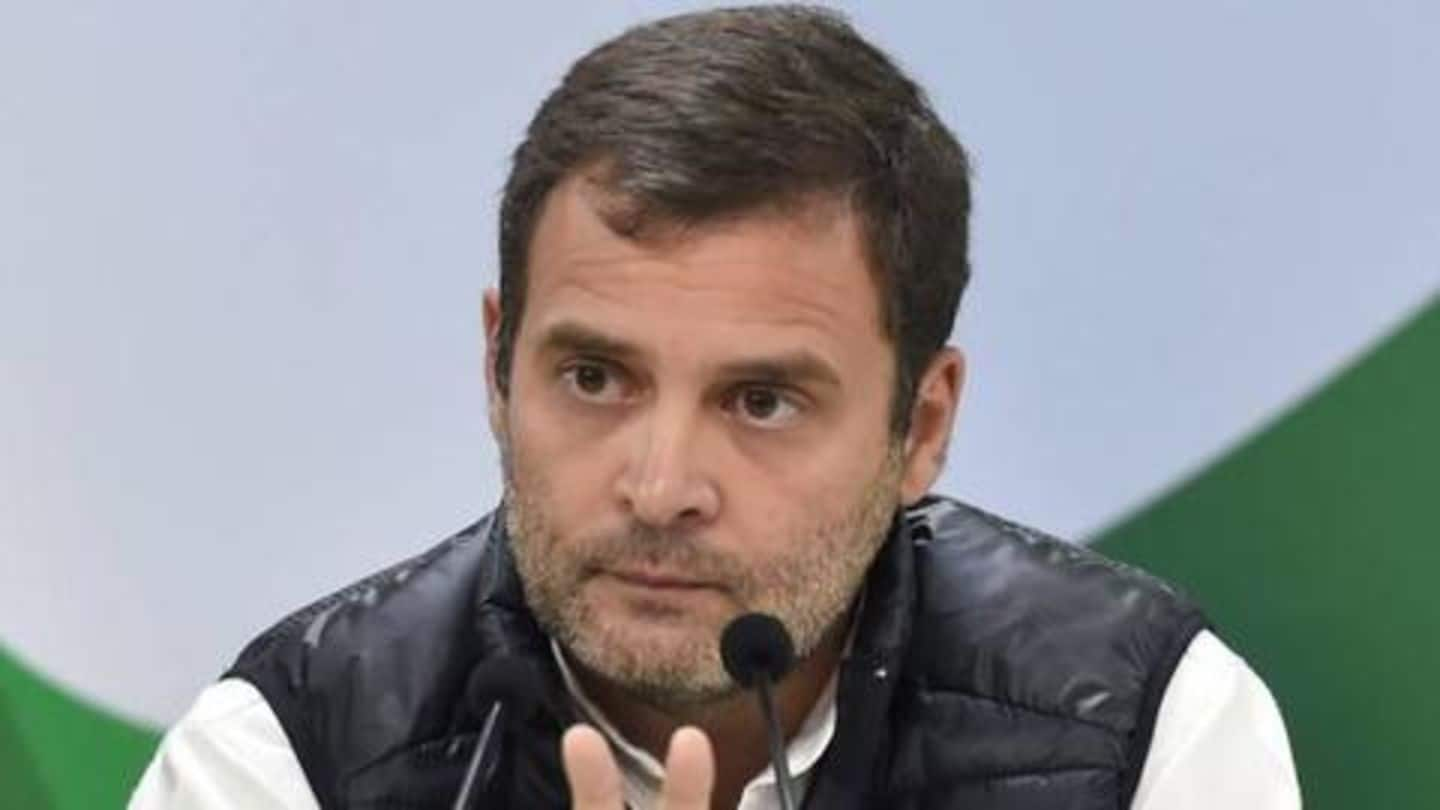 Last month, Rahul Gandhi said he would step down from the post of Congress President after the party faced embarrassing defeat in Lok Sabha polls. On many occasions after this, Rahul clarified he won't change his mind. But Congress leaders are unwilling to let him go. And now, Youth Congress has planned a march to Rahul's residence to convince him to stay. Here's more.
Background: Congress got 5 years to rebuild itself, it couldn't
It was at the meeting of Congress Working Committee on May 25 that Rahul said he would resign. Congress drew blank in 17 states and shrunk to a meager 52 Lok Sabha seats. Rahul couldn't even save Amethi, his family's bastion for decades. The striking defeat confirmed Congress has strayed far from reality, and even its much-publicized NYAY scheme failed to woo voters.
Rahul wants to take responsibility, Congress leaders feel otherwise
Rahul, who led the campaign from the front, took responsibility for the defeat and offered to resign. He said there has to be some accountability in the party. But Congress leaders believe only he can "save" the party. Several leaders have met Rahul to tell him, his resignation will "push" Congress to oblivion. After tactics failed, Youth Congress came up with an idea.
Leaders will meet at AICC headquarters, march towards Rahul's home
According to an HT report, former AICC members, secretaries, former MLAs, and sitting and former MPs will come to AICC headquarters on Friday noon and move towards Rahul's residence. "We plan to meet at AICC headquarters and then we will proceed to the Congress President's house to urge him to stay," a leader said. More than 500 Congress leaders are expected to arrive.
It's duty of every leader to convince Rahul, said another
"It is the duty of every party leader and worker today that they insist the party president to stay, specifically, those whose political life has found recognition in the last 10-12 years due to him," another party leader said.
Meanwhile, Rahul said he can't ask others to resign
To organize this march, some 25-30 members met at Punjab Bhawan on Tuesday. But just two days after the meeting, Rahul said he is not going back on his decision. "I have resigned after taking full responsibility and ensuring accountability for the party's defeat in the Lok Sabha elections. I cannot ask others to resign too," he reportedly said on Thursday.